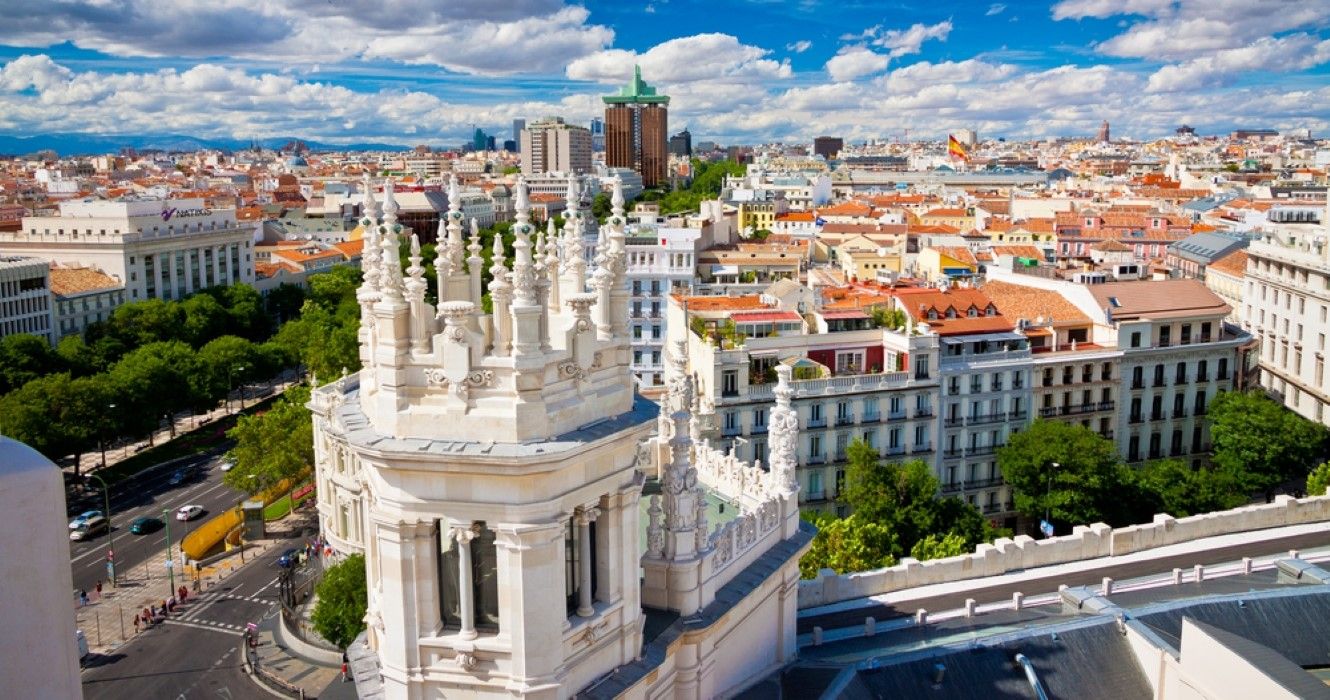 10 Cheap Hotels in Spain That Offer Unbeatable Value & Comfort
Few travel destinations in the world are as fully magnetic as Spain is. From the indulgent coffee shops of Granada to the hidden gems of Barcelona to the imposing monuments of Salamanca, every corner of the culturally vibrant country packs an adventure like nowhere else. The best part about Spain is that it doesn't believe in restricting its delights only to big-buck tourists, even opening its arms widely and warmly to budget travelers and backpacking wanderers.
Most of the best places to visit in Spain play host to multiple hotel options with a budget and mid-range prices, allowing tourists to save on stays and allot their expenditures towards authentic local experiences — whether it's bar-hopping across Spanish watering holes or catching an evening show of flamenco. Here are 10 cheap hotels in Spain that offer unbeatable value and comfort!
The hotels featured in this article are all based on our recommendations and have been curated after thorough research on stays in Spain's popular tourist spots. These accommodations enjoy superior reviews from travelers, as well as high ratings of 8.0 and up at the time of publication. The price range of mentioned stays varies under $100 to cater to an assorted group of travelers seeking comfort and hospitality as per their budget.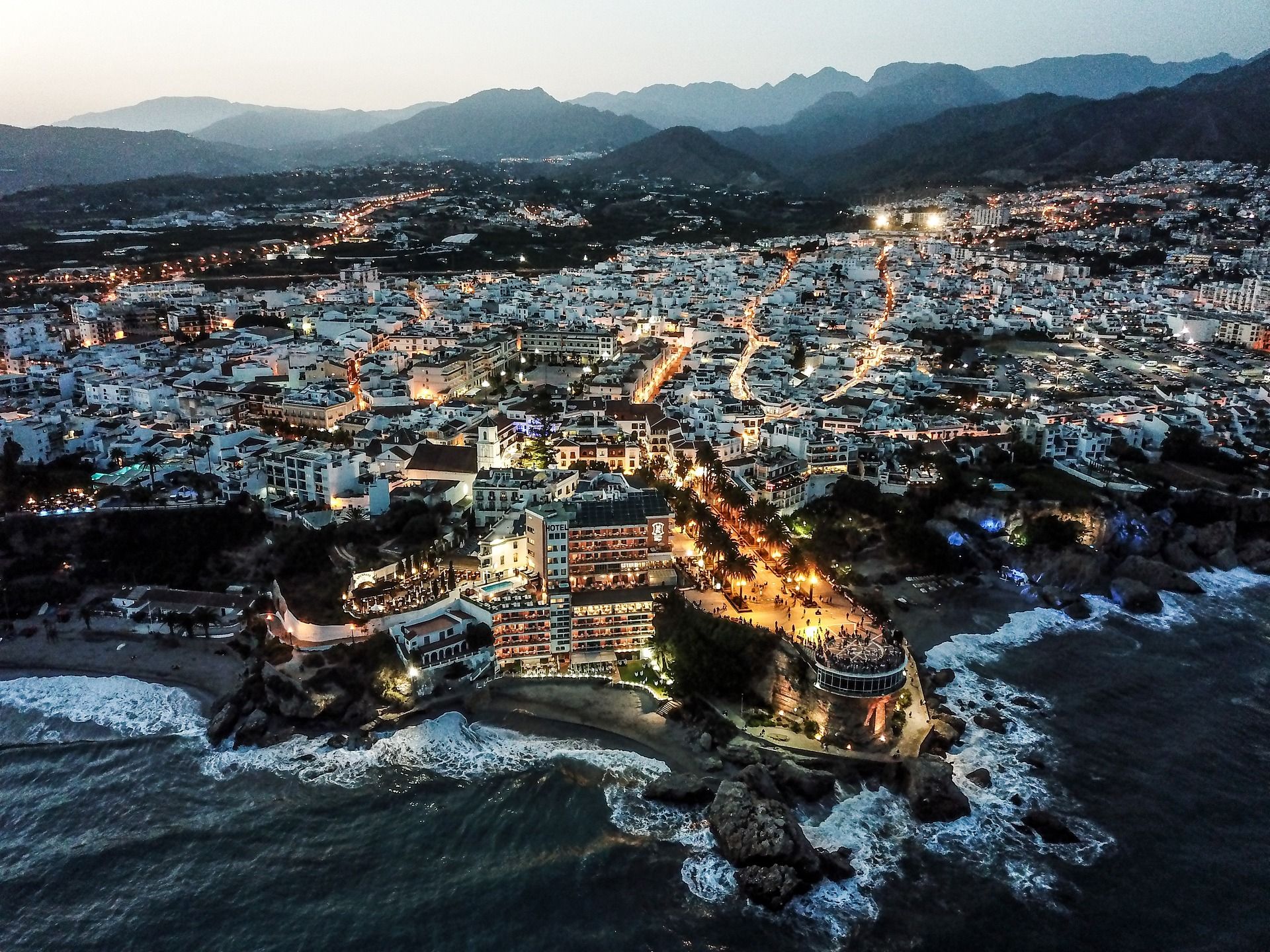 Malaga, Nerja by dusk
Planning a beachside family getaway? There's no better place than Hostal Casa Mercedes for guests to soak in the sun and kick up some sand, all without breaking the bank. Located at a stone's throw from Burriana Beach in the tropical locales of Nerja, the hotel offers an array of spacious suites that open out into resplendent views of the Mediterranean.
Hostal Casa Mercedes
Amenities

Beachfront, outdoor pool, snack bar

Price

$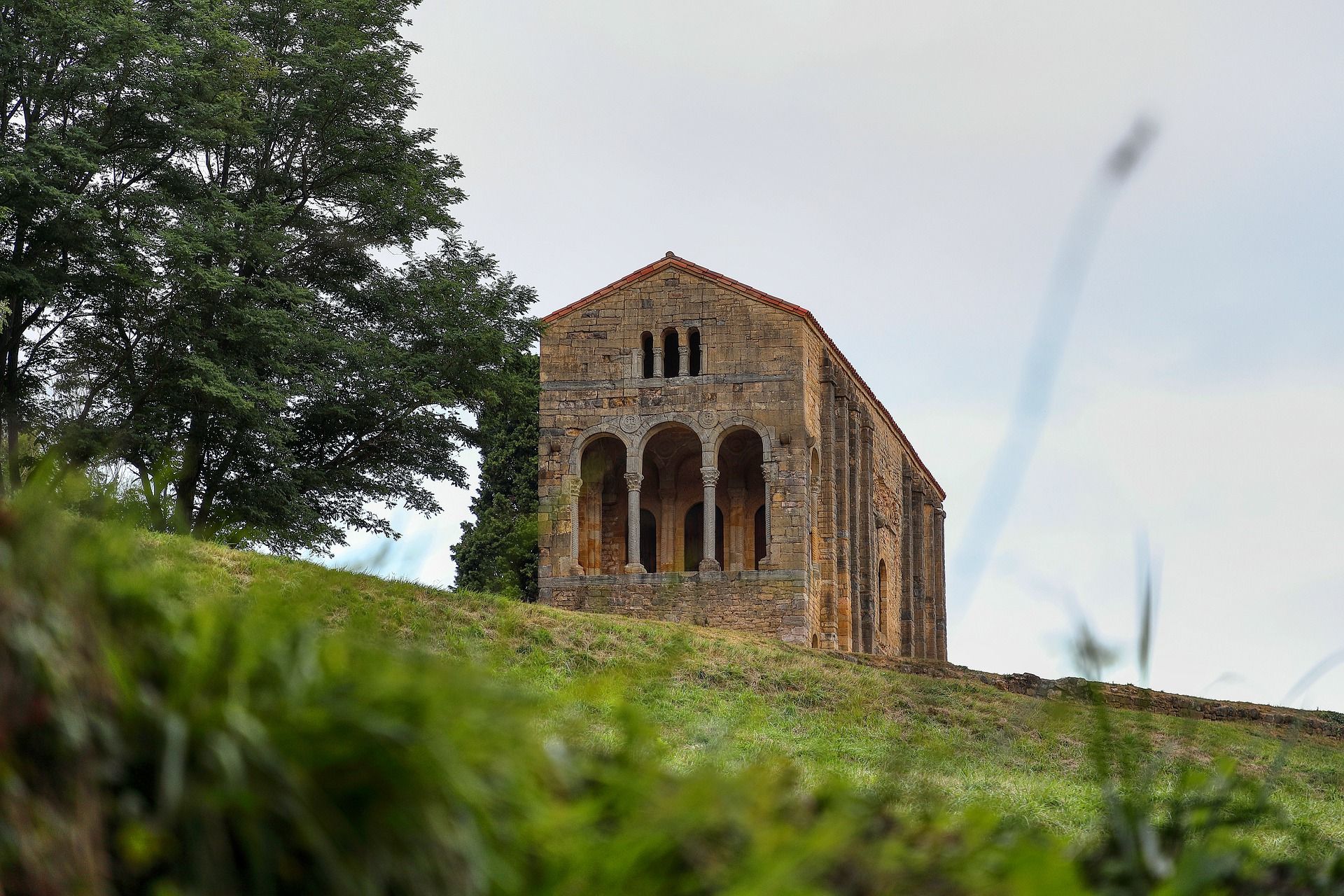 Church in Oviedo, Spain
Situated in peaceful Asturias, tucked among lush scapes and natural beauty, El Mirador de Bendones offers the perfect rural escape away from the thrum of Spain's crowd-infested party capitals. A rustic stay, complete with wooden panels, cozy corners, and window frames looking out into the country, it embodies the local flavors of the religious culture of Oviedo well and is conveniently located close to many must-see churches.
El Mirador de Bendones
Amenities

Complimentary breakfast, wheelchair accessible, hot tub, hiking

Price

$
Related: 48 Hours In Spain: Here's How To Spend The Best Two Days In Madrid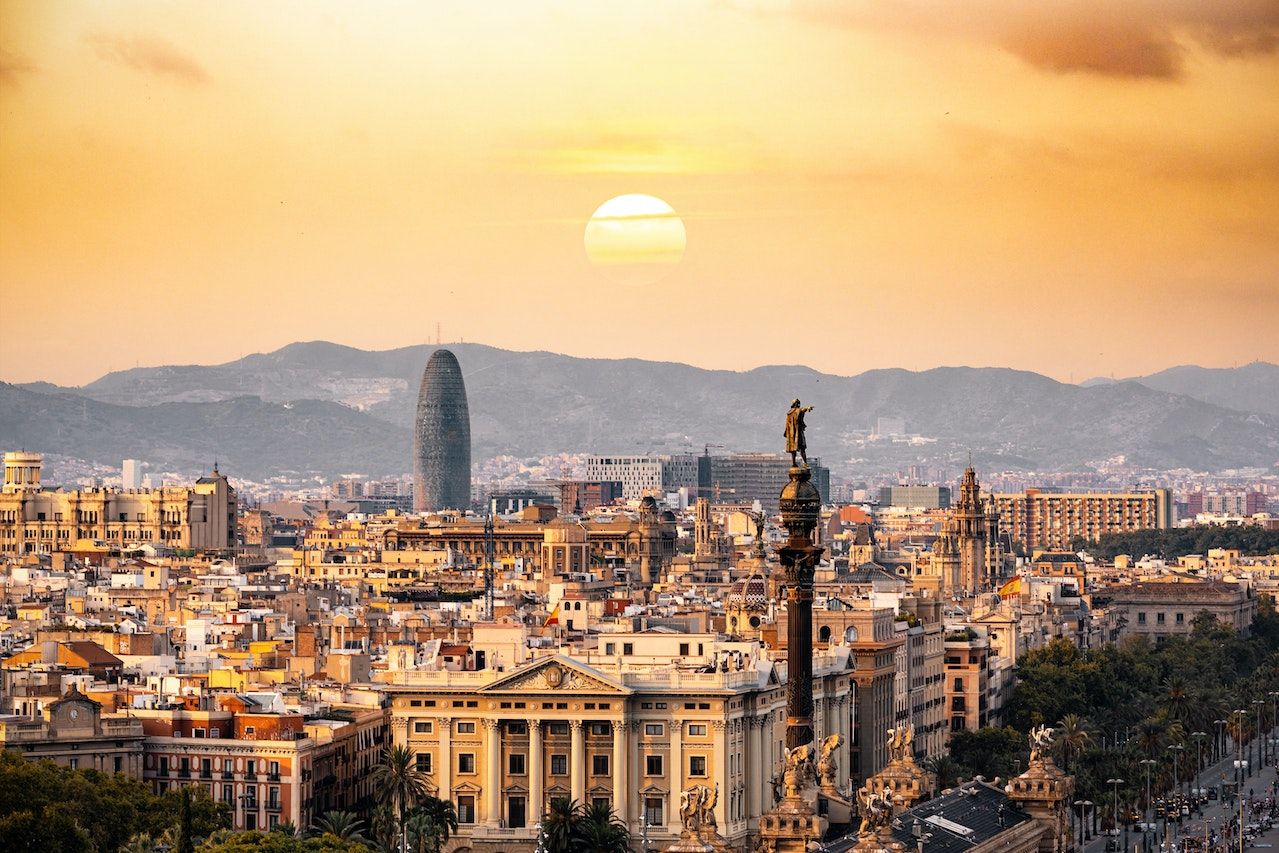 Aerial photography of Barcelona, ​​Spain
Experience luxury living at budget prices at Urban Sabadell, an aesthetic upscale dwelling located in the Catalonian city of Sabadell. The compact space is tastefully done up with modern interiors, made even better with the hotel's grand spread of beverages, from the choicest coffees to wines from an on-site cellar. Live out those vacation dreams with finesse!
Urban Sabadell
Amenities

Bars, coffee shops, wheelchair accessible

Price

$
Aerial view of Nerja, Spain
A highly-rated stay endowed with a luxury feel and services, Mb Hostels Premium Eco is an exclusive holiday oasis in Nerja with a conscience-driven push towards sustainable tourism. Guests can enjoy the full benefits of modern facilities at this comfortable, clean residence that offers only 12 rooms — so book without delay!
Mb Hostels Premium Eco
Amenities

Adults-only, free Wi-Fi, daily housekeeping

Price

$
Related: Spain Is Home To Some Of The Most Beautiful Beaches In The World, Here Are 10 To Visit
Aerial view of Madrid's buildings and busy streets
Sercotel Togumar is a great hotel to lodge during a stopover in the exciting Spanish capital of Madrid. The rooms are ample, the space is clean, and breakfast is free, making it an ideal stay option for those who want to save some bucks that can be spent on exploring the city better. The hotel is only minutes away from several of Madrid's top tourist attractions, including the historic Sobrino De Botin, believed to be the world's oldest restaurant.
Sercotel Togumar
Amenities

Coffee shops, bathtubs, central heating

Price

$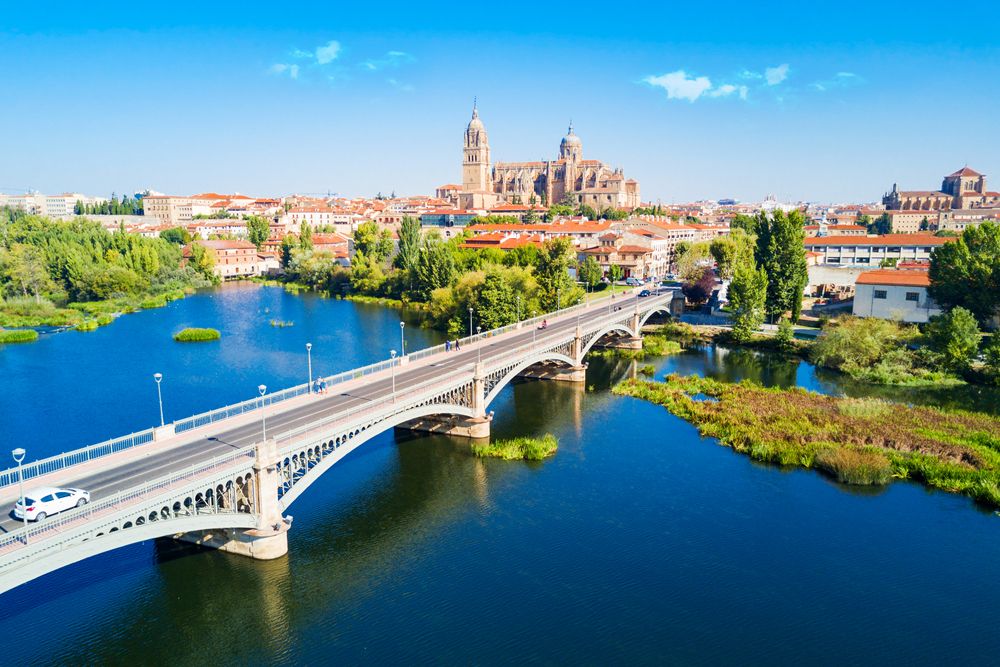 A panoramic view of Salamanca, Spain
Salamanca Suite Studios is a splendid budget stay option from which to explore the tourist-friendly neighborhood of Salamanca. An apart-hotel located near some of the city's must-see spots, including the famous Plaza Mayor, this place offers suites that can accommodate even up to four guests, making it perfect for a group traveling together. Be prepared to feel right at home!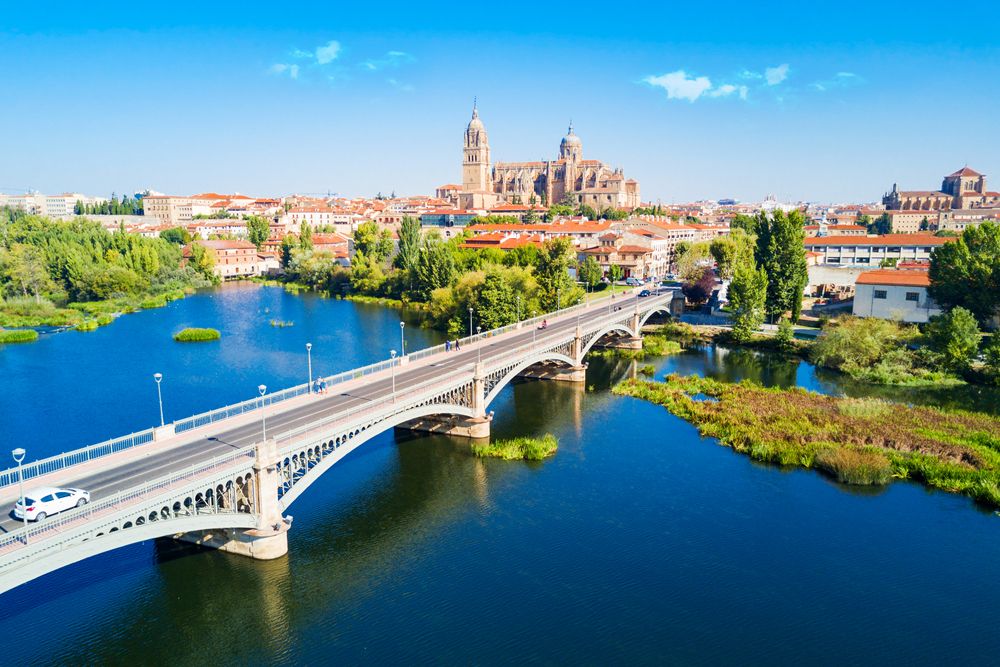 A panoramic view of Salamanca, Spain
Salamanca Suite Studios
Amenities

Restaurant, coffee machine, wheelchair accessible, board games

Price

$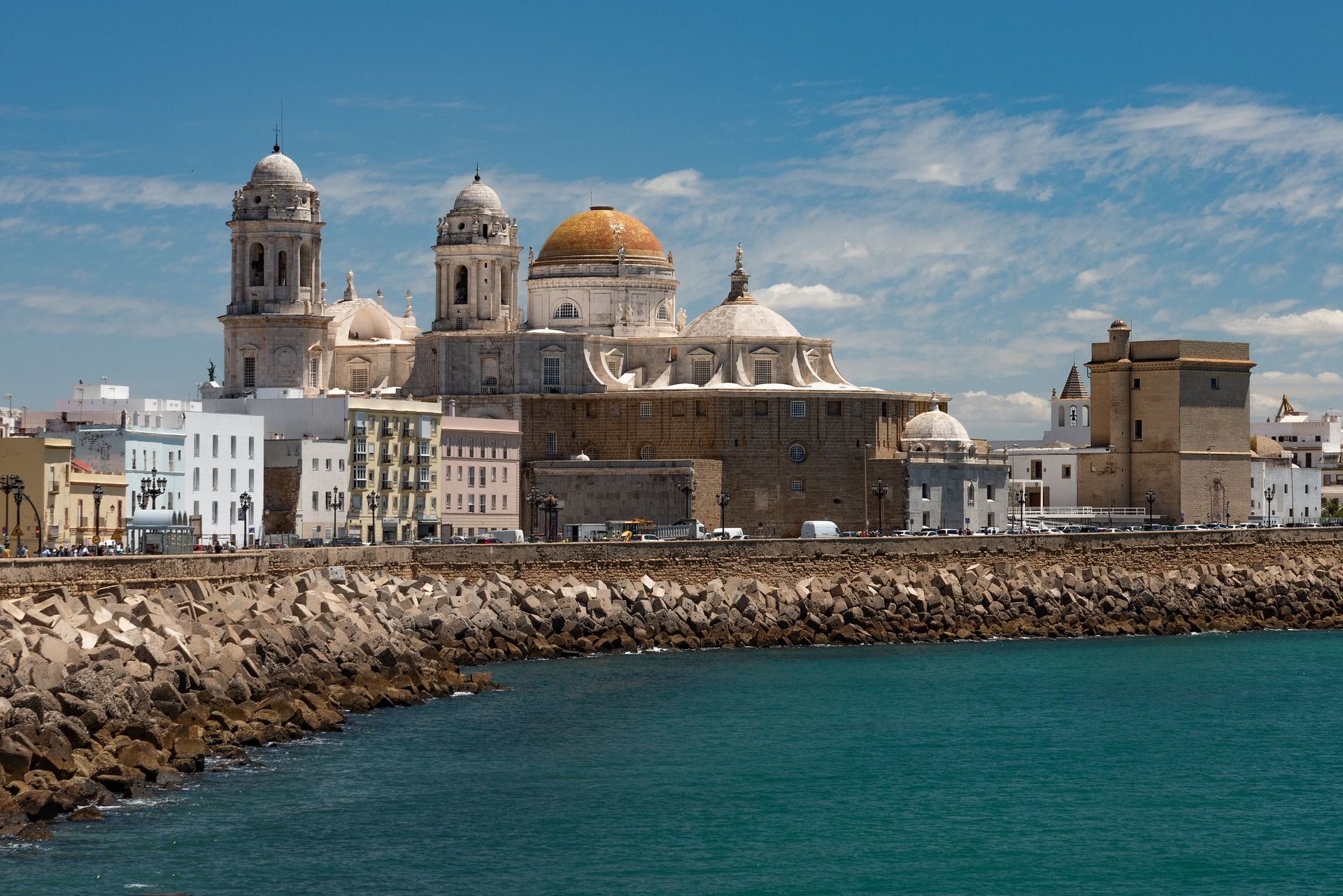 Cathedral in Cadiz, Spain
Stylish interiors and palm-fringed pool waters greet the guests at Hipotels Sherry Park, a slice of tropical heaven in the ancient Andalusian city of Cádiz. The staff is hospitable, as are the hotel's contemporary facilities that cater to all kinds of visitors ranging from the field of business to the sphere of pure leisure. It's easy to explore Cádiz from here on foot, partaking in the city's local fare and famous carnivals.
Sherry Park Hypotel
Amenities

Indoor pool, soundproof rooms, free parking

Price

$
Related: 10 Things To Know About Buses (& Other Transportation) In Spain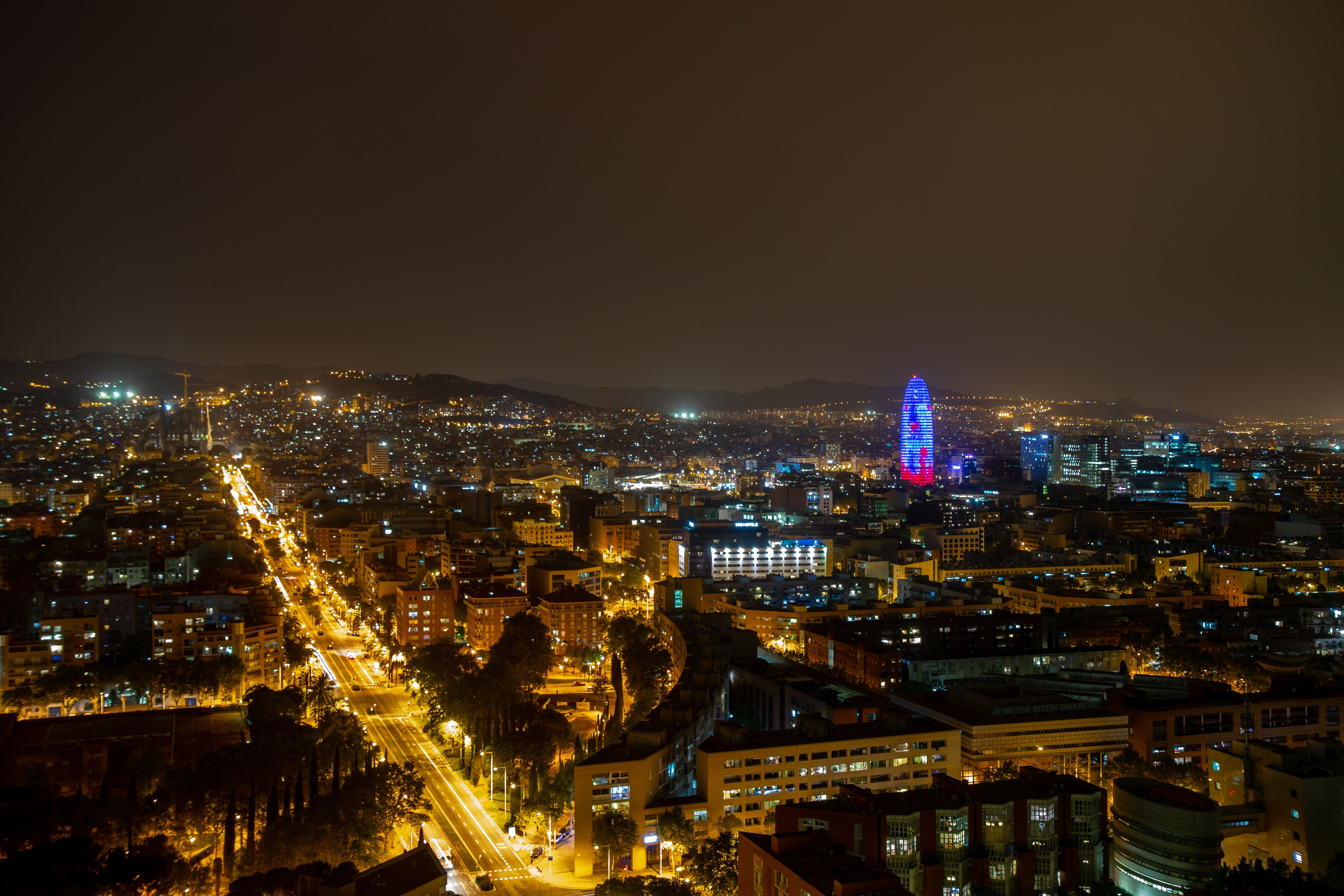 Aerial night view of Barcelona, ​​Spain
Easily one of the best hotels in Barcelona available at prices the budget traveler will love, Holiday Inn Barcelona – Sant Cugat offers homely hospitality and premier services that the American hotel chain is renowned the world over for. Clean and comfortable indoors, the hotel matches up to convenience outdoors, with its well-connected location from where guests can be transported to the main city center in just 30 minutes.
Holiday Inn Barcelona – Sant Cugat
Hotel Chains

InterContinental Hotels Group PLC

Amenities

Vending machines, breakfast in bed, pet-friendly

Price

$$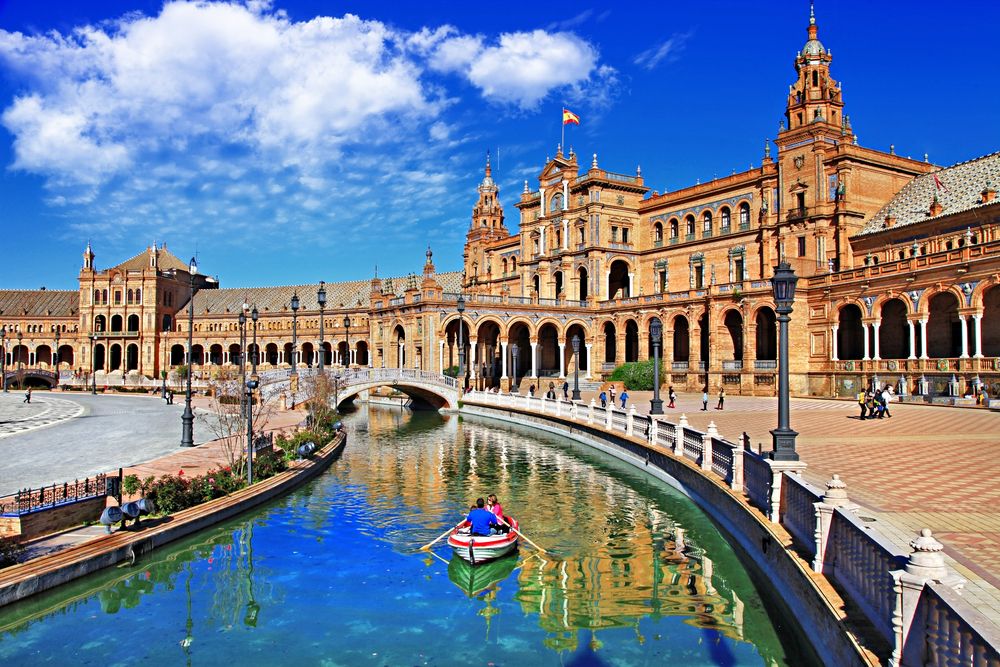 Beautiful Plaza de Espana, Seville, Spain
Indulge in the tastes of a fine lifestyle at One Shot Palacio Conde De Torrejón 09, a posh four-star dwelling in the scenic Andalusian city of Seville, where tourists can find much to do. The hotel is spread out over a sprawling property that wows with interiors done up artistically as an eclectic blend of vintage and modern sensibilities. Located in the sepia-toned old town of Seville, the place grants close access to the city's best monuments and local culture.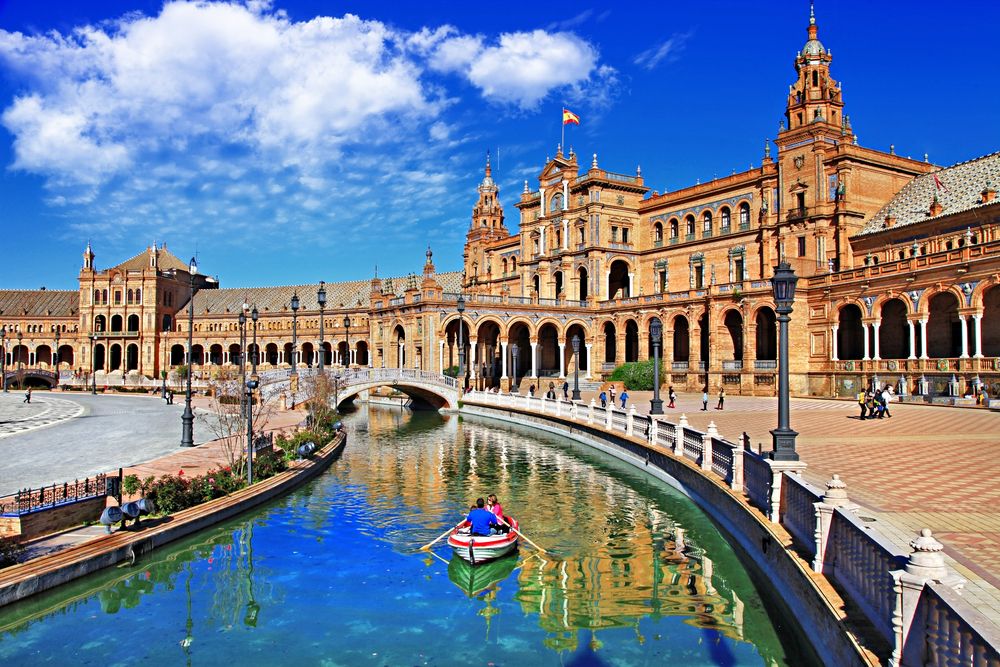 Beautiful Plaza de Espana, Seville, Spain
One Shot Palacio Conde De Torrejón 09
Amenities

Valet parking, rooftop pool, restaurant

Price

$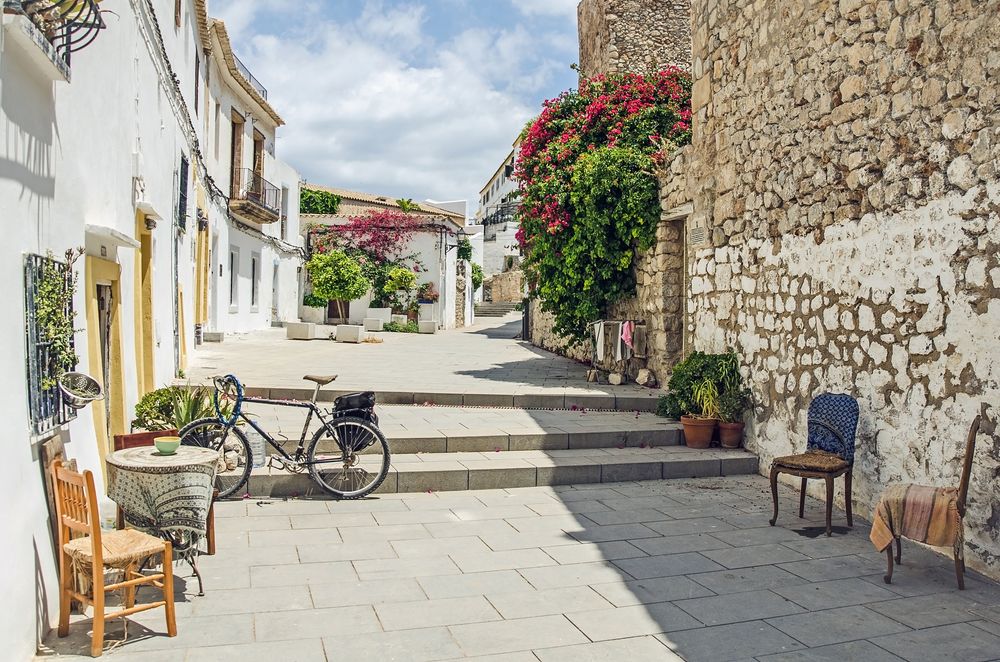 Street in the old town of Ibiza, Spain
Get the party started in Ibiza right from Es Mitjorn, a stylish hotel in the beautiful beach-lined neighborhood of San Antonio, famed for being one of the island's hottest party spots. The beach is only a few short steps away for those who manage to slip out of the hotel's own open-air pool. Guests have been especially appreciative of the hotel's breakfast spread to charge up for unfettered disgust till the sun comes up again!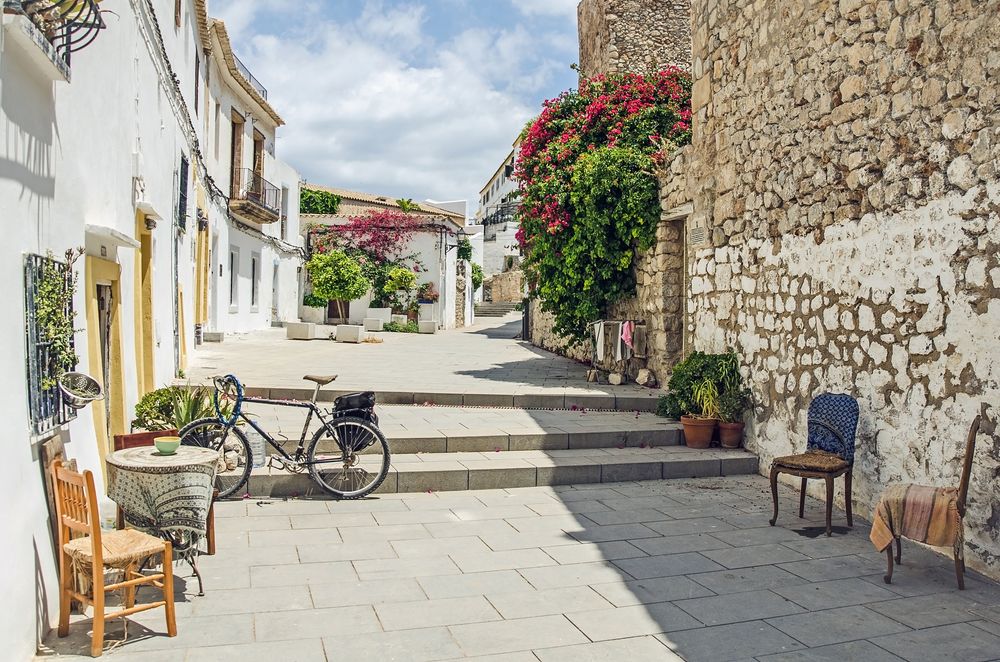 Street in the old town of Ibiza, Spain
Ice Mitjorn
Amenities

Pool bar, outdoor pool, beach access

Price

$