10 Cheap Yet Highly Rated Tokyo Hotels To Enjoy Luxury Without Breaking The Bank
Tokyo, Japan's bustling capital city, has a unique blend of modern and traditional elements that make it an exciting place to explore. Despite being one of Asia's most expensive travel destinations, travelers who want to spend days in Tokyo trying new things can do so while staying at Tokyo's cheap yet highly-rated hotels. Like capsule hotels, which are unique and budget-friendly, these affordable resorts allow vacationers to enjoy luxury without breaking the bank. Have a look at the top 10.
Our recommended options, which are based on extensive research, have a rating of 8.0 and above. Despite being affordable, these Tokyo hotels don't skimp on comfort, luxury, excellent services, and convenience. And verified guests have proven so with their outstanding reviews.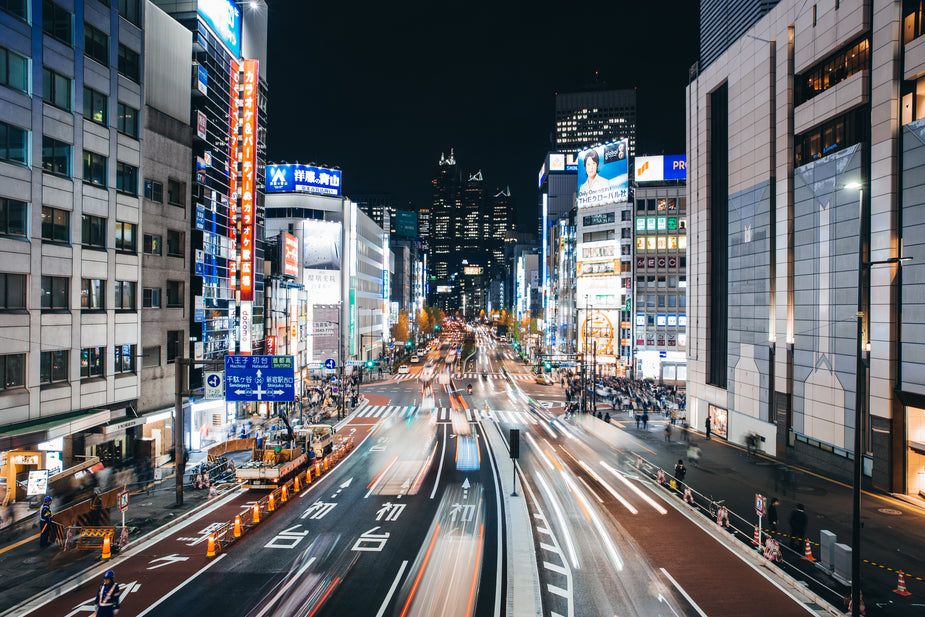 Vibrant view of Tokyo streets at night
Park Hotel Tokyo is an affordable yet highly-rated hotel conveniently located in Tokyo and within a 15-minute walk to the Ginza Graphic Gallery. The hotel features polished rooms and suites with modern amenities, color-coordinated curtains and bed covers, and private bathrooms with THANN's premium Aromatic Wood Collection. Additionally, the hotel incorporates art into its serene space by having vibrant murals on the walls of all guest rooms on the Artist Floor. After waking up to breathtaking city views, guests enjoy an American Breakfast at the Art Color Dining area in a museum-like atmosphere.
Accommodations:
Park Hotel Tokyo

Address:
Japan, 〒105-7227 Tokyo, Minato City, Higashishinbashi, 1 Chome−7−1 汐留メディアタワー フロント25F

Amenities:
Free toiletries, Restaurant, Bar, Wake-up service, Wi-Fi, Room service, Business center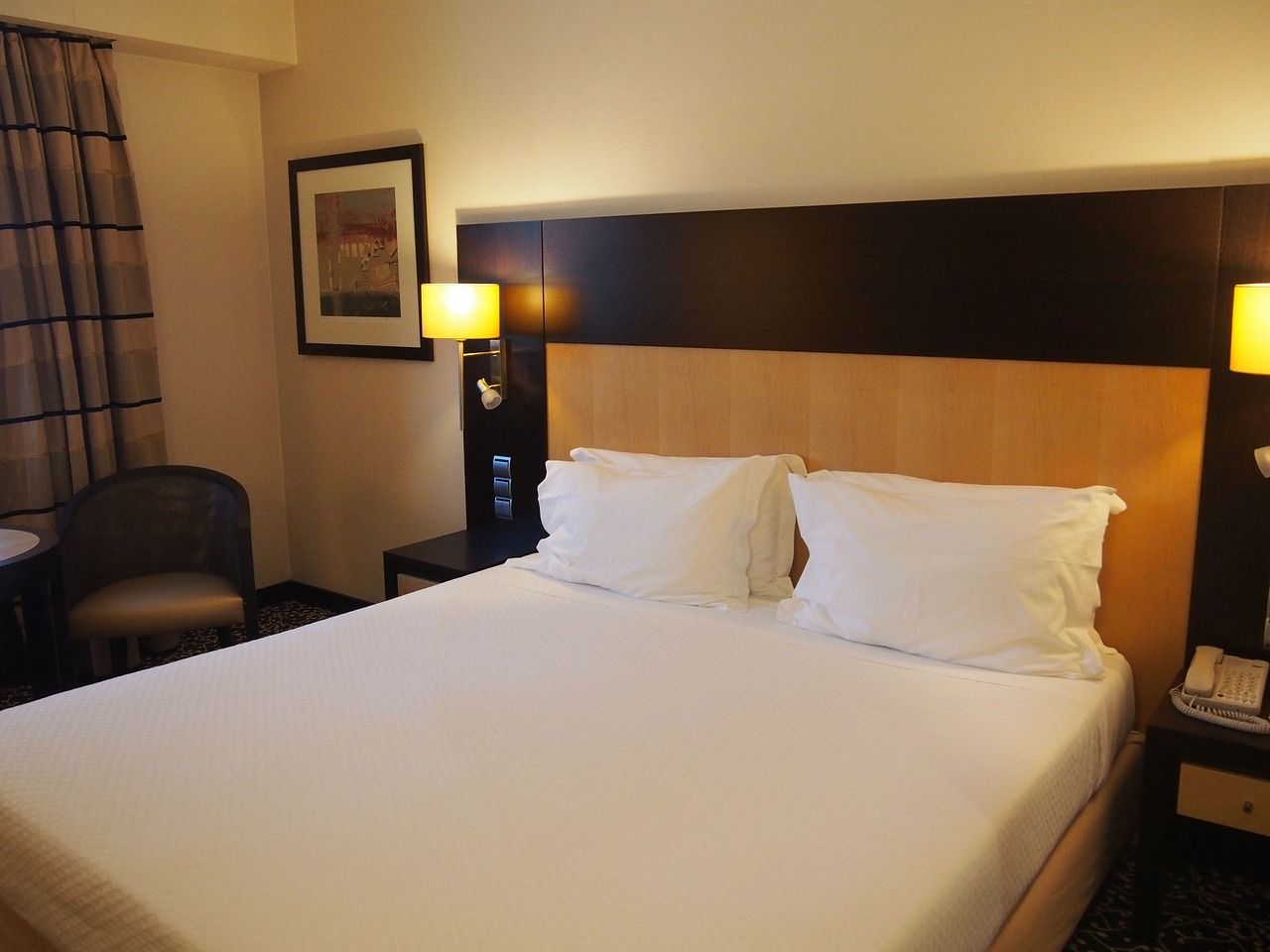 Hotel room with comfortable bed and lamps on the sides
A stay in One@tokyo Hotel puts visitors a few minutes away from the massive Tokyo Skytree, Sumida Aquarium, and the Oshiage Metro Station. Guests rest easy in industrial-chic rooms with impressive acid-washed metal and reclaimed wood details. Although each guestroom has a unique personality and style, they all feature sleek walk-in showers, valuable boxes and minibars. But the Library suite stands out with its minimalistic and wooden library theme. This suite has an amenity box with everything a traveler needs for a comfortable stay, such as hair and body essentials and green tea.
Related: Tokyo's Michelin Delights: 10 Top Restaurants To Dine In The City That Never Sleeps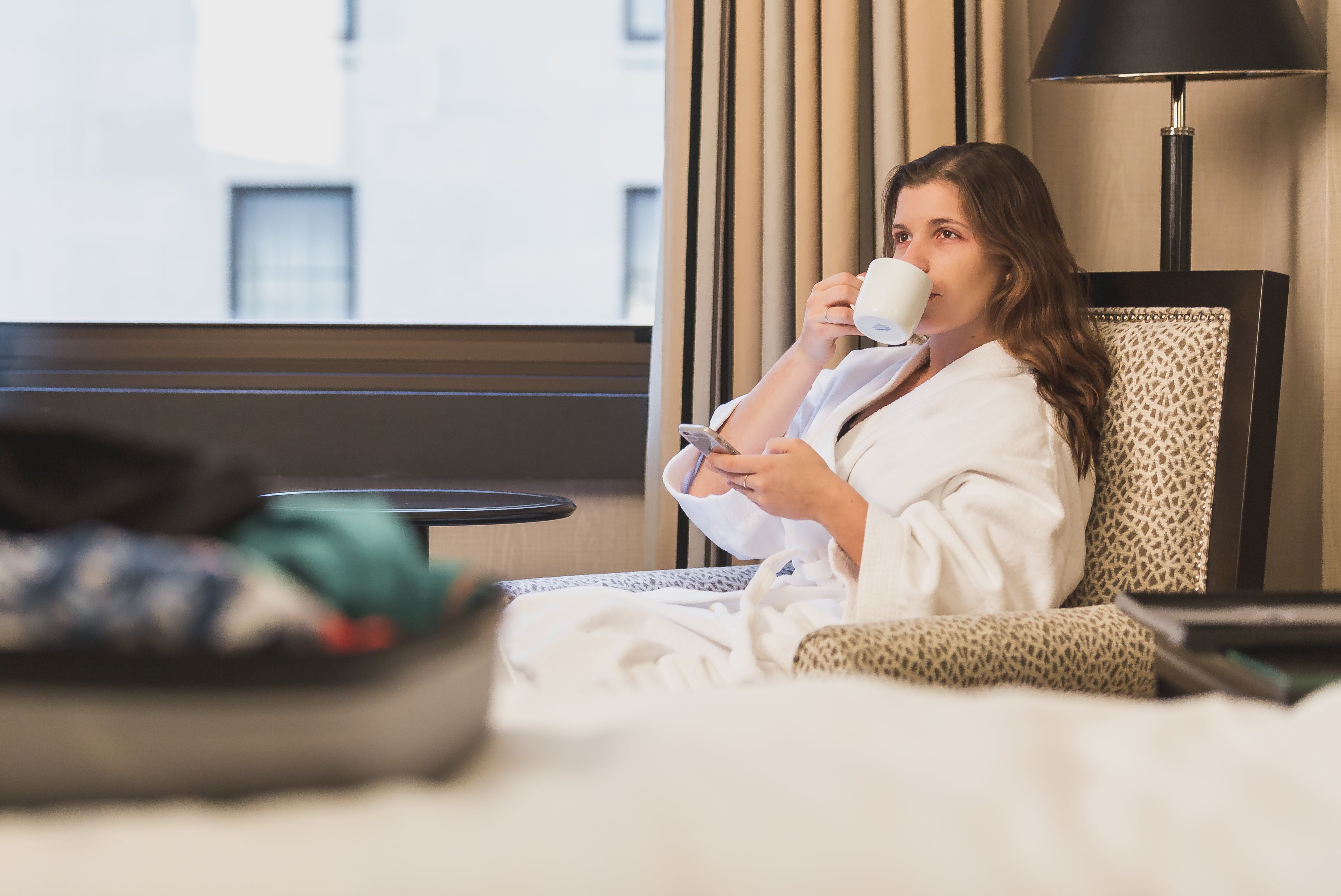 Guest enjoying a cup of coffee while wearing a comfortable bathrobe
Tokyu Stay Shinjuku is a cheap but highly-rated hotel in a gleaming tower in the bustling Shinjuku District. This hotel is a few minute's drive to one of the most important religious sites in Tokyo, the Meiji Shrine, among other tourist spots worth visiting this summer. Dedicated to Emperor Meiji, the shrine is a serene oasis offering an intriguing insight into the history and culture of Japan. After a fascinating day at the shrine, guests recharge in the homely and spacious accommodations with fridges, electric kettles, microwaves and private bathrooms with luxurious amenities.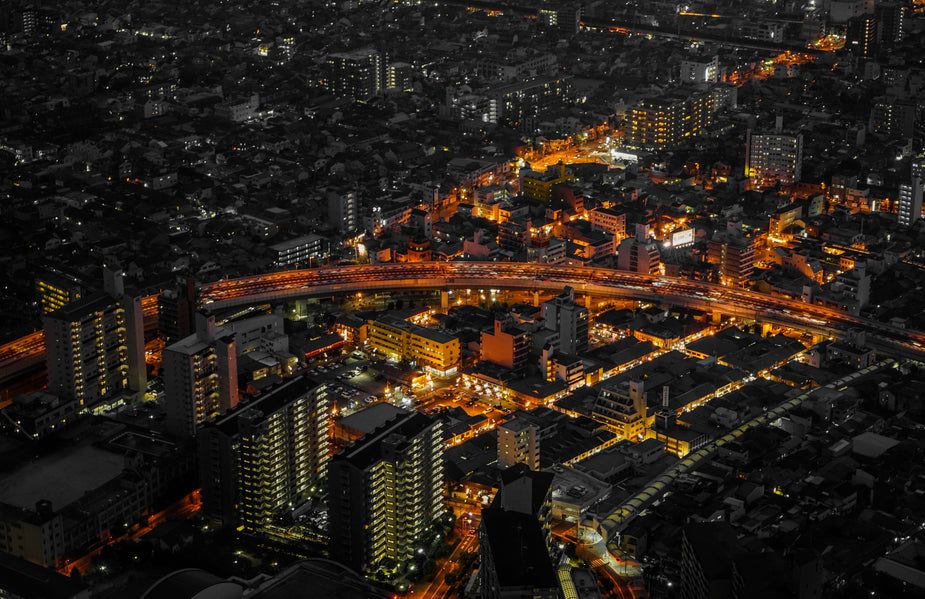 Aerial view of Tokyo' buildings and streets at night
The Gate Hotel Kaminarimon offers a relaxing retreat in its chic rooms, accommodating up to three guests. Travelers freshen up in bathrooms with Raindance showers and all-natural GemiD products. The hotel also offers two-piece pajamas and plush mattresses from Slumberland that guarantee a restful sleep. In the morning, hotel guests enjoy discounted Western-style cuisine breakfast in the elegant R Restaurant & Bar as they soak in breathtaking Tokyo Skytree views. And in the evening, B Bar offers a private space for guests to unwind as they sample whiskies, craft cocktails and delectable wines on a terrace.
Related: Tokyo By Night: 10 Best Izakayas To Visit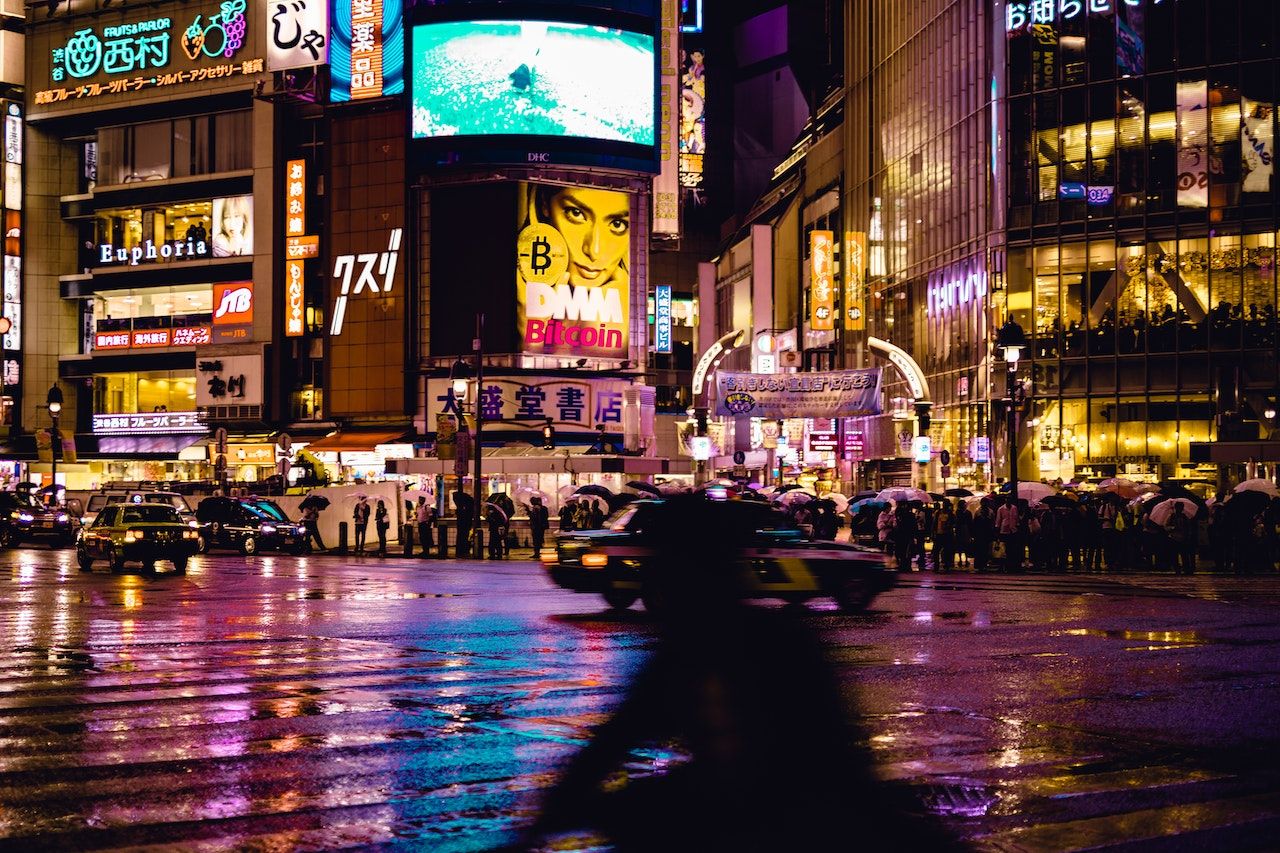 Night view of high-rise buildings in Tokyo, Japan
Located in downtown Tokyo, Moxy Tokyo Kinshicho Hotel combines Japanese hospitality with modern amenities to offer an unforgettable stay. This cheap yet highly-rated boutique hotel has stylish rooms with a minimalist design that features glass-enclosed walk-in showers, comfortable bedding, luggage racks, and 50-inch televisions. Guests catch up with friends at the trendy Moxy Bar & Lounge to enjoy cocktails and tasty bites as they catch up in the communal seating area. On the other hand, night owls grab delicious grab-and-go food items from the round-the-clock self-serve deli.
Night time photo of Ikebukuro, Toshima City, Tokyo, Japan
Omo5 Tokyo Otuska is a casual and budget-friendly hotel conveniently located in Toshima City, Tokyo, and three minutes from Otsuka Station. Solo travelers stay in simple Single Rooms with safes and flat screen TVs, while group tourists retreat in the Yagura Room, which sleeps up to three guests. The Yagura Room has a unique Japanese-style touch and utilizes vertical and wall space by providing storage areas. Additionally, the room has tatami mats that encourage guests to remove their shoes and relax in the innovative space.
Related: From Tokyo To Bali: 10 Incredible Asia Cities To Visit This Spring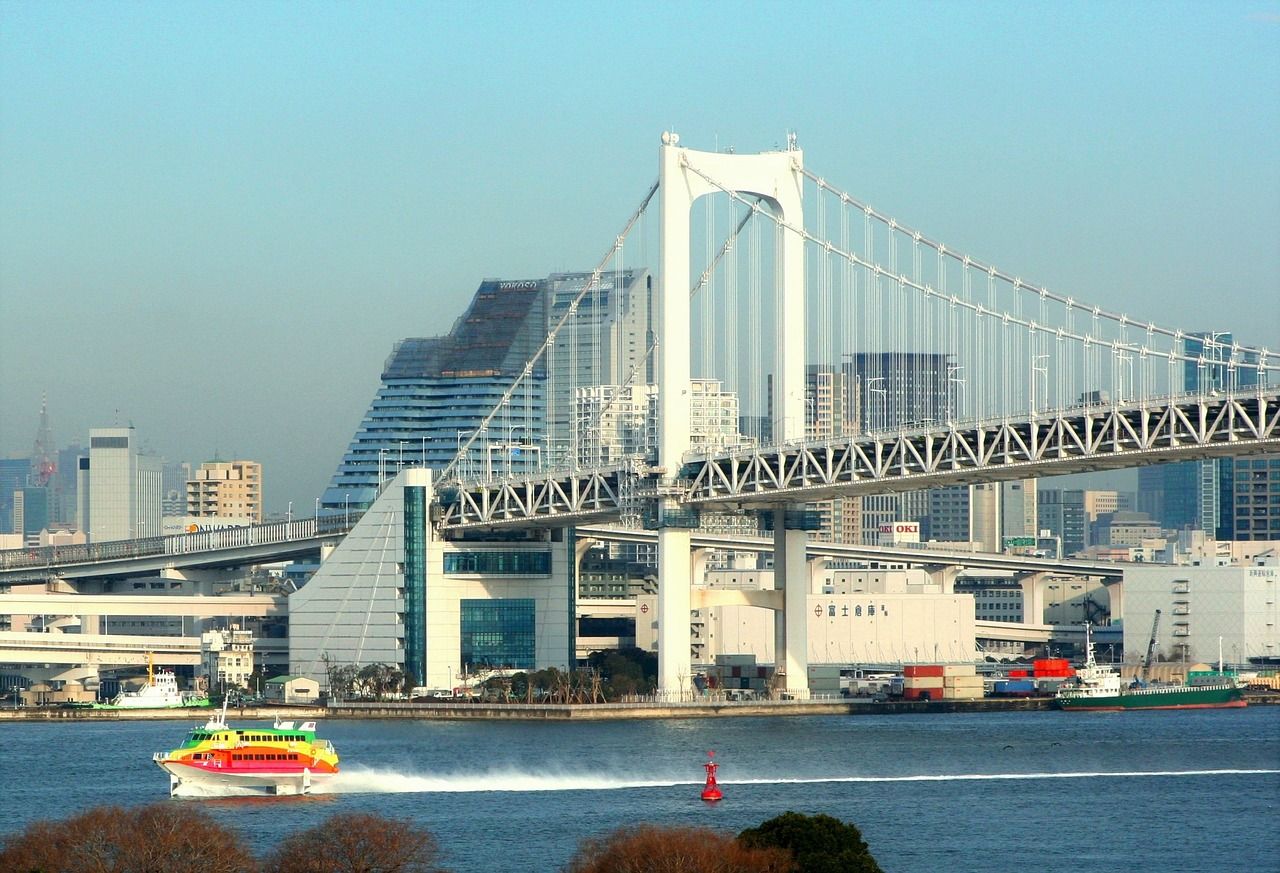 Rainbow Bridge, high-rise buildings, and a colored boat on Tokyo Bay
Grand Nikko Tokyo Daiba is a waterfront hotel with a seasonal terrace pool, a state-of-the-art fitness center, elegant suites, and refined restaurants and bars. Guests liberate their minds in the tranquil rooms and suites with stunning Rainbow Bridge and bay views. For those traveling with kids, the hotel offers cribs, bed guards, nightwear, slippers, play mats and potty seats upon request. But for a memorable dining experience, guests stop by the Teppanyaki Icho Restaurant & Bar for a taste of mouthwatering steaks and seafood accompanied by delicious wines.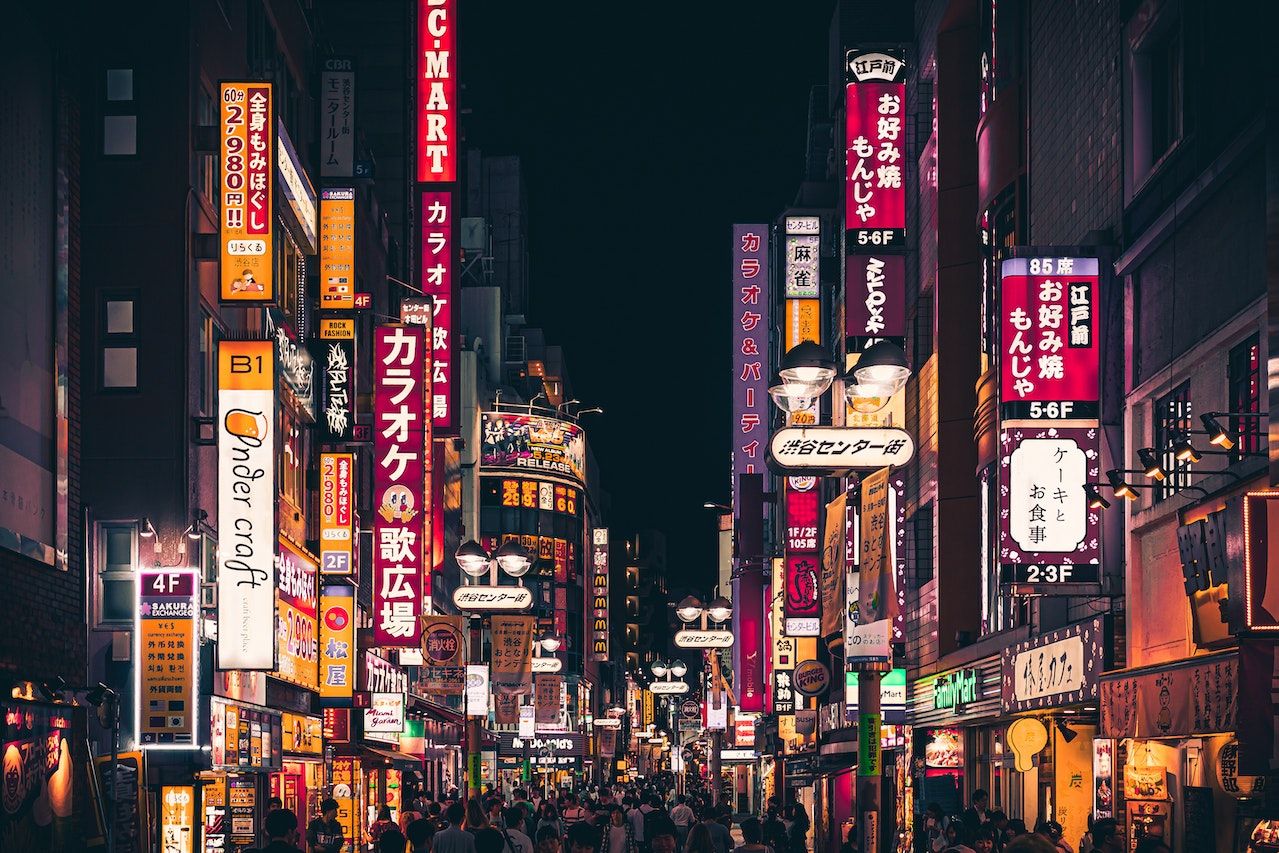 People walking on Tokyo's street at night
Set in Tokyo's Central Business District is the graceful Shiba Park Hotel, immersing travelers into a luxurious stay at affordable rates. This highly-rated hotel is a dream come true for book lovers, with more than 1,500 books about photography, art, architecture, fashion, and Japanese culture. The hotel has a cozy Library Lounge with a fireplace where guests lose themselves in books as an original tube amp plays soft and soothing music.
Besides cozying up with books, visitors satisfy cravings for Japanese, Western, or Chinese cuisine at The Dining Restaurant, which also has a kid's menu.
Related: 10 Things To Do In Asakusa, Tokyo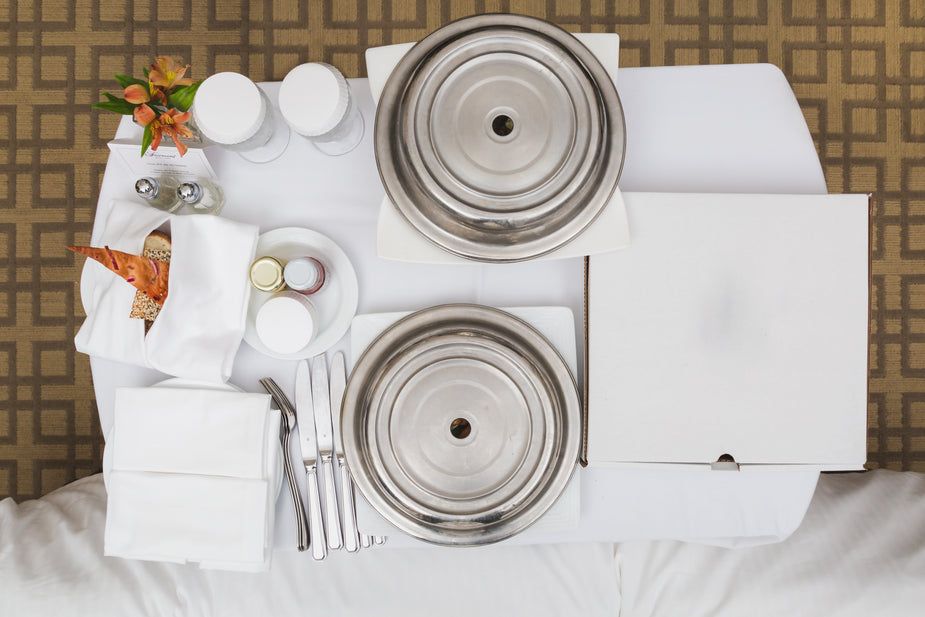 Hotel offering room service for two
Centrally located in Tokyo is the high-end but affordable Keio Plaza Hotel and a 15-minute drive to the magnificent and famous Imperial Palace. Although the inner grounds are not open to the public, tourists enjoy peaceful walks around the Imperial Palace or in the Imperial East Gardens. After exploring Tokyo, guests stay stylish in warm rooms with minibars and flat-screen TVs. However, travelers can upgrade to rooms with panoramic city views or suites with spacious separate living rooms, some featuring tatami floors.
Hotel restaurant with a view
Tokyo Prince Hotel is a cheap yet highly-rated lush urban oasis blending history and elegance to create a classic and calm atmosphere ideal for recharging. The hotel offers sophisticated rooms and suites with modern amenities catering to solo and group travelers. During the day, guests enjoy lunch at the Café & Bar Tower View Terrace. But in the evening, visitors sip wine and socialize in the spacious outdoor space as they admire Tokyo's glittering views. Alternatively, food lovers craving sushi or Japanese cuisine stop by the elegant Shimizu Japanese Restaurant.