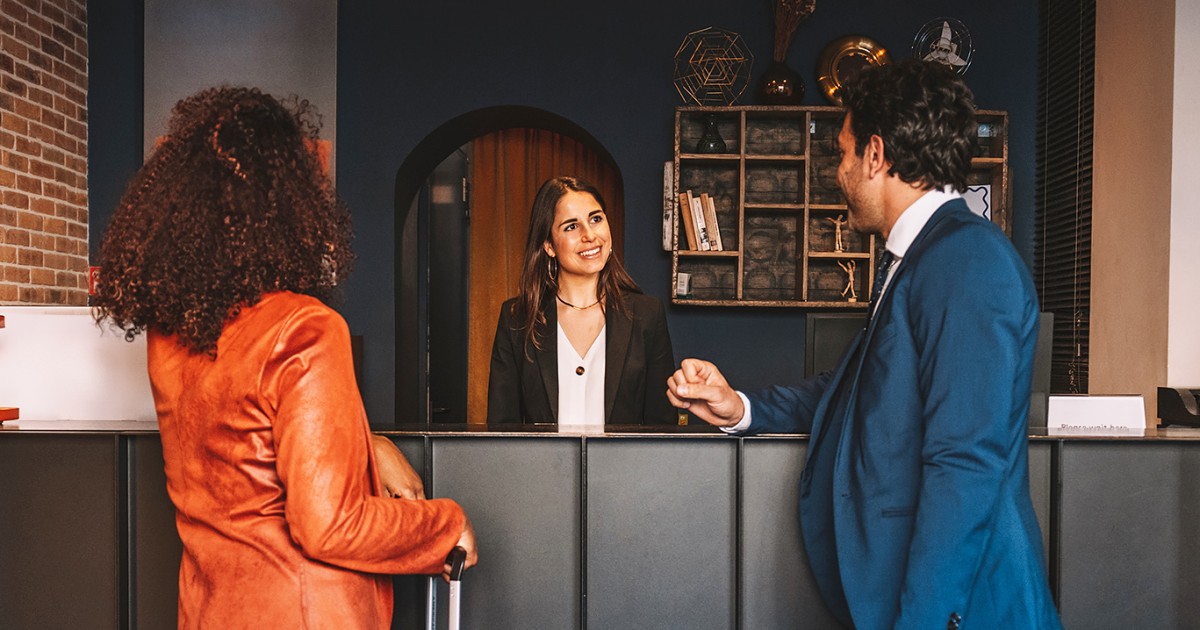 5 Hotel Tips from an Expert to Use for Your Next Stay
The summer travel and vacation season is here, so if you're looking to make what can be a hectic experience easier, there are a few things you can do when you check in to your hotel to ensure that your time away from home will be more pleasant.
Chintan Dadhich, general manager of the Conrad New York Downtown hotel and recipient of Hilton Americas' 2021 General Manager of the Year Award, stopped by TODAY on June 28 to offer some vital tips for what you should avoid when staying at a hotel.
So, before you hit that continental breakfast or take a dip in the pool, make sure you listen to what Dadhich has to say. Here are the five things you should never do when it comes to staying at a hotel.
Never book a hotel room last minute
Think you're getting the best deal by waiting until the 11th hour to get a room? think again.
"It's a myth," said Dadhich, who notes the industry is at the mercy of supply and demand when it comes to room availability.
"I always suggest people, please, book in advance. Secure that reservation early in your travel planning," he said.
Dadhich also says it's OK to walk up to the front desk and ask for an upgrade once you check in.
"If the hotel rooms have an upgrade available, sometimes there might be a small charge attached with it, a lot of times they'll just give it to you. Asking never hurts," he said.
Never forget to tell hotels about special celebrations
There's no shortage of reasons you can be at a hotel: dropping a child off at college, attending a reunion or having a birthday are just some events that may lead you to a hotel. Letting the hotel know why you're there can help personalize the experience.
"We want to go above and beyond and make a memorable stay for our guests," Dadhich said.
"These little nuggets … help us create some surprises and delight for our guests. So, we use them to our advantage to make sure that the guests leave happy."
Never forget to specify room needs when booking
No two stays are exactly the same, so make sure you voice what you want in a room.
"You might be traveling with your sibling. You might be traveling with your parents, or just meeting up for a girls weekend," said Dadhich, who has been in the hotel/hospitality industry for 25 years.
"If you're going to need a room with two beds versus a king bed or a rollaway bed, secure that early," he said, while circling back to remind people not to wait to book their room.
Never forget to ask for a care package
If you forgot to pack something like a toothbrush or shampoo, let your hotel save you. Dadhich says the staff is there to help.
"Hotels mostly will have that available for you," he said. "(There's) no need to run out and stress out about going to a store. Ask us, we'll do it for you."
Never forget to talk to the bellman
"Very, very important and probably closest to my heart," Dadhich said.
He emphasized how the bellperson, doorperson and guest relations team "are experts" and will work their knowledge of the local scene for your benefit.
"They'll tell you all the secrets about the neighborhood. They'll try and get you in all those hard-to-get restaurants or shows, but they're really the experts in the hotel, so never lose that opportunity," he said.
Dadhich also had one final tip that will serve everyone well.
"Be kind. Be kind to the hotel teams. You're traveling. I know you're stressed out, but trust me, kindness goes a long way and team members will reciprocate," he said. "They'll do everything for you."