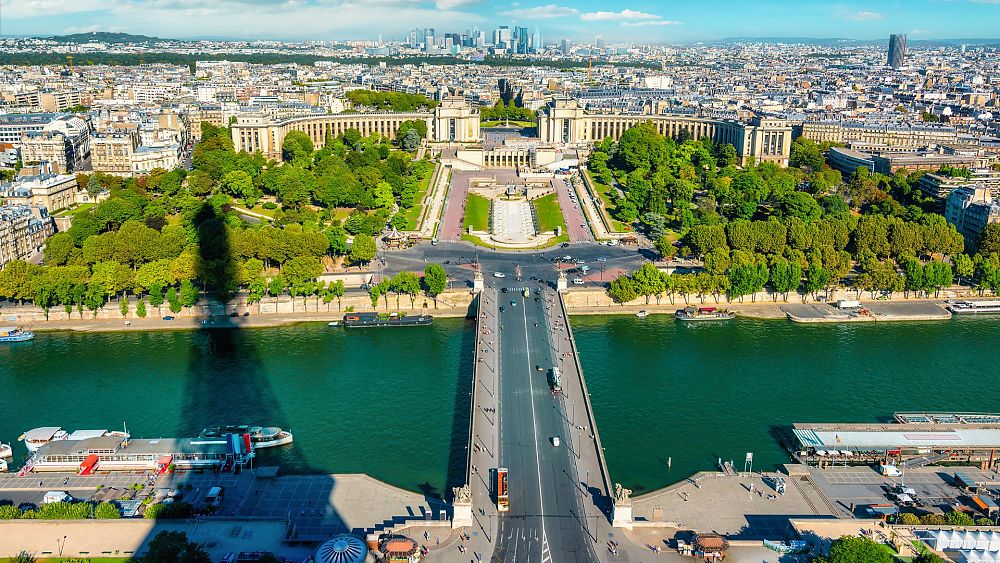 Berlin, Paris, Madrid: Which European city has the busiest hotels?
Over 43 million nights were spent in Paris hotels in 2019. How do other cities stack up?
Overtourism is a hot topic, with many popular destinations introducing rules and restrictions to curb crowding.
This may leave you wondering where you should holiday this summer, and which places you should avoid.
Last week, we delved into the data to reveal which capital cities welcome the most visitors per resident.
Amsterdam came out on top as Europe's most overtouristed capital, followed closely by Dublin and Tallinn. The least crowded cities were Berlin, Madrid, Brussels and Budapest.
But how many of these visitors stay overnight?
Eurostat's report on nights spent in tourist accommodation can help answer this question.
Here's how Europe's capitals stack up when comparing overnight visitors – the results paint a surprisingly different picture to visitors per resident.
Which European city welcomes the most overnight visitors?
Paris leads by far in terms of nights spent. In 2019, 43.2 million nights were spent in tourists accommodations in the French capital.
Berlin comes in second place with 33.2 million nights, followed by Madrid with 28.9 million.
London is not included in the list as data was not available.
Bulgaria's Sofia had the lowest number of nights spent in tourist accommodation with 1.2 million overnight visitors per year. Latvia's Riga (2.2 million) and Lithuania's Vilnius (2.3 million) also came further down the list.
Which city has the highest 'tourism intensity'?
To put these figures in context, we need to look at the population of each city.
Looking at 'tourism intensity' – the ratio of nights spent in tourist accommodation relative to the total population of permanent residents of the area – gives a clearer picture of which cities are the most crowded.
Paris is at the top of the list in this category, too. In 2019, tourists spent 19.9 nights in Paris per resident, followed by Prague with 14.1 nights.
Tourists spent 9.3 nights per resident in BerlinGermany, 8.9 nights in Vienna, Austria, and 8.2 nights in Oslo, Norway.
Sofia and Turkey's capital Ankara had the lowest number of nights spent in tourist accommodation per resident with 0.9 nights.
This figure was 7.4 nights in Amsterdam7.1 nights in Lisbon, 4.4 nights in Madrid, 3.7 nights in Rome and 3.4 nights in Dublin.
Which EU country has the highest tourism intensity?
At the country level, tourism intensity is highest in Icelandicwith 23.5 nights spent in tourist accommodation per resident per year.
Croatia comes second with 22.4 nights, while Romania has just 1.5 overnight visitors per resident.
This ratio was 14.4 in Austria, 13.4 in greece10 in Spain, 6.6 in France and 5.3 in Germany.
In the EU as a whole, the average is 6.4 nights per resident.
How was this data gathered?
As this dataset was based on the NUTS 2 classification, which reflects the basic regions for the application of regional policies, the figures are specific for those regions or greater capital cities.
We used data from 2019 to avoid the impact of the COVID-pandemic in our analysis.
While country figures were available for the year of 2019, numbers were missing for a few capital cities. In those cases, we used the share of the capital city within the country in 2021 and adjusted it to 2019.