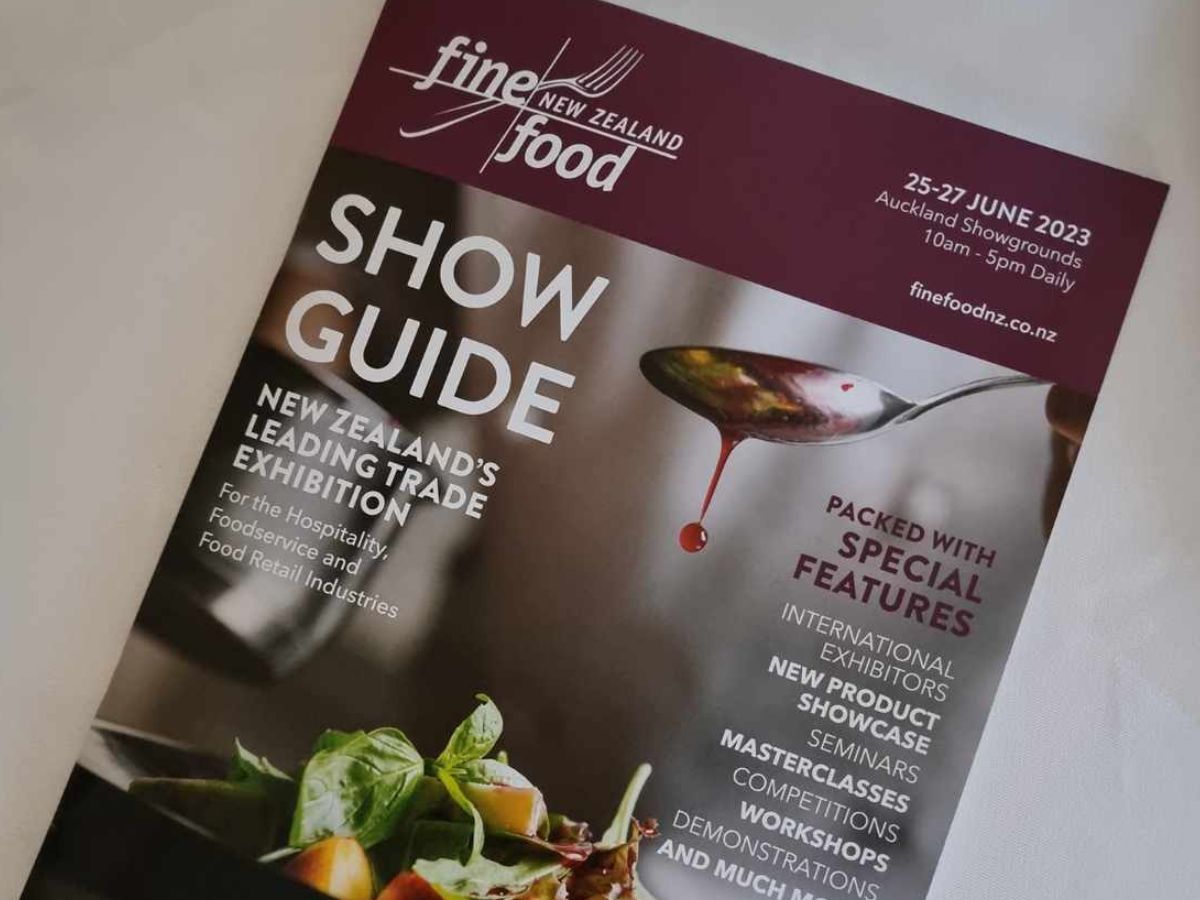 Busy start to Fine Food New Zealand –
New Zealand's premier trade event for the hospitality, food retail and food service industries, Fine Food New Zealand, has opened on June 25 with visitors from throughout the country attracted to the more than 250 exhibitors, at the Auckland Showgrounds.
Displays include the very latest commercial kitchen equipment available, local produce suppliers and IT software system professionals for restaurant bookings, to name just a few.
A packed agenda over the three day event includes seminars, training and education, equipment and food demonstrations; the NZ Chefs Championships and Global Chefs Challenge plus the Restaurant Association of New Zealand's 'Hospo Hui'.
The Hui's keynote speaker is Chip Klose, a leading expert in restaurant consulting. Having worked with a diverse range of clients from 'mom and pop' shops to Michelin starred establishments, he has honed his skills in all aspects of restaurant management. Klose has a proven track record of revitalizing underperforming establishments, earning a reputation as a trailblazer in the industry.
"We are thrilled to have the biggest event ever for 2023, says Deb Haines, Fine Food NZ Event Manager. "With a combination of international and local exhibitors covering everything from paddock to plate, there's a huge variety for every delegate. This makes the show an ideal opportunity to expand visitor's knowledge, make valuable connections and discover new suppliers."
The show is also running a seminar series offering a range of thought provoking topics, including health and wellness tips for staff; how to get products into major supermarkets and how to attract and retain domestic and international staff for hospitality businesses. Another seminar provides updated food labeling information required under the Food Act.
Keep up with international food and beverage trends through the featured exhibits such as Taste Of The World, which brings together exhibitors from across the globe. Artisan Alley has also established itself as a popular showcase for small batch, handmade and traditional goods in demand by discerning patrons.
The show is open from 10 am daily until June 27.
For more information go to www.finefoodnz.co.nz and https://www.restaurantnz.co.nz/