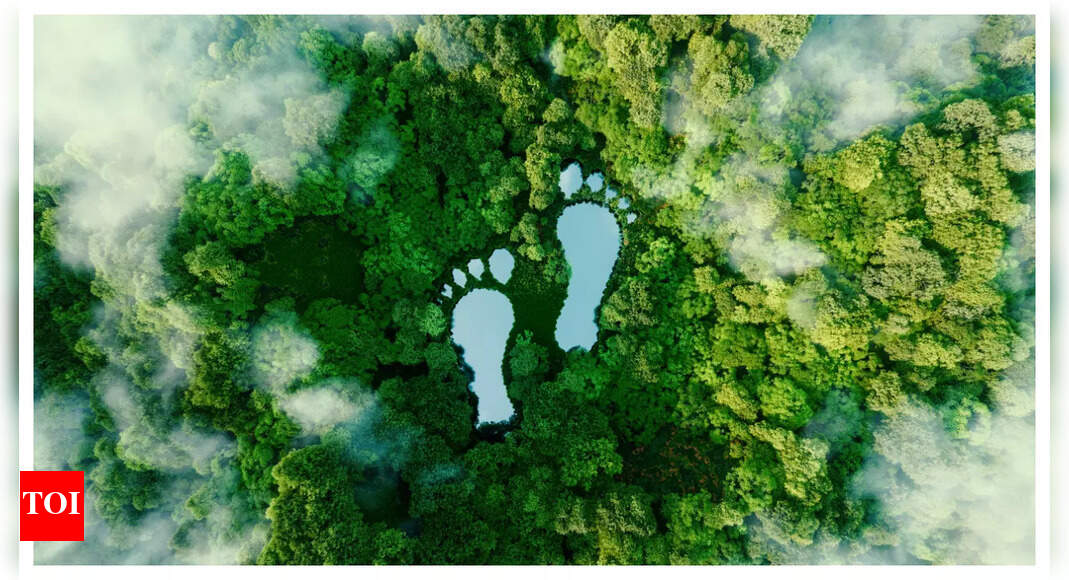 Earth Day 2023: How Indian hotels are contributing towards sustainability
As per the UNWTO/ITF report released in December 2019 at UNFCCC COP25, CO2 emissions from tourism is slated to increase by 25% by 2030. The hospitality industry is responsible for around 1% of global greenhouse gas emissions, and energy consumption by hotels is expected to grow by 19% over the next decade as per the report.
With the manifold increase in traveling and tourism post COVID-19, there has been an increase in the pressure on resources and the environment too. In such a scenario the hospitality industry needs to follow the sustainability path all the more.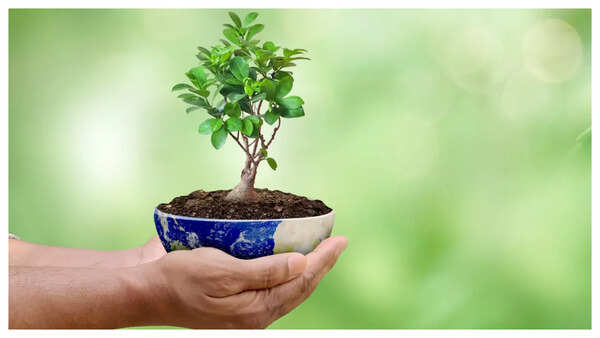 The need of the hour
The hotel industry is one of the largest consumers of resources, including energy, water and non-renewable materials. The environmental impact of hotels can be significant, with high levels of energy consumption, water usage and waste generation. By implementing sustainable practices, hotels can reduce their environmental impact and contribute to a more sustainable future.
With growing environmental concerns, governments and international organizations are getting stricter with sustainable regulations and guidelines to be adopted by the violating hotel industry which can not only lead to legal penalties but also reputational damage. Since it is one of the most competitive industries, sustainable practices can also lead to competitive advantage. With consumers becoming more environmentally conscious, they are increasingly choosing eco-friendly hotels.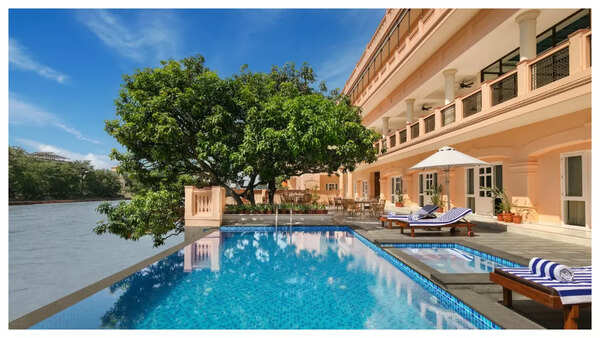 Already into the game
Amit Kumar Thakur, General Manager, Pilibhit House, Haridwar, IHCL SeleQtions says: "Sustainable Development is defined as meeting the needs of the present without compromising the ability of future generations to meet their own needs. It is our joint social responsibility to operate sustainably so that we can ensure the survival of our future generations. The hospitality industry is an essential component of tourism and hoteliers across the world are investing in making sustainable improvements to their infrastructure and focusing on the conservation of natural resources."
According to Harikrishnan Radhakrishnan Nair, General Manager, Spice Village, Thekkady, a CGH Earth property which has been modeled like the dwellings of the local Manan tribe, "Most of the construction material used in these huts are 100 pc natural. The cottages have furniture made with recycled wood and the village is completely plastic free.Water is served in glass bottles, the village uses paper made with bio waste, 250-400 kgs of food waste is turned into natural compost in their composting unit, and the place is 100 pc backed by solar energy produced in-house."
As per ITC Hotels, they have tried to blend luxury with sustainability. Anil Chadha, Divisional Chief Executive-ITC Hotels says, "Nearly 57% of our electricity consumption is being generated through renewable sources. We have been able to reduce fresh water consumption over the last 5 few years, equivalent to irrigating 100 thousand trees, sequestering 95 thousand tonnes of Co2 and we recycle and reuse more than 99% of solid waste among other measures that we have adopted towards sustainability."
Some of the interesting sustainable practices adopted by other Indian hotels include:
At Pilibhit House, Haridwar, says Amit, "We promote sustainable foods like millets. We also believe in using local spices to reduce carbon footprint. We have kept no dustbin in the cafeteria, as we strictly follow the 'Take All You Can Eat, But Eat All You Take' concept for both our in-house and external guests. We pursue a no plastic bottle policy at the hotel. The Pilibhit House team has also taken up the responsibility of cleaning ghats, controlling waste material and maintaining clean water of the Ganga on a daily basis. The hotel also participates in Earth Hour for energy conservation."
Similarly, since opening its doors, Raffles Udaipur's sustainable efforts have been put in motion to make this property a minimal waste one. They use zero carbon emission battery operated boats that transport guests to and from the Raffles Lakeshore. The beverage program here aims to function in a closed loop that generates as little wastage as possible. Every ingredient entering the Long Bar and The Writers Bar is utilized in its entirety, keeping food waste to a minimum. For example, citrus fruits are first peeled, with the peel being used for syrup creation, the pulp being used for juice and dehydrated powder, and with the remnants from chopping being used to make liqueurs and bitters. The kitchen's 'waste' of fruit skins, pulp, juices, and anything else that usually goes to waste is responsibly collected and upcycled into beverage ingredients to maximize product use.
In addition to this, the bar here grows hydroponic herbs for use in cocktails straight from the pot. Self-grown herbs such as mint, basil, coriander, curry leaves and edible flower varieties act as the base of the beverage program. Additionally, these are fertilized with used coffee grounds from the property itself. To reduce their carbon footprint even further, the entire beverage program depends upon produce that is as close to the Raffles island as possible with a special emphasis on Udaipur's local vendors.
Similarly Fairmont, Jaipur has taken its commitment towards the environment very seriously too.
They use Pienaroma beans for coffee which are produced in accordance with Rainforest Alliance standards. Something similar as basic as the tea served here is produced through sustainable and organic methods. Each tea estate makes sure that the leaves are grown without the use of artificial fertilizers, pesticides, or other production chemicals before they are delivered to customers and poured into the cup.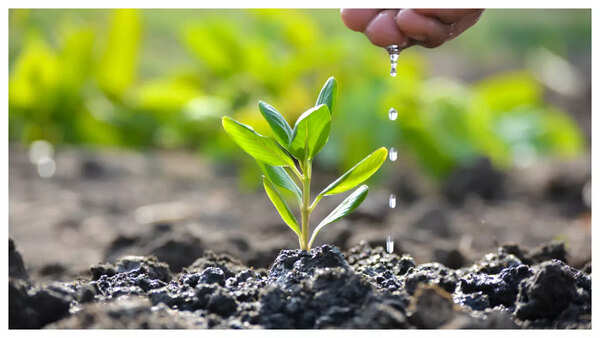 As a sustainable hotel, they only serve sustainable seafood. They avoid large fish that have been overfished for years, such as marlin, tuna and shark. In general, local waters have better oversight and regulation for seafood than those in other parts of the world, and the food requires less energy to store and transport. For shrimp, this is especially true. When fish are raised in large nets in the ocean, tones of waste are dumped onto the ocean floor, disease is spread to wild stocks, and seals, whales, and sharks in the area are killed when they try to break the nets to get at the fish. Additionally, it is a very inefficient method of producing food, as it takes 6 pounds of wild animals to produce 1 pound of salmon. The biggest issue with eating Atlantic salmon of any kind is that it is always raised in open systems, hence they stick to the local varieties mostly.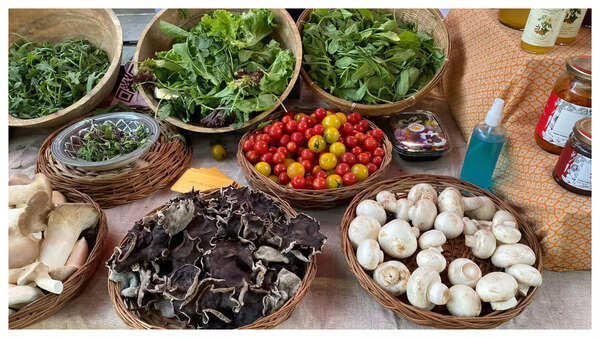 Apart from these, the promotion of local cuisines and local ingredients is something many hotels are trying to adopt. For example Gautam Kumar, Executive Chef at Moksha Himalaya Spa Resort in Parvanoo, has a team of local chefs who constantly experiment with local ingredients and churn out healthy, sustainable seasonal fares. They take very seriously 'the food in season policy' wherein the seasonal fruits and vegetables and even grains like millets are an essential part of the menu. This not only reduces the carbon footprint but is also good for the general health and wellbeing of the guests.
According to Chef Shibendu Ray Chaudhuri, Executive Chef, Courtyard by Marriott Aravali Resort, "Sustainability is the need of the hour, and we as chefs play a huge role in defining how we want to contribute to saving this planet. One of the key steps is responsible sourcing of food products. The ethos of my kitchen is Grow Local, Serve Global. We ensure that we use as much local produce as possible in the resort. We have developed small scale vendors for supplying us with local fresh produce. There is a 2000sqft hydroponic garden coming up on the property which will be one more key step to sustainability. We are also procuring cage free eggs, MSC certified fish and organic vegetables as a few steps towards sustainability"
Chef Tijo Thomas, Executive Chef, Taj Corbett Resort & Spa says,"At Taj Corbett Resort & Spa, Uttarakhand, we create a meal experience for guests with only foraged food. Tubers, roots, wild fruits, and leaves No cultivated food; purely foraged food.Will have a low carbon footprint and be 100% organic by default.Uttarakhand, a northern state in India, is known for its rich biodiversity and natural beauty.Its lush forests, high altitude mountains, and pristine rivers offer a variety of wild edibles that have sustained local communities for generations.Some of the most popular foraged foods of Uttarakhand are Nettle, Wild Mushrooms, Bamboo shoots, Gethi, Bedu and more.Further, we follow the practice of using glass bottles for serving water inside the hotel premises to reduce the use of plastic".
Conclusion
With a projected increase in global tourism in the coming decade, it becomes imperative for hotels to adopt sustainable practices for the protection of the fast degrading environment. Thankfully, several Indian hotels are already ahead in this path and are adopting new methods to promote responsible tourism.