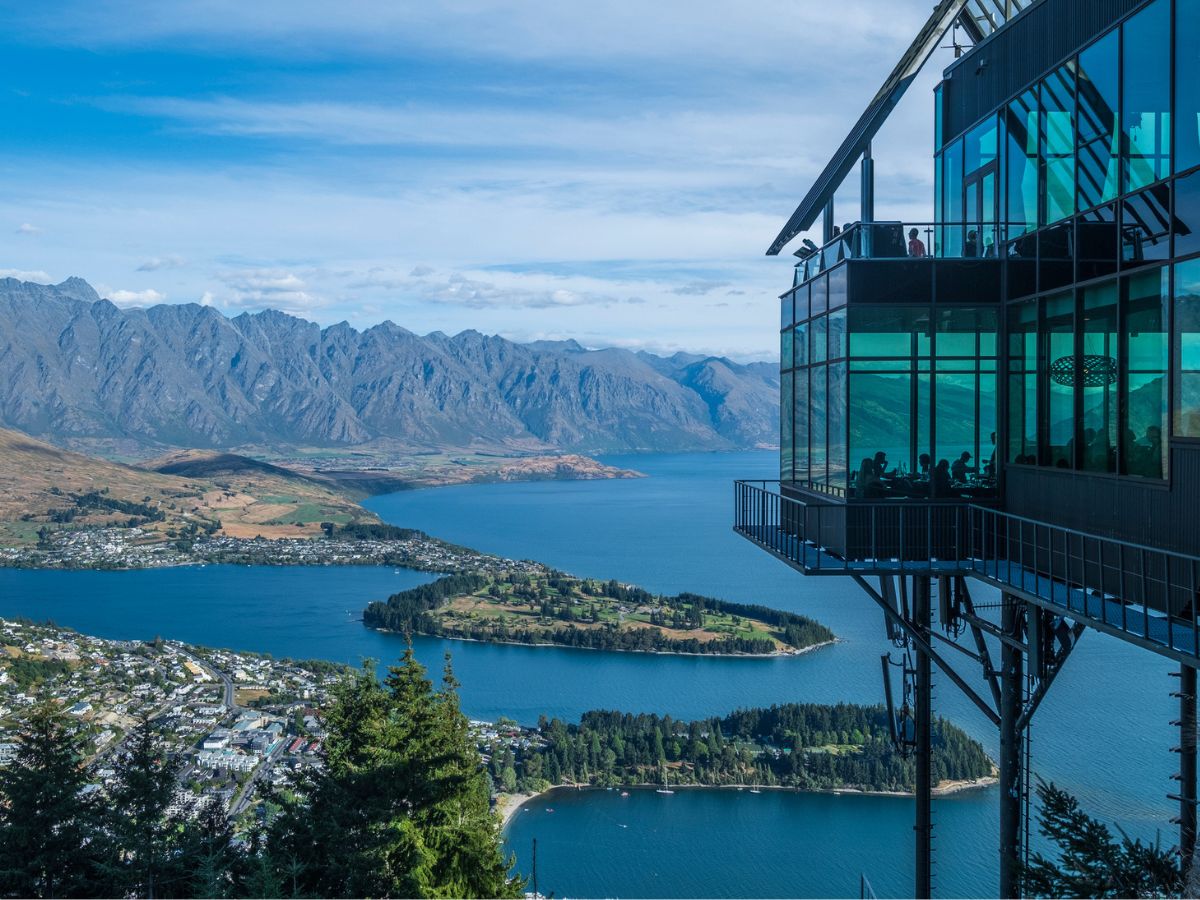 Finalists named in Southern Lakes Hospitality Awards –
The finalists have been announced at the Southern Lakes Hospitality awards and locals are being invited to vote for their favorite place to dine out.
The finalists represent excellent dining establishments in the region as voted by the hospitality industry, including Queenstown restaurant Jervois Steakhousenominated in four award categories, including outstanding restaurant.
Also up for outstanding restaurant is Ben Bayly's Arrowtown restaurant Aosta, a small 50 seat restaurant that brings a taste of Northern Italy to the gold-rush village of Arrowtown. The restaurant is nominated in the category of outstanding restaurants, and best regional establishments.
Aosta and Jervois Steak House will be going up against Oro Restaurant and Sherwood Queenstown who are also nominated for the outstanding restaurant award.
Situated in newly opened The Carlin boutique hotel, Oro is a fine-dining restaurant with modern French, British and New Zealand influences. It's chefs Yann Robert and Beata Balogh have both been recognized in the categories for best chef and best emerging chef respectively.
Yann Robert has esteemed competition from Sam Gruar of La Rumbla; Koji Kiminai of Tanoshi and Ben Norfolk of The Bunker all up to the outstanding chef accolade.
Great cafes are not lacking in the region with 11th Avenue by Frank's, Bespoke Kitchen, Odd Saint, The Boat Shed Cafe & Bistro all finalists in the category of outstanding cafe.
Those looking for a place to get a great drink won't be disappointed with the region's assortment of top-notch drinking establishments recognized.
Bardeaux, Ferg's Bar, Little Blackwood and Little Mez are all contenders for the title of best bar while Botswana Butchery, Eichardt's Bar, Jervois Steak House Queenstown and The Bunker are all recognized in the category of best winery restaurant.
Anyone looking for the best quick and tasty place to grab a bite should check out Francesca's Mobile Pizza, Margo's Queenstown, Ramen Ramen by Tanoshi and Taco Medic who are all nominated for outstanding street food/casual dining.
Nineteen awards will be given to the best of the region's hospitality industry. From crew members, to suppliers, to establishments – the best of the best will be celebrated for their contribution to creating a world-class hospitality scene in the Queenstown and Southern Lakes area.
CEO Marisa Bidois says, "Queenstown is now a destination dining experience offering exceptional experiences in some of the world's most stunning settings.
"From quick and easy street eats, to luxury winery restaurant experiences, Queenstown has it all.
"With all categories keenly contested, this year's winners truly exemplify what it means to be at the top of their respective categories."
Voting closes on Sunday, 23 April 5.00pm and the winners will then be announced at the awards evening on Monday, May 7 at Walter Peak in Queenstown.
Tickets to the event are on sale now, to purchase or for more information regarding the awards please visit For more information regarding the awards please visit https://hospitalityawards.co.nz/southernlaklakes, Facebook @qthospitalityawards
The Southern Lakes Hospitality Awards Finalists 2023
DineFind Outstanding Baristas
Lauren Peters, Beach St Cafe
Michaela Jandackova, Kamana Lakehouse
Liam Wright, The Boat Shed Cafe & Bistro
Alex Tong, Wolf Coffee Roasters
Hospo Start Outstanding Bartender
Shaun White, Eichardt's Bar
Kate Marshall, Jervois Steak House Queenstown
Liam Cabourn, Little Blackwood
Stuart Campbell, Little Mez
Antipodes Outstanding Front of House Team
Botswana Butchery
Jervois Steak House Queenstown
Margo's Queenstown
Tanoshi Cow Lane
Mt Cook Alpline Salmon Emerging Chef
Beata Balogh, Oro Restaurant
Bella Maroszek, The Hilton Queenstown Resort & Spa
Brandon Ferrari, Flame Bar & Grill
Callum Plank, The Bunker
Ritu Sharma, Kamana Lakehouse
Hospo Start Emerging Front of House
Brooke Owens, Slow Cuts
Ratchadaporn Tongjan, Thai Siam Kitchen
Jacob Bull, The Grille by Eichardt's
Samaria Spyker, Vudu Cafe & Larder
Anchor Food Professional Outstanding Chef
Yann Robert, Oro Restaurant
Sam Gruar, La Rumbla
Koji Kiminami, Tanoshi
Ben Norfolk , The Bunkers
DineFind Outstanding Street Food/Casual Dining
Francesca's Mobile Pizza
Margo's Queenstown
Ramen Ramen by Tanoshi
Taco Medic
Bidfood Outstanding Café
11th Avenue by Frank's
Bespoke Kitchen
Odd Saint
The Boat Shed Cafe & Bistro
Southern Hospitality Outstanding Bar
Bardeaux
Ferg's Bar
LittleBlackwood
Little Mez
Restaurant Association of NZ Outstanding Wine & Beverage List
Botswana Butchery
Eichardt's Bar
Jervois Steak House Queenstown
The Bunkers
Restaurant Association of NZ Outstanding Winery Restaurants
Gibbston Valley
Kinross
Mora Wines & Artisan Kitchen
Amisfield
OneMusic Outstanding Ambience & Design
Ferg's Bar
Hyde Liquor and Social
Tanoshi Five Mile
Yonder
DineFind Outstanding Regional Establishments
Amisfield
Aosta
Bannockburn Hotel
The Dishery
Lumina Lamb Outstanding Restaurant
Aosta
Jervois Steak House Queenstown
Oro Restaurant
Sherwood Queenstown
Restaurant Association of NZ Outstanding Sales Rep
Ross Mander, Canyon Brewing
Theo Arndt, Cardrona Distillery
Karen Bisacre, Pernod Ricard
Devan Tyler, Wolf Coffee Roasters
Real NZ Outstanding Supplier
Bidfood
Crisp NZ
Harbor Fish
Pernod Ricard
Wolf Coffee Roasters