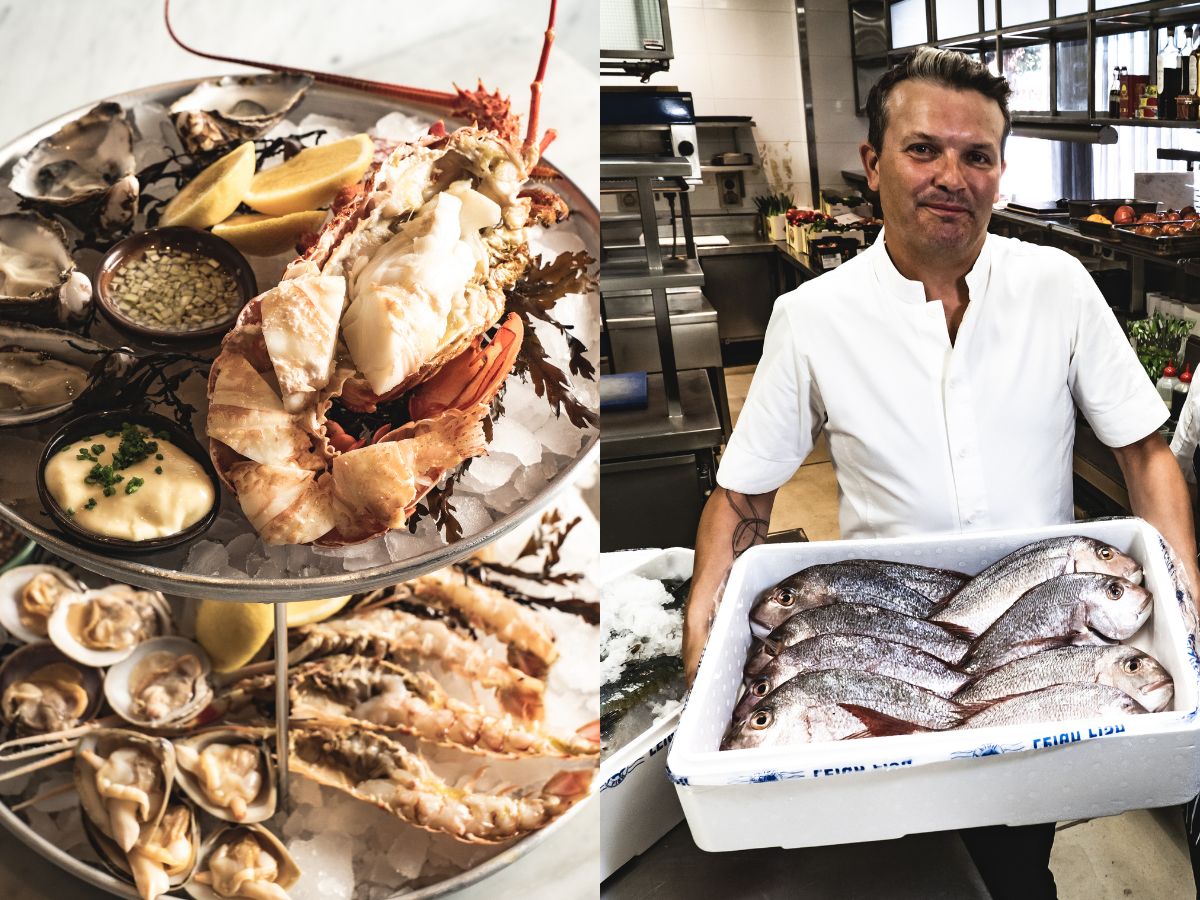 GPO Wellington opens with a nod to Temuka and the Post Office –
InterContinental Wellington has announced the launch of GPO, its new restaurant that pays homage to the iconic General Post Office which once occupied the same site.
The luxury hotel's latest dining addition tells an exciting, culinary story of travel, discovery and culture. The restaurant is set to open on April 21, with bookings open now.
Under the culinary leadership of acclaimed Executive Chef Carl Maunder, GPO offers a contemporary spin on classic cooking techniques, with a menu highlighting seasonal produce from New Zealand drawing influence from the rich cultures of Southern Europe, the Levant and the Mediterranean, served in a relaxed yet refined environment.
General Manager, Scott Hamilton says: "The new restaurant adds to InterContinental Wellington's reputation as one of the city's top destinations for both business and pleasure.
"It is exciting to introduce GPO as a strong culinary concept that will appeal to both locals and visitors, giving guests even more reasons to stay with us. It feels good to welcome this new dining experience to enhance our luxury line-up."
GPO delivers diners a culinary 'souvenir' of intrepid travel, evoking memories of overseas holidays to faraway shores. Expect an array of dishes that explore rich spices, fresh herbs, and seasonal bounties, with smaller plates inspired by the renowned tapas and mezzes of the Mediterranean, as well as larger dishes including hand rolled pastas, pasture raised meats and locally grown organic produce.
GPO's menu will highlight the best of seasonal seafood, including a signature 'fruits of the sea' platter with market oysters, diamond shell clams, mussels, prawns, and crayfish.
Chef Carl Maunder is passionate about building meaningful relationships with local suppliers. This helps him to showcase and celebrate wonderful produce and seafood, which are connected to the community and their stories.
Diners are in for a treat with daily bread from Shelly Bay Baker, dishes dressed with the finest local olive oil from Olea Estate, sustainable Haku kingfish from Ruakaka, and the much-loved clams from Cloudy Bay.
Adding to the unique dining experience, renowned New Zealand brand, Temuka Pottery has thoughtfully crafted bespoke crockery for the new restaurant.
Elevating GPO's vibrant cuisine is a hand-picked wine collection curated by in-house sommeliers, showcasing both well-known and some more unfamiliar varieties that express the best in regionality. The collection features wines from the Aegean through to the Riviera, Andalusia and back home to Australasia.
For intimate dinners or lively celebrations, GPO promises an enriching dining experience with a relaxed yet refined atmosphere. From flavourful snacks to decadent platters, every dish showcases the restaurant's commitment to quality, sustainability and community, making it a must-visit destination for foodies in Wellington and beyond.
GPO opens from Friday April 21, – Tue to Sat, 5pm – late.