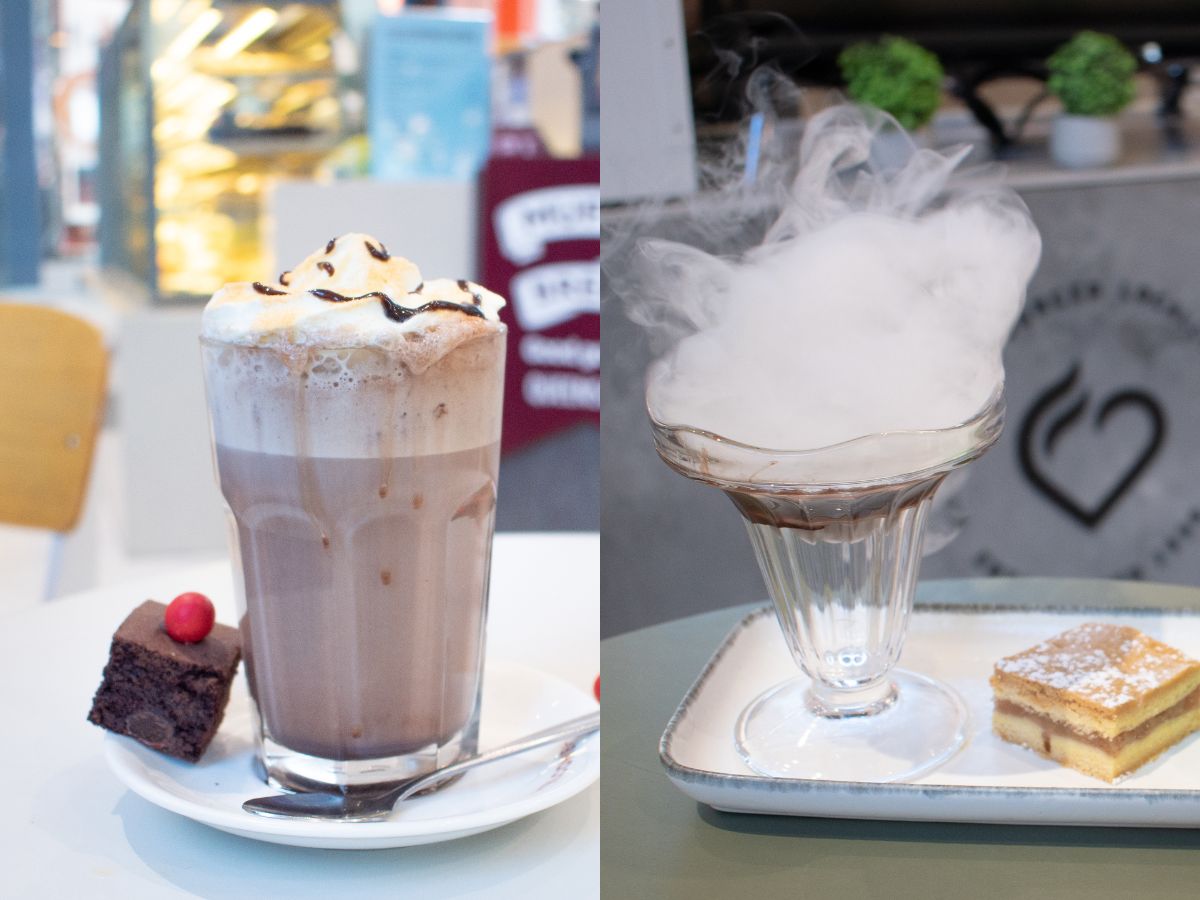 Hot Chocolate Challenge ready to go tomorrow –
Pumpkin-pie, smokey apple and black tea, frozen jaffa, and drinks incorporating kiwi classics such as moro bars, milo and Afghan biscuits are just some of the delicious flavors on offer for a limited time when the "Sweet As" Hutt's Hot Chocolate Challenge™ gets underway later this month.
The Challenge, which began in 2015, involves local cafes putting forth a signature hot chocolate creation and customers voting for their favorite.
Twenty hospitality operators including cafes, restaurants, pubs, a bakery, and a sweet shop in Lower Hutt's City Centre, have created their own signature hot chocolate drinks for people to enjoy throughout the school holidays between 29 June – 16 July 2023.
For the first time, voting categories have been introduced in the Challenge which will showcase the exceptional talent and creativity of the participants. Customers will be able to vote for their favorite hot chocolate in the following categories: Best Taste, Best Presentation, Best Customer Service and the Overall Winner which will encompass all of the above categories of taste, presentation, and customer service.
A range of different events will run throughout the challenge so there will be no escaping the hot chocolate craze! These include:
Hide and Seek Pop Ups: We will park up in a mystery location and give away clues to our whereabouts. Those who find us and bring with them a donation to the Lower Hutt Foodbank will get QuarterPast Hot Chocolates and first to arrive win prizes.
Pup Pop Up: For the first time dogs will be able to participate in the challenge! In return for a can or Koha for Lower Hutt Foodbank we will dish up dog friendly hot chocolates (using carob) for dogs and QuarterPast hot chocolates for the owners at the Wainuiomata Dog Park on Sunday 25 June.
Riverbank Market Hot Chocolate Lounge: Buy a hot chocolate (or any hot drink) from one of the Riverbank Market vendors then kick back in our hot chocolate lounge. Think comfortable seating, gas heaters, marshmallow toasting, hot chocolate toppings buffet and chill out music.
Hot Chocolate Labs – South End Business Group are planning to run the Hot Chocolate Labs again. These will be held on Sunday 2nd July and Sunday 9th July. Each participant will be given a mystery box of ingredients to make and taste a unique hot chocolate.
Ryan Gardiner, organizer of the challenge says: "We are really pumped about the events on offer and the wide range of unique and delectable drinks on offer. We can't wait to show off the Hutt Valley to the rest of New Zealand and can only encourage people to make the most of it. Bring it on!"
Originality and creativity are shown again through this year's entries. Customers can be treated to an Oh, BAE Lattesa Filipino inspired blend reminiscent of cookies and cream or vanilla, with a delightful twist of purple from Espresso High; a White Spiced Pumpkin Pie hot chocolate at Bellbird café, a Hot Wok Chocserved from a flaming wok topped with a marshmallow skewer from Buzz, to kiwi classics like 'I Want Moro that' from Janus Bakkerij, the Afghan Chocolate from Fix Federationand The School Camp "Milo" at Twenty Eight café.
For the full list of the 2023 Hot Chocolate Challenge participants and events visit https://www.facebook.com/sweetaschallenge/