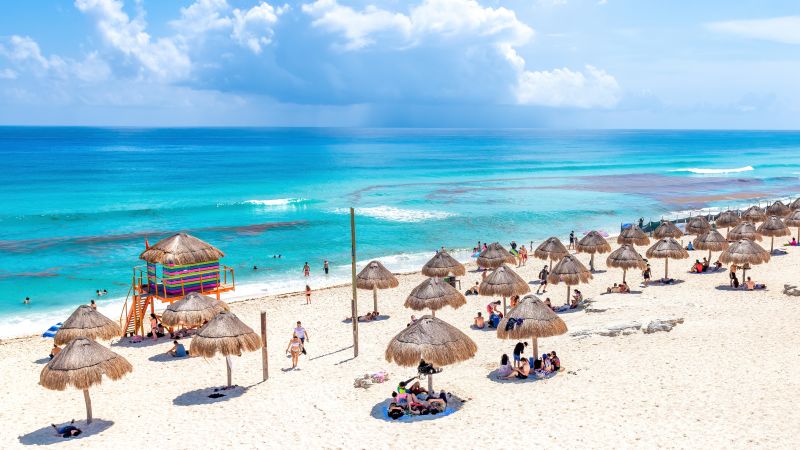 How I beat expensive summer travel by booking an all-inclusive trip to Mexico with travel points
There's no such thing as low season anymore. With sky-high travel demand, travelers are flocking to all destinations, regardless of the weather.
Recently, I stumbled upon Cancún as an ideal summer destination. Granted, it's hurricane season and beaches are covered in sargassum, but going to Cancún in June is the sweet spot. The weather is still nice, hurricanes are rare, airfare is affordable and many hotels offer fantastic deals.
I try to avoid paying for travel whenever I can, utilizing my stash of airline miles, credit card rewards and hotel points at every opportunity. However, that proved somewhat challenging with dynamic hotel and airline award pricing leading to high rates that I wasn't willing to pay.
So, how did I manage to redeem a reasonable number of points for a family summer vacation in Mexico? Let's take a closer look.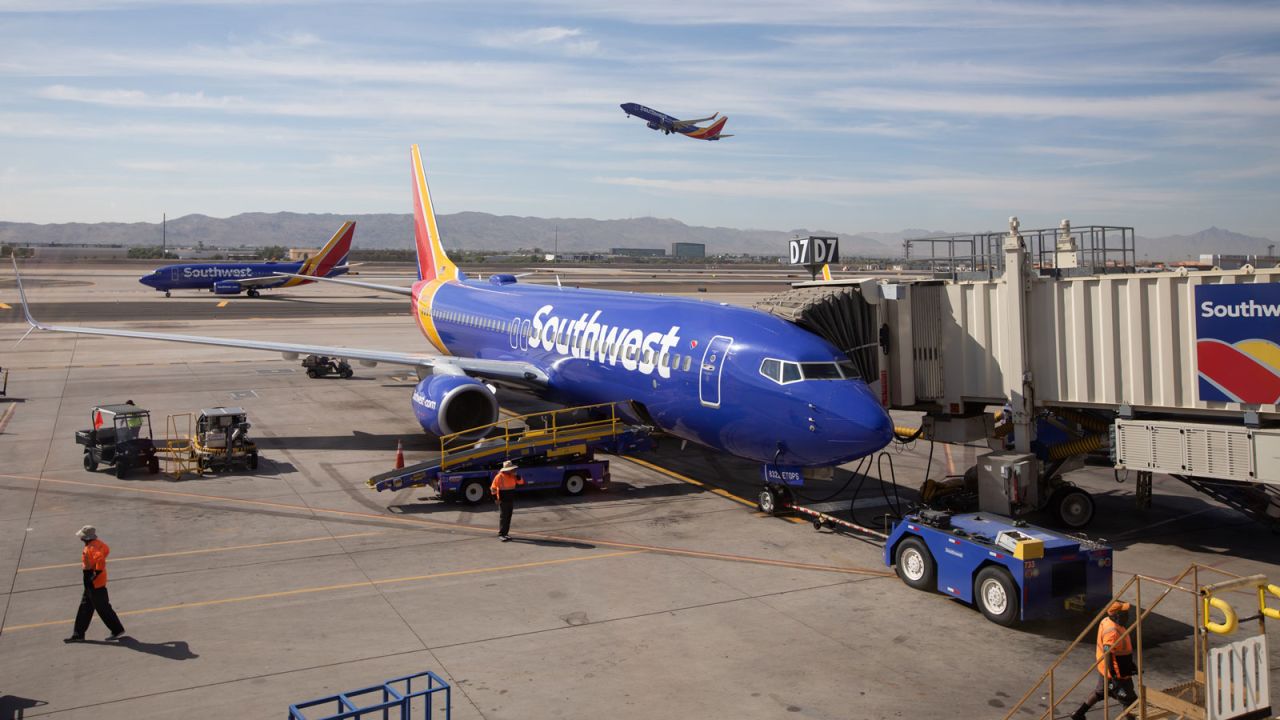 A Google Flights search turned up a decent fare between San Francisco and Cancún. The big legacy carriers were charging over $500 round trip for economy-class seats on this route, and even award tickets were pricey at over 40,000 miles round trip.
While Frontier Airlines had a $316 round-trip fare, there was a major caveat: Frontier is a low-cost carrier that charges for carry-on bags, which would not work for our group. So I looked at an airline that doesn't appear in Google Flights search results but often provides exceptional value: Southwest Airlines.
Southwest fares include two free checked bags and waived change fees. For my trip, the flights cost $525.90 per person, but the points rate was just 29,631 points, plus $113.20 in taxes.
Our total for seven passengers came to 207,417 Southwest Rapid Rewards points and $792.40. While steep, it's far less expensive than spending $3,600 out of pocket and is significantly cheaper than award tickets with most other airlines. And since I charged the taxes to my Capital One Venture Rewards Credit Card, I can redeem 79,240 Capital One miles to offset this charge.
I earn Capital One miles at a much faster rate than airline miles. All purchases on the Capital One Venture card earn at least two miles per $1 spent, so replenishing my Capital One balance is much easier than my mileage accounts. I don't quite have the entire point balance to cover this charge, but that's the beauty of the card: You have 90 days after a charge posts to redeem miles to cover it.
If you're looking to earn Southwest Rapid Rewards points, you can do so with a handful of Southwest credit cards. Each card has a different suite of benefits and varying annual fees. Here's a look:
Southwest Rapid Rewards® Plus Credit Card: Earn 60,000 bonus points plus a 30% off promo code after spending $3,000 on purchases in the first 3 months from account opening.
Southwest Rapid Rewards® Premier Credit Card: Earn 60,000 bonus points plus a 30% off promo code after spending $3,000 on purchases in the first 3 months from account opening.
Southwest Rapid Rewards® Priority Credit Card: Earn 60,000 bonus points plus a 30% off promo code after spending $3,000 on purchases in the first 3 months from account opening.
Southwest Rapid Rewards® Premier Business Credit Card: Earn 60,000 bonus points after spending $3,000 on purchases in the first 3 months from account opening.
Southwest Rapid Rewards® Performance Business Credit Card: Earn 80,000 bonus points after spending $5,000 on purchases in the first 3 months from account opening.
Alternatively, you can transfer Chase Ultimate Rewards points to Southwest Rapid Rewards points. Chase points transfer to Southwest instantly at a 1:1 transfer ratio, so 10,000 Ultimate Rewards points is equal to 10,000 Southwest points. Some Chase credit cards to consider include:
Booking hotels in Cancún was tricky because paid rates were relatively low compared to point rates. Redeeming points in this scenario didn't make sense since I wanted to save those for a higher-value redemption.
I had my eye on the Hilton Tulum Riviera Maya, which is a fairly new all-inclusive resort with lots of family-centric amenities. Rates were already reasonable at around $300 per night for up to three guests per room, but the taxes brought the total cost to almost $3,000 for the entire stay.
I decided to fire up one of my favorite travel sites, Club1 Hotels. This members-only site has saved me a lot of money over the years. It's not always the cheapest place to book, but I've found some incredible deals.
This trip was no exception. I did a double take when I found a room for $2,176.70 with taxes and fees — nearly $800 cheaper than Hilton's website. I jumped at this, booking the first room through Club1 using my Capital One Venture. I then redeemed 217,670 Capital One miles to cover this cost.
For the second room, I redeemed a Hilton free-weekend-night award from my Hilton Honors American Express Aspire Card and 100,000 Hilton Honors points per night. Hilton offers the fifth night free on consecutive award-night bookings, so the five-night booking costs 400,000 Hilton Honors points plus the free weekend night.
All information about the Hilton Honors American Express Aspire Card has been collected independently by CNN. The Hilton Honors American Express Aspire Card is not currently available through CNN.
I love nothing more than paying for a vacation almost entirely with points so I have more cash to spend on on-site activities. But an all-inclusive vacation where all meals and drinks are included? Unbeatable.
Through the Amex Offers program, I have access to a targeted promotion that awards a $100 statement credit when spending at least $500 at select Hilton properties with my American Express® Gold Card. I plan on using that credit to reduce my out-of-pocket costs on the inevitable hotel spa visit.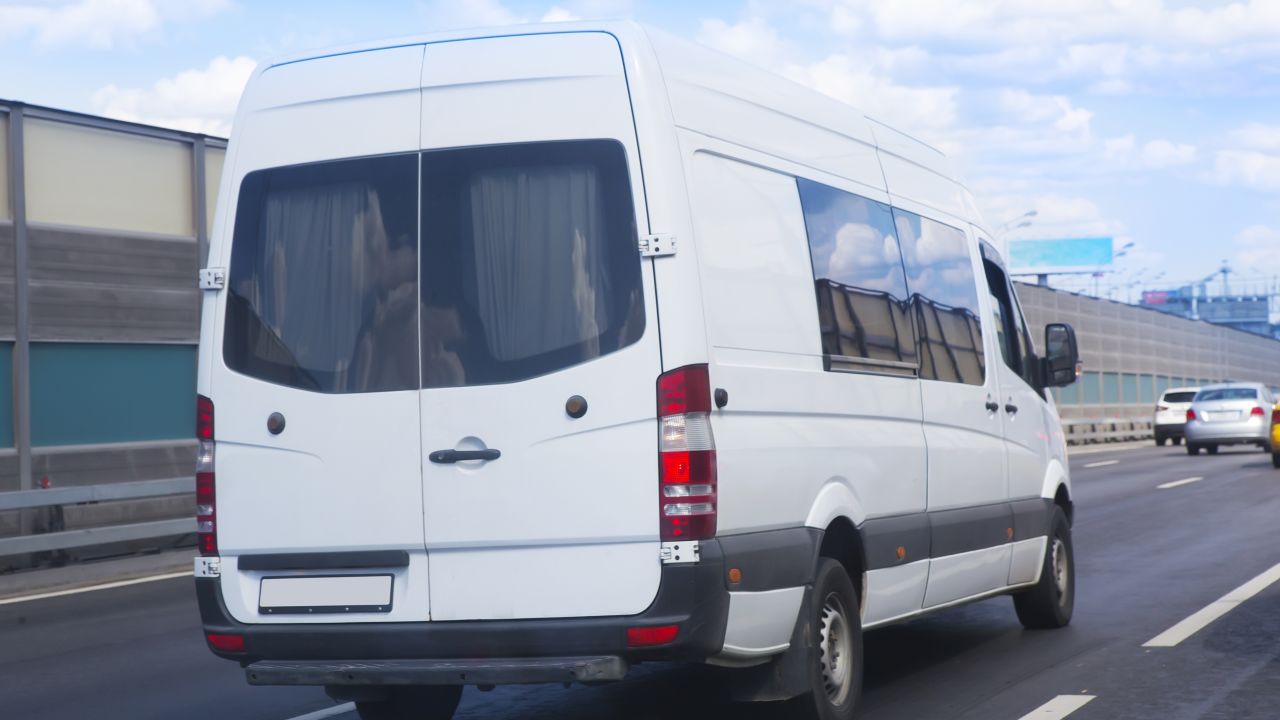 The Hilton Tulum is about an hour-and-a-half drive from Cancún International Airport. Having traveled to Cancún before, I didn't want to deal with getting a shuttle at the airport, so I prebooked a private van through the Chase Ultimate Rewards Travel portal, which cost 21,470 points round trip. The van was $268.38, and since I have a Chase Sapphire Preferred card, my points are worth 1.25 cents each through the portal.
I may have gotten more value from my Chase points by using them for a first- or business-class flight, but I don't subscribe to that line of thinking. I try to use points when they can save me money, and in this case, it was a small number to part with for a nearly free trip.
Travel rewards are a terrific way to offset increasingly high travel costs. In my case, a five-night trip to Cancún would have set me back over $8,300 for seven people. Instead, I redeemed 846,557 points and miles. I earned some miles for the airfare taxes, even though the third-party hotel booking won't qualify for earning Hilton points. But that's perfectly fine. Leveraging a travel agency helped me save well over $800.
If you're a last-minute booker like me and are worried about inflated travel costs, your flexible credit card rewards points can come in handy now. You'll save money on travel and redeem points and miles you may otherwise have been hoarding.
While you can argue I could have gotten much more value out of my points, I'm happy with my redemption. Too often, high-end hotel redemptions come with steep on-site costs. In this case, I don't have to spend money on food for seven people for an entire week! That's potentially worth thousands in savings. Travel rewards are there to facilitate travel, so don't hesitate to use them for that purpose (and to further stretch your travel budget).
Looking for a new credit card? Read CNN Underscored's guide to the best travel credit cards currently available.