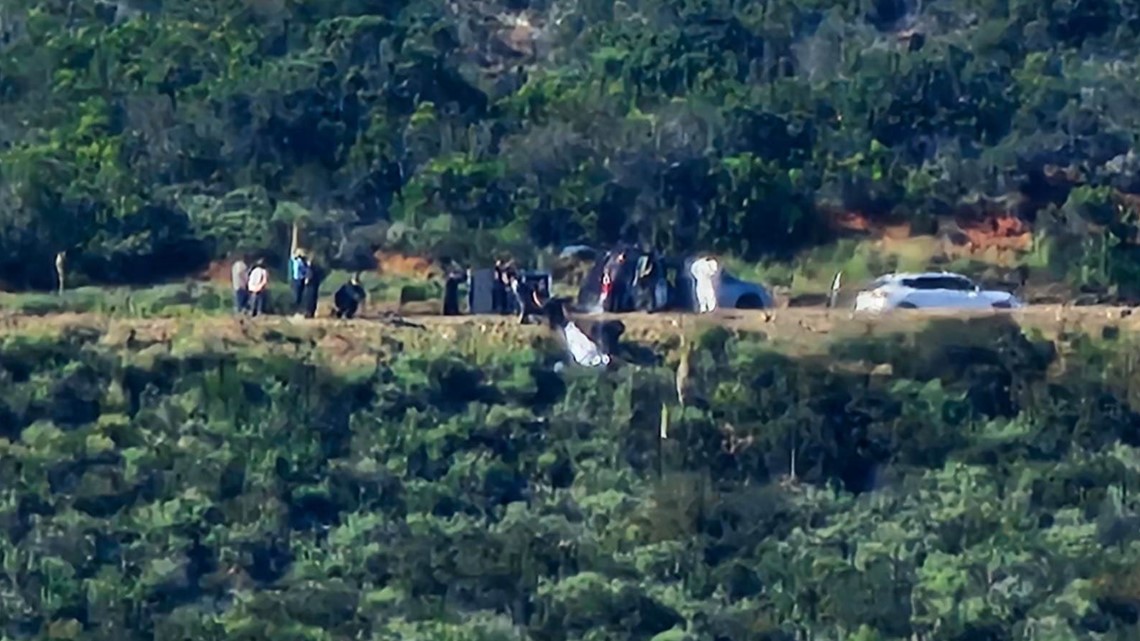 Man killed in Chula Vista hotel; body dumped in Jamul
Two suspects are in custody after authorities determine they killed a man in a Chula Vista hotel and dumped his body in a remote area of ​​Jamul.
CHULA VISTA, Calif. — Two suspects are in San Diego Sheriff's custody after authorities Monday afternoon determined they were responsible for the death of a man in a Chula Vista hotel, then dumped his body in a remote area of ​​Jamul.
Chula Vista Police Department was notified by the San Diego County Sheriff's on Tuesday, April 18, of a "suspicious missing persons investigation," according to Sergeant Anthony Molina, the Public Information Officer for CVPD.
Jesse Valdez, 40, was reported missing by his family on April 7 after he had not returned home or contacted his family for several days, Sgt. Molina said.
San Diego Sheriff's Department learned foul play might have been involved in the disappearance of Valdez and that he had possibly been murdered at a Chula Vista hotel.
Chula Vista police assigned detectives to the case to investigate.
"Based on information and evidence gathered during the initial stages of the Chula Vista Police investigation, authorities learned Valdez was murdered at the Red Roof Inn Hotel located at 394 Broadway in Chula Vista, and the suspects removed his body from the hotel," Sgt. Molina said in a press release.
The suspect, who knew the victim, was identified as 34-year-old Jorge Rodriguez of Chula Vista.
Rodriguez was arrested on an unrelated charge when he was identified as a suspect in the murder investigation. On the evening of April 20, he was rebooked on the charge of murder.
Investigators also identified a second suspect involved in the murder, 36-year-old Ally Mistone.
Authorities did not locate the body of Jesse Valdez until April 22, when he was found dead in a rural area of ​​Jamul along the Skyline Truck Trail.
The investigation is ongoing.
Anyone with information was asked to contact San Diego County Crime Stoppers at (888) 580-8477 or submit a tip via P3tips (online or mobile application) to remain anonymous.
WATCH RELATED: 48 Hours takes a deep dive into the case of Chula Vista mother, Maya Millete