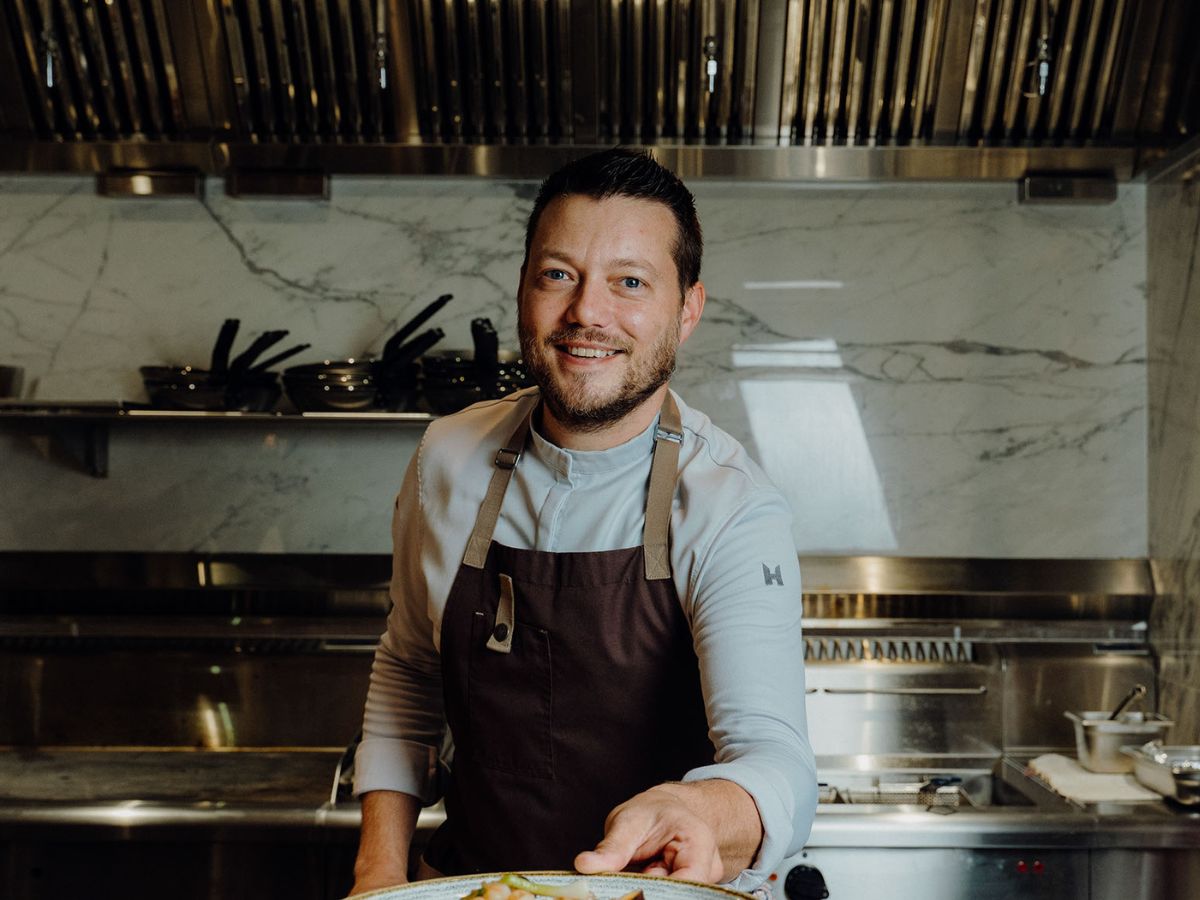 Mark Southon becomes a Celiac NZ Ambassador –
Respected chef Mark Southon is urging fellow professionals to be vigilantes when catering for diners with celiac disease.
The well-known freelance chef has collected multiple accolades and television show credits during his career, working in top restaurants in Europe, Australia and New Zealand. As the recently-named ambassador to Celiac New Zealand, Mark is also harnessing his high profile to raise awareness for people unable to digest gluten.
He is adamant that chefs and hospitality managers take training and education seriously. In kitchens where staff turnover is high, constant retraining is particularly essential.
"You have to get into the mindset of thinking through every ingredient to make sure it's safe," he says.
"In restaurants, one of the biggest risks to coeliacs is those secondary ingredients that don't scream gluten. The staff might know about wheat flour and pasta but you'll find gluten in beer, vinegars, soy sauce, mustard, even the thickening agent in a dressing.
"More people are being diagnosed all the time, it's really common now, and it is a serious health issue for our customers. There are some people I've spoken to, who can literally get sick from a tiny speck of gluten. They'll get really bad cramps and some will be sick for days."
The United Kingdom-born chef trained at Michelin star restaurants in Europe before landing a job at Australia's top restaurant Vue de Monde. His New Zealand career includes stints at Wai Waterfront Restaurant in Queenstown and The French Café and Foodstore in Auckland. While running Wellington's O'Connell Street Bistro, he collected a Cuisine chef hat and last year helped establish an Ethereal restaurant in the new Doubletree by Hilton hotel kitchen in Karaka, Auckland. He has also starred in culinary television shows such as The Foodstore Chefs, The Best of NZ Food, Monteith's Wild Food Challenge and shows such as The Cafe and Clubhouse Rescue.
In the lead-up to celiac awareness week (12-18 June), Mark is keen to see more venues accredited with the Celiac New Zealand Dining Out Programme. He is also encouraging more hospitality industry staff to sign up for gluten free food safety training.
"There is so much more information and education available now, compared to back in the day. We all need to understand the risks of cross-contamination, the fact that celiac disease can affect anyone, including young children.
"And the food we are offering people with allergies should be really good. If people are going to go out and spend money on a meal, they should have an awesome experience. Gluten-free food should be of the same standard as anything else on the menu."
Mark is looking forward to speaking at the annual Coeliac NZ Conference and Gluten Free Food Festival, on 18 November. Attendees will also be able to watch him create a special dish live, at the Due Drop Events Center in Manukau, Auckland.
Five tips for preparing coeliac-safe food
Understand celiac disease. Educate yourself about the symptoms – even tiny traces of gluten can make customers seriously unwell – and the foods that contain gluten. This protein is found in wheat, barley, rye and their derivatives so familiarize yourself with alternative ingredients and gluten-free substitutes, to ensure the food you prepare is safe for people with colic disease.
Maintain gluten-free areas. Create a separate area in your kitchen that is designated gluten-free. Allocate dedicated utensils, cutting boards, and cookware that are used exclusively for gluten-free food preparation. Reducing the risk of cross-contamination will preserve your kitchen's reputation and ensure coeliacs can enjoy their meals without worry
Read labels carefully. When purchasing ingredients, carefully read labels to check for gluten-containing ingredients or any risk of cross-contamination. Look for certified gluten-free products or those labeled with the "Gluten-Free" symbol. Remember, some ingredients may have hidden sources of gluten, so it's crucial to be a vigilante.
Communicate with customers. Encourage staff to talk with coeliac customers to understand their specific dietary needs and any other food allergies or sensitivities they may have. Discuss their preferences, ask for ingredient suggestions and provide them with a clear understanding of how you maintain a gluten-free environment to ensure their safety.
Keep it interesting. Provide a variety of gluten-free options on your menu to cater to coeliac customers. Experiment with gluten-free flours, grains, and starches to create delicious and satisfying dishes. Ensure that all components of the meal, including sauces, dressings and condiments, are also gluten-free. Diners will appreciate your efforts and be more likely to return.
*An estimated 100,000 New Zealanders live with celiac disease, a genetically linked condition through the Human Leukocyte Antigen (HLA) gene system. Those at high risk include people with a family member (blood relative) who has celiac disease or dermatitis herpetiformis. People with an autoimmune condition such as: type 1 diabetes, down syndrome, turner syndrome or thyroid disease are also at a higher risk