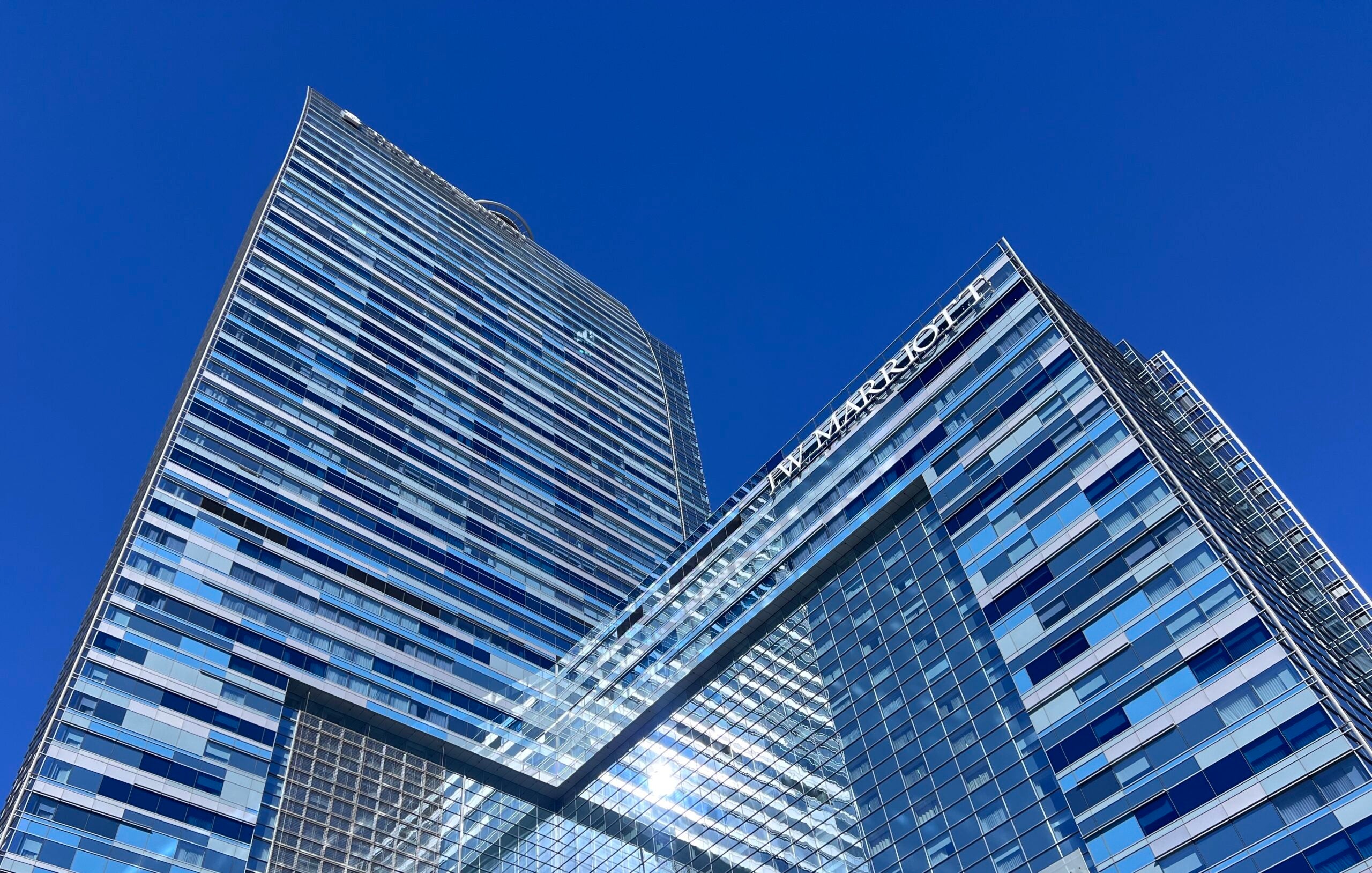 Marriott faces guest lawsuit over 'junk fees' at Los Angeles hotels
Nobody likes those random extra fees that go by various names — resort fees, destination fees, amenity fees or urban fees, just to mention a few of the monikers — that get tacked onto nightly hotel room rates.
Some don't like it so much that they're willing to file a lawsuit against the world's largest hotel company.
Hotel guests filed a lawsuit Wednesday against Marriott International in Los Angeles County Superior Court for what they allege were nightly surcharges on room rates that violated California's consumer protection and unfair competition laws. The fees were labeled as "Hotel Worker Protection Ordinance Cost Surcharge" on guest bills and ran anywhere from $10 to $14 per night, depending on the hotel.
Those charges first appeared in response to an ordinance signed last year by then-Los Angeles Major Eric Garcetti. That measure requires Los Angeles hotels to provide workers with security devices like a panic button to better protect themselves against potential sexual assault. The measure also required larger hotels to provide higher wages to housekeepers cleaning above a certain threshold during a shift.
But the lawsuit maintains that the surcharge — billed as covering the costs associated with the employee protection measure — goes well above what it would actually cost a hotel owner.
"The Los Angeles Airport Marriott, for example, is a 1,004-room hotel that typically averages around an occupancy rate above 80%. Even at just 80% occupancy (803 occupied rooms per night), however, the hotel makes over $10,000 per night from guests by charging the [Hotel Worker Protection Ordinance] Fee—working out to over $3,600,000 annually at that single hotel," reads the lawsuit. "The HWPO Fee is nothing more than a 'junk fee' under the guise of 'worker protection,' directly benefiting Marriott at the expense of their guests."
Representatives with Marriott declined to comment when contacted by TPG.
Multiple Marriott-affiliated properties are highlighted in the lawsuit: the Los Angeles Airport Marriott, the Courtyard by Marriott Los Angeles LAX/Century Boulevard, the Residence Inn by Marriott Los Angeles LAX/Century Boulevard and the Four Points by Sheraton Los Angeles International Airport.
While most of the hotels accused of charging the fee were located near Los Angeles International Airport (LAX), the lawsuit also named the Beverly Hills Marriott.
Sign up for our daily newsletter
Fee fatigue
The lawsuit arrives amid swelling anti-fee fervor across the travel sector. US President Joe Biden earlier this year even targeted resort fees in his State of the Union address amid a push to eliminate hidden fees, which are widespread in the travel industry, as part of his Junk Fee Prevention Act.
"We'll ban surprise resort fees that hotels tack on to your bill," Biden said in the address. "These fees can cost you up to $90 a night at hotels that aren't even resorts."
Marriott settled with the Pennsylvania attorney general over a lawsuit targeting its resort fee practice, and the company now maintains that hotels include the fee as part of an initially advertised nightly rate.
Earlier this year, separate lawsuits in Texas were launched against Hyatt and Hilton over their respective resort fee practices.
While Marriott is once again in the legal hot seat over surcharges added to its room rates, the company's CEO, Anthony Capuano, earlier this year touted the hotel brand's leadership in bundling resort fees into nightly rates.
The fees aren't going away, but better transparency might be the end game for the broader industry.
"It is not as if those were hidden somehow. We're simply further clarifying and enhancing that transparency," Capuano said on the company's first-quarter earnings call. "I will leave it to the state [attorneys general] around the rest of the country for the rest of the industry. But I am pleased that we will lead the industry in terms of the transparency of our disclosure for our guests."
Related reading: