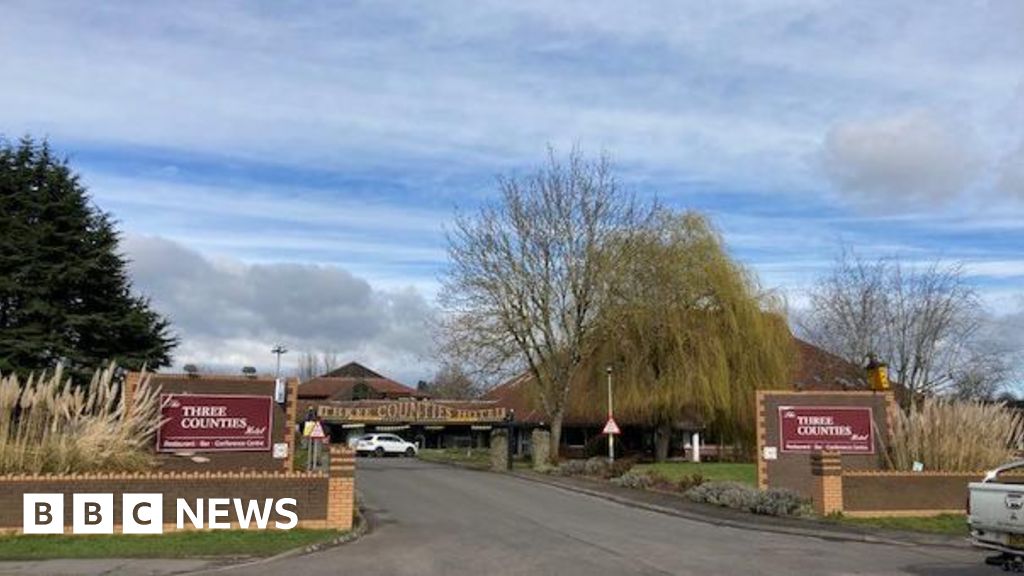 MPs criticize Hereford hotel asylum seeker plans
Many councils across England have criticized the lack of consultation over how hotels are identified.
Sir Bill Wiggin, Tory MP for North Herefordshire, said he was angry at how migrants and people in the county were being treated.
He also called for asylum applications to be speeded up.
Jane Straker, from the Herefordshire City of Sanctuary group, said giving migrants a refuge in the city was the right thing to do, despite the demand on services.
Last week the Bishop of Hereford criticized some of the language he had seen online surrounding the hotel plan.
The government has a statutory duty to accommodate asylum seekers, and has seen a large increase in the number of migrants crossing the Channel in recent years.
Last week, the government set out proposals for legislation designed to address small-boat crossings.
"The number of people arriving in the UK who require accommodation has reached record levels and has put our asylum system under incredible strain," the Home Office said.
The use of hotels for this purpose was "unacceptable", a spokesperson said, including there were currently more than 45,500 asylum seekers in hotels.
"We are taking immediate action to bring the asylum backlog down. We've set out new plans to clear the initial asylum decision backlog of legacy cases by the end of 2023."