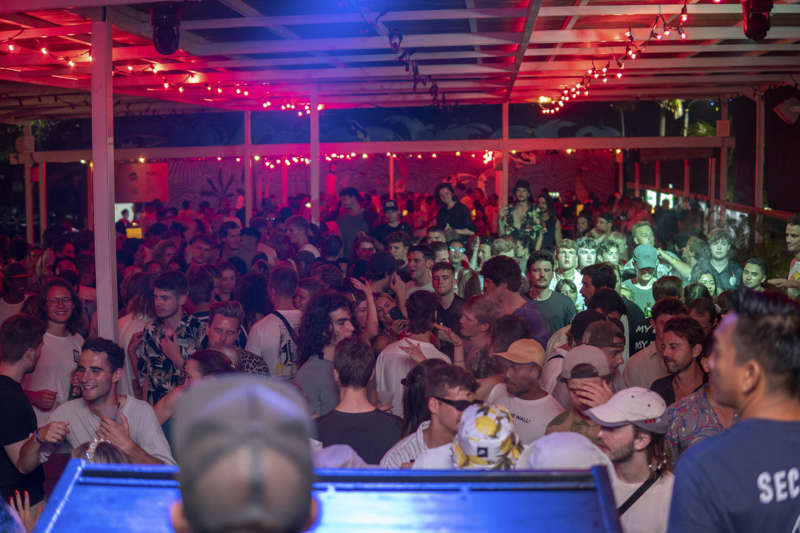 Old Man's back in business
Old Man's in Batubolong, Canggu opened again last week with little fanfare. Being one of the first venues to really pop in the Canggu area, it was sorely missed by its legion of fans since closing last year and speculation grew, as the place was demolished earlier this year, whether it would ever open again. But it has opened again now and according to the manager Javier, nothing's changed, it's just got a hellova a lot better.
The Beat spoke to manager Javier about the re-opening and it appears the opening will be made in stages.
"Basically, we are the same company and nothing has changed. We are just improving the building, making it more comfortable for customers, and better for operations. It is a 3,500 people venue so we need that," Javier said.
According to the manager it's all the same as before, the same vibes, same style, same staff and same prices that they used to have. "Good drinks, good food and best prices in Canggu for sure," he added.
It seems that the first part of the reopening has been well received with punters flocking in since opening. For the moment just the terrace is open and it's as busy as always.
The rest of the venue is slated to be open in October, when a new improved menu will also be launched.
There are plenty of big shows on the way too but henceforth their famed Beer Ping Pong Competition is back on Wednesdays, maybe you should get down for a look tonight or the next time you're in Batubolong.