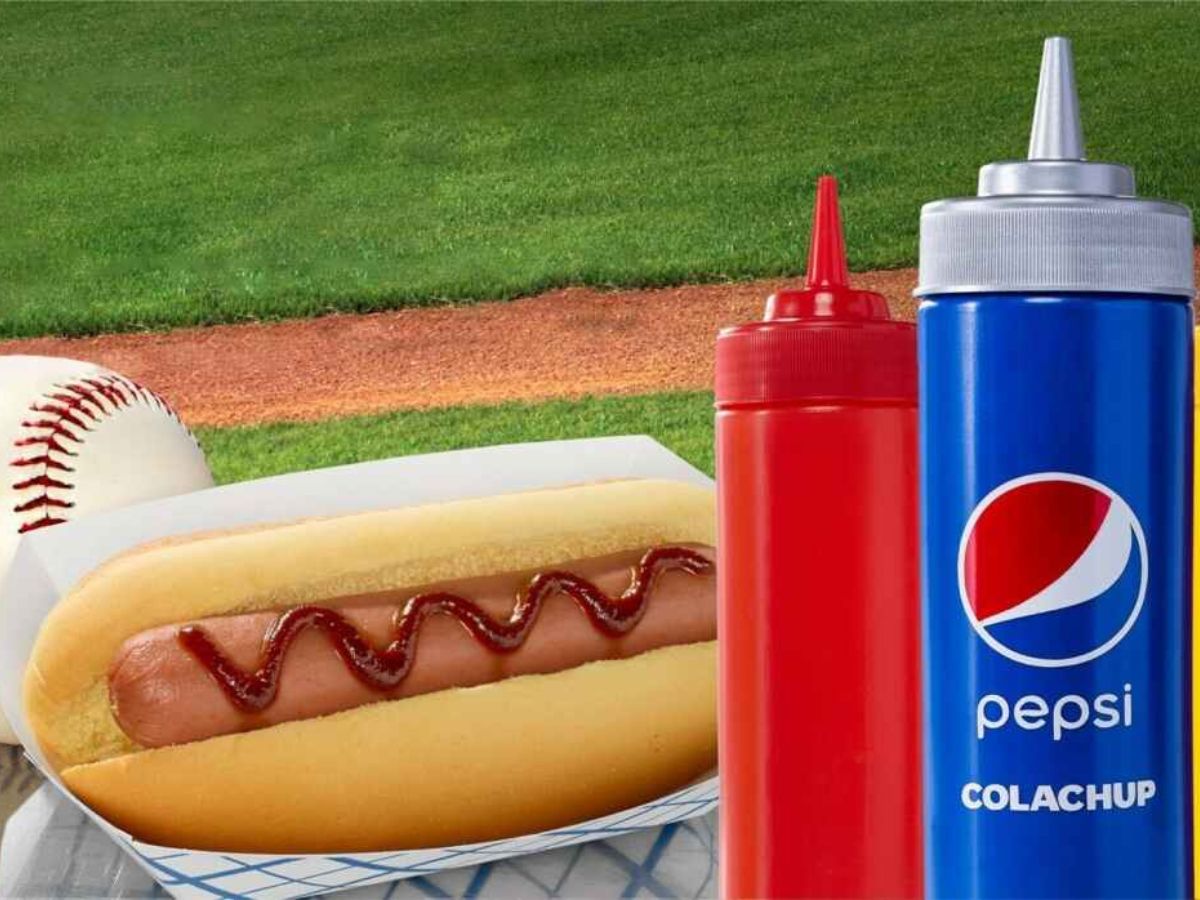 Pepsi introduces a ketchup infused with cola –
Fourth of July is the quintessential American holiday filled with flags, fireworks, baseball and hot dogs. According to the US National Hot Dog & Sausage Council, Americans will consume over 150 million hot dogs on July 4 alone, enough to stretch from Washington DC to LA more than five times! (NHDSC, 2022)
And with Pepsi sales heating up ahead of July 4, the brand is bringing more 'taste' to the party by showing the entire country that hot dogs go #BetterWithPepsi. On July 4, USA Independence Day, the global soft drink brand will unveil Pepsi Colachup, which is exactly what you're thinking it is: ketchup infused with Pepsi.
Pepsi teamed up with the Culinary Institute of America (CIA) Consulting to create the condiment that the beverage company says is ideal for putting on hot dogs.
"Pepsi has long been part of American culture and its cool, crisp taste has been the favorite beverage choice for generations of Americans. We have always known that hot dogs taste better with Pepsi, and now the experts think so too," Jenny Danzi, senior director, Pepsi TM, said in a press release.
"We invented Pepsi Colachup to reinforce just how well hot dogs and Pepsi go together — an unapologetically mouthwatering creation that seamlessly merges a condiment with the ultimate hot dog pairing beverage, delivering a unified taste experience," she added.
"The concept is both simple and creative. The distinctive flavors and vibrant citrus blend of Pepsi enhances the bright and tangy characteristics of ketchup, offsetting the smokiness of the hot dog," said David Kamen, director of client experience for CIA Consulting. "It's a whole new way to enjoy two American classics!"
People on Twitter had some strong reactions to the new offering, with many giving the seal of approval.
"This is online lol… but I love Pepsi. I love ketchup… I guess I'd give it a shot," one person tweeted.
"Where can I buy a bottle? Root Beer BBQ sauce is amazing, and I love ketchup, so vicariously I have no reason not to think Pepsi and Ketchup wouldn't go well together," someone else wrote.
"mustard and colachup on a hot dog … count me in!" French's, who once made mustard-flavored hot dog buns, enthusiastically chimed in.
But, of course, there are some sayers who just don't want any part of Pepsi Colachup.
"Barf," tweeted one disgusted person.
"I love ya Pepsi, but this is a hard pass for me," someone else wrote.
"This sort of thing is why people like Coke more," lamented another person.
It's unknown if the condiment will ever hit grocery store shelves, but people interested in trying this culinary curiosity can get their first taste of it on July 4 at 4 Major League Baseball stadiums. The Detroit Tigers, Minnesota Twins, Arizona Diamondbacks and New York Yankees will offer "exclusive in-stadium sampling" during their respective games that day.
American customers can also get a free Pepsi when they buy a hot dog or hot dog at any food outlet or retail location all weekend through July 4.
This isn't the first time Pepsi has had some fun with flavour. In 2021, it teamed up with Peeps to create PEPSI x PEEPS, a limited-edition soda mixing Pepsi with Peeps marshmallow flavor. And in 2022, the soft-drink brand is also introduced Pepsi-Roni Pizzafeaturing a pizza with pepperoni infused with Pepsi.