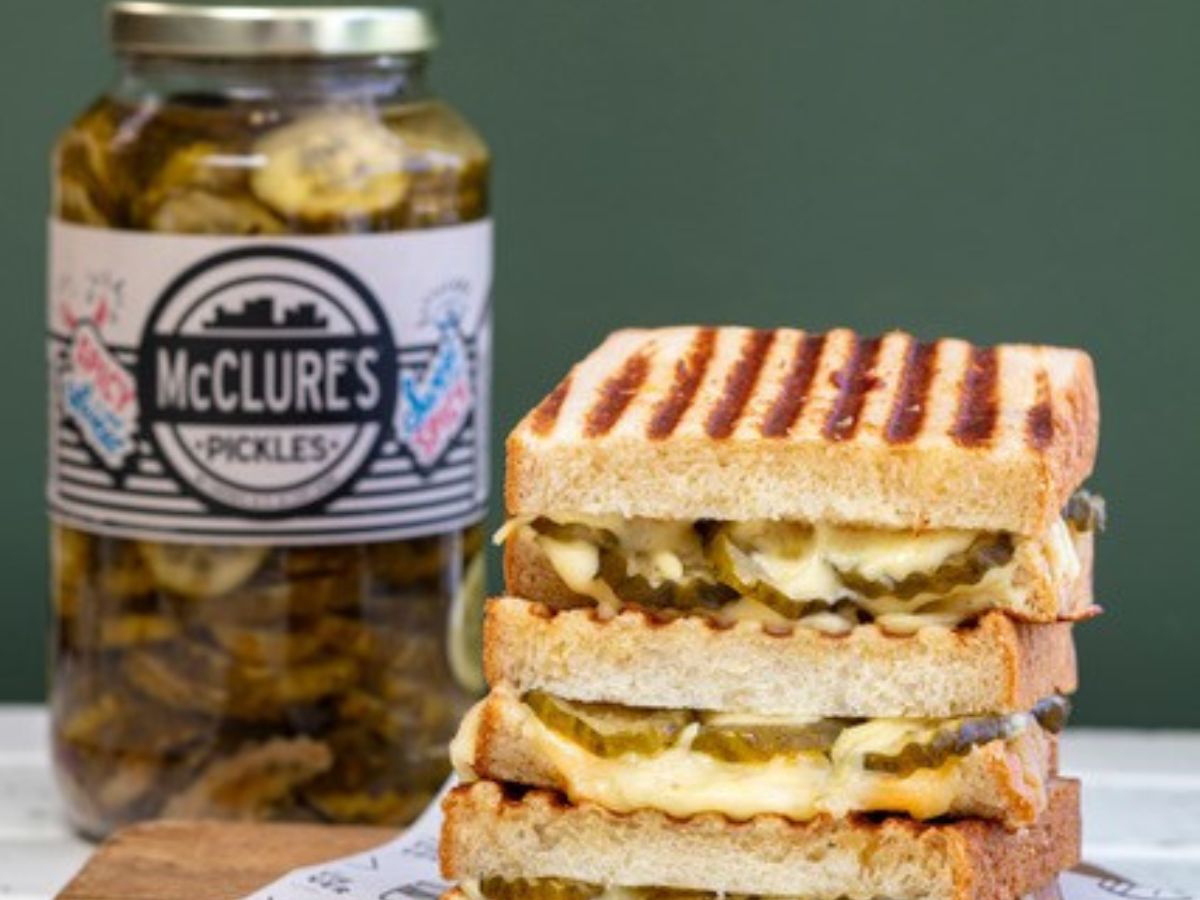 Ready, get set, say cheese toastie please at 185 eaters! –
Ready to titillate tastebuds around the country, the annual Great New Zealand Toastie Takeover is back for 2023 and kicking it up a gear, with a record number of toasties on offer from Kororāreka to Invercargill.
A firm feature on the culinary calendar, this annual celebration of the humble toasted sandwich keeps growing, with a record 185 eateries participating for 2023 – an increase on last year's competition which saw a massive 140,000 toasted sandwiches consumed.
With this year's competition now officially underway, toastie fans can look forward to three glorious months of sizzling sandwich goodness and some fierce competition at the grill, as venues battle it out for the title of the nation's top toasted sandwich between now and late June.
Open to all New Zealand eateries, this year's participants range from sandwich specialists, to fine dining restaurants, breweries and food trucks, with a vegan fast food chain, a subterranean cocktail bar, Wellington Airport, the Bluebridge Cook Strait ferry and even a retirement village in the mix.
Competition rules remain the same as previous years. Each toastie must be sandwiched between two slices of bread and able to be eaten by hand if necessary. The toasted sandwich must contain cheese (or an acceptable vegan substitute) and pickles from the McClure's Pickles range. Everything else is up to the maker's imagination.
As always originality and innovation are on show in this year's entries, with smoked eel, gabagool, crayfish, wagyu steak tartare, pork belly, lamb pastrami, smoked prawns, wild deer, beef short rib, braised ham hock, smoked brisket, apple cider pulled pork, and sustainable line caught fish all featuring as hero ingredients.
Equally adventurous condiments range from kawakawa aioli, to blueberry balsamic jam, pinot noir jelly, banana chips, consommé dipping broth, pickle juice gel and McClure's pickle caviar. While notable breads include gold leaf brioche, ramen noodle buns, pickle brine sourdough and beef fat brushed New York deli roll.
The trend towards vegetarian or plant-based entrants continues, with 10 vegan and 5 vegetarian entries, with ingredients like crispy tofu schnitzel, roasted 'duck' cheese, housemade 'not salmon', and 'faux shore tuna' made from lemon roasted chickpeas on the menu.
Also notable this year is the multitude of cuisines on offer – everything from Korean, to Japanese, Vietnamese, Filipino, Chinese, Indian, Mexican, Cuban, Jamaican and American – and of course Māori and Kiwiana-style entries.
Last year's winner, Chef Rich Johns from Rotorua's Okere Falls Store and Craft Beer Garden, is hoping to take out the top award again with a whiskey BBQ glazed smoked brisket, Swiss, cheddar and mozzarella cheese, leftover pickle chilli wholegrain mustard, McClure's Sweet & Spicy Pickles, Pantry D'or pickle brine sourdough brushed with whiskey compound butter and dusted with dill pickle salt. Served with a pickle shot of brine to wash it down – road-trip anyone?
In Ponsonby, Sid Sahrawat's KOL is serving the 'Eel-legal Toastie' – smoked eel mixed with fennel, capers and McClure's pickles, Evansdale Tania smoked cheese, on white bread toasted on fire in an Indian jaffle maker.
Also in Auckland, Brothers Brewery is offering its take on a 'Turducken Toastie' – buttermilk fried chicken, smoked turkey breast, duck bacon and housemade cornbread stuffing, with mozzarella, Swiss cheese, McClure's sweet and spicy pickles and house made garlic aioli, all sandwiched between crispy buttered slabs of sourdough and served with a beer gravy for dunking. And extra pickles on the side of course for a palate cleanser.
In Havelock North, Te Mata Figs' The Figgery Cafe has taken its gluten free ciabatta-style bread and packed it with succulent fig molasses hot smoked salmon, McClure's garlic and dill pickle infused cream cheese and fresh baby spinach, topped with a dollop of sweet and savory green fig jam and served with a crunchy McClure's garlic and dill pickle spear.
While in Ashburton, The Fine Lion is serving Lumina lamb katsu, McClure's sweet and spicy pickles, daikon, sour plum, pecorino, sheep camembert and smoked kawakawa kewpie mayo on Harvey's special bread, all served with togarishi spiced spud skins and a pipette of McClure's pickle hot sauce.
With participating eateries vying for a spot in the competition's final round, it's now up to the team of 30 judges – overseen by head judge Kerry Tyack – to eat their way around all 185 venues, in order to decide which sandwiches make it to the final 12. Finalists will be revealed late May, and after a second round of judging – and more opportunity for the public to sample the judges' top picks – the supreme winner will be announced 20 June.
Kiwis also have the power to vote for their favorite toasted sandwich with the return of the People's Choice Award. Voting is open now, with the winner announced late May.
Judge and co-founder of McClure's Pickles, Joe McClure, says he is looking forward to returning to Kiwi shores in June for the final round of judging.
"Every year I am blown away – 185 entries, what an incredible turnout. I love New Zealand and after three long years of being unable to visit, I can't wait to get back in a few months' time to help judge this year's top toastie."
As the competition's toastmaster royale, McClure has a message for toastie fans.
"If you're a toastie lover like me, here's your chance to support your favorite eateries and sample some of these very innovative and no doubt delicious toastie creations. And don't forget to vote for your favorite in the People's Choice Award."
With school holidays in full swing, now is also the perfect time to check out a few entries while out and about or on the road, says judge Kerry Tyack.
For a list of competing eateries and a description of their toasted sandwich creations, see below or head to toastietakeover.com.
Previous competition winners include Rich Johns from Okere Falls Store and Craft Beer in Rotorua (2022), Steve MacDougall from Mollies, Hotel D'Urville in Blenheim (2021), Romeo Dowling Mitchell from Hungry Hobos Dunedin (2020), and Joseph Walker from the Hokitika Sandwich Company Hokitika (2019).