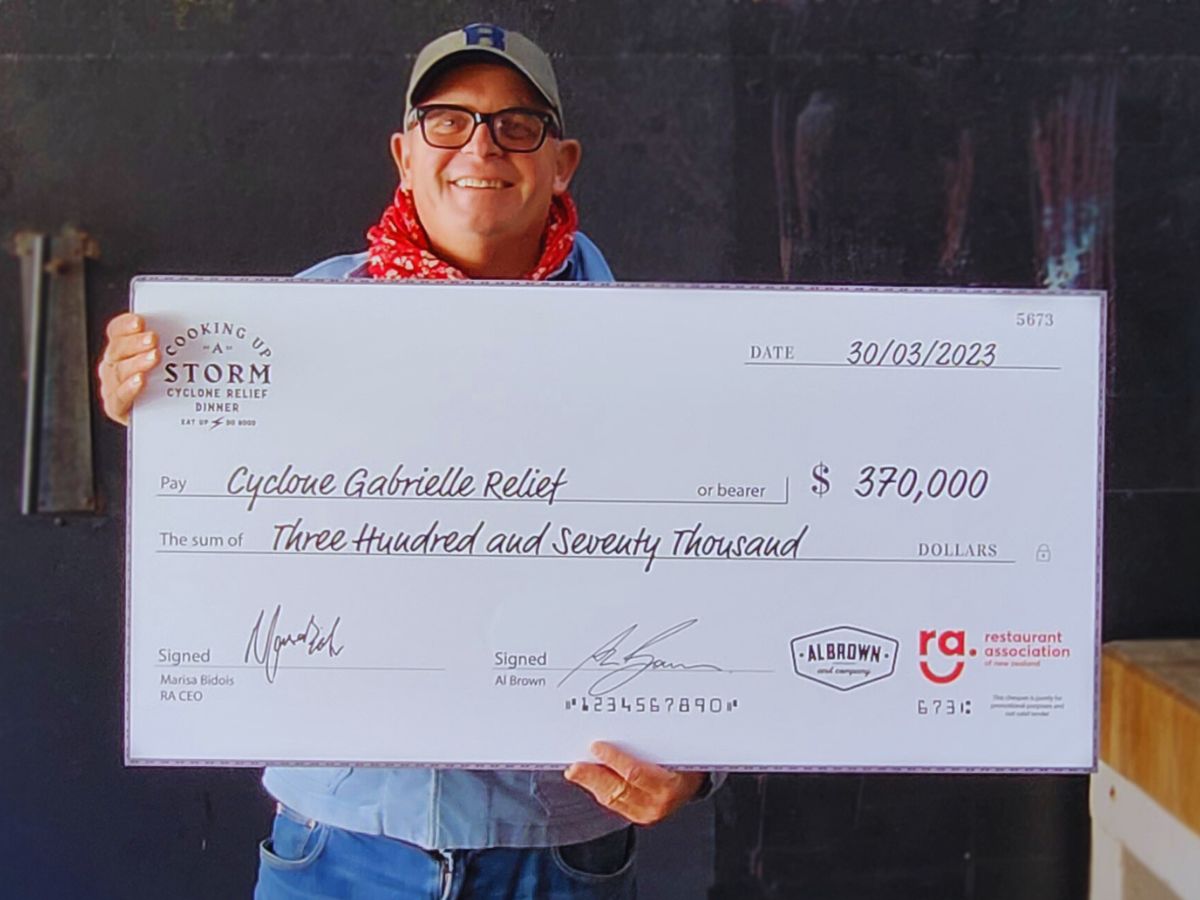 Restaurants ride shotgun & raise $370k for cyclone relief –
Hospitality businesses across the country hosted the nation's biggest dinner party on Monday March 20, raising $370k in support of those impacted by Cyclone Gabrielle.
Masterminded by Al Brown and supported by the Restaurant Association, 157 businesses across the country took part, with 6600 diners purchasing tickets.
Restaurants from Northland to Stewart Island cooked up a two course menu with proceeds going directly to those impacted by the cyclone.
Thirty-five per cent of the proceeds will also go directly to hospitality communities impacted by the recent weather events.
"I couldn't be more stoked with how Cooking Up A Storm came together. It just started to snowball, driven solely by goodwill, compassion and charity. It made me realize that when adversity and pain appear out of nowhere, balancing that out and riding a shotgun will always be empathetic and generosity," said Al Brown.
Restaurant Association CEO Marisa Bidois added "the stories both from our hospitality whanau and people in the affected areas have been devastating. Hospitality is what we do best so being able to support those who have been impacted by hosting people in our venues is the perfect way for us to give back."
"We're so proud of the way our communities came together and look forward to handing the funds over to those who desperately need them."
Hospitality businesses that wish to apply for the fund can do so by completing an online form here https://www.restaurantnz.co.nz/hospitality-cyclone-grants-application/