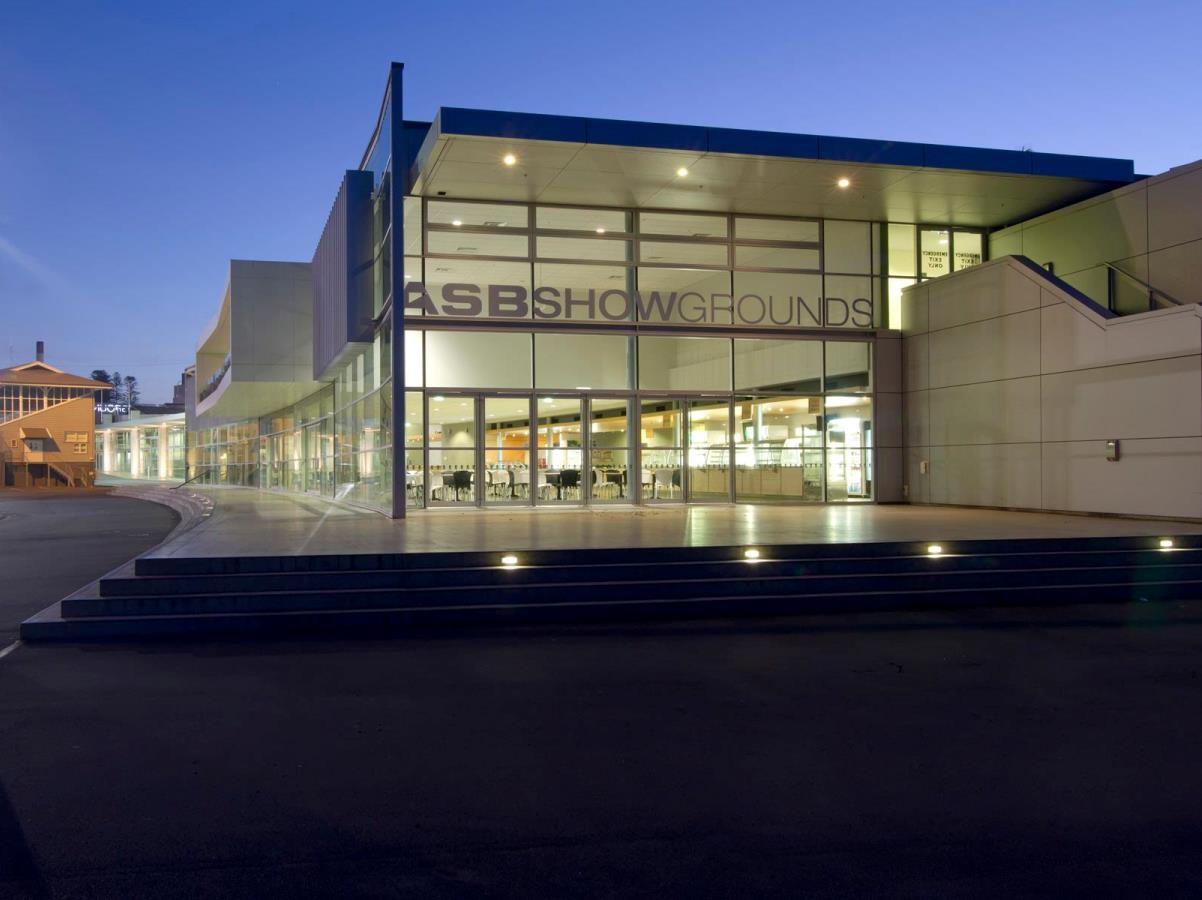 Scheduled bumper agenda for Fine Food New Zealand –
The country's premiere event for the hospitality, food retail and food service industries is making a record return in June 2023.
Fine Food New Zealand has attracted more than 250 exhibitors, converging at the Auckland Showgrounds to share the latest flavours, trends, equipment, ingredients and beverages, contributing to quintessentially Kiwi experiences across the country.
A packed agenda includes training and education, demonstrations, the NZ Chefs Championships and Global Chefs Challenge, the introduction of the Restaurant Association's 'Hospo Hui', and much more. The strictly trade-only event takes place from June 25-27.
"We're thrilled to have the biggest event ever planned for 2023," enthuses Deb Haimes, Fine Food New Zealand Event Manager. "With a combination of international and local exhibitors covering everything from paddock to plate, there's a huge variety for every delegate. This makes Fine Food New Zealand an ideal opportunity to expand your knowledge, make valuable connections, and find new suppliers."
For those keen to advance their skills or check out advanced culinary techniques, the Seminar Series offers a range of thought-provoking topics, including health and wellness tips for staff, how to get products into major supermarkets, and – perhaps crucially – how to attract and retain domestic and international talent for your business.
Another seminar well worth attending for everyone producing food and beverages addresses updates to the Food Act, which makes allergen labeling easier to understand.
A hot ticket is the second day of the exhibition's Hospo Hui, hosted by the Restaurant Association. This event brings together the best local and international leaders in food and hospitality, showcasing the industry and sharing ideas, tools and stories that educate and inspire. Hospo Hui joins Fine Food New Zealand for the first time, taking advantage of an obvious synergy and helping delegates make the most of their time.
Hospo Hui offers unique insight into ideas and trends shaping the hospitality industry through speaker and panel discussions. It's also a rare opportunity to catch the industry's finest in one place as a unique forum for discussion and innovation. Restaurant Association CEO Marisa Bidois describes Fine Food New Zealand – and Hospo Hui – as a 'must-attend event for anyone in our industry'. "That extends to anyone in the trade with a passion for food, drink and innovation, whether you work for a brand, restaurant, cafe, bar, retailer, supplier, manufacturer, or hotel."
Keep up with international food and beverage trends through featured exhibits such as Taste of the World, which brings together exhibitors from across the globe. Artisan Alley has established itself as a popular regular show, showcase handmade, small batch and traditional goods in demand by discerning patrons.
And it's a bumper show for beverages, with The Best Cellar dedicated to wine, beer, spirits and craft drinks joined by Liquid Alliance which offers the best from Tasman Liquor & Allied Liquor's suppliers. Be sure to check out the Kapiti Collective to discover the culinary wonderland on the coast. Get up to speed on the growing trend towards vegetarian and vegan choices over at Plant Base.
As the country's biggest event of its kind, Fine Food New Zealand is a popular platform for launching new products, and this year is no different. The New Product Showcase is a noted drawcard and recognizes real innovation across multiple sectors, including food, beverage, packaging, equipment and more.
Not only can you see new products and innovations for yourself, but there is business to be done. Trade deals have long been part and parcel of Fine Food New Zealand. This year is no exception, as existing and new suppliers look to expand their markets and provide quality goods and services that keep hospitality running smoothly. Making deals just got more rewarding in 2023, with a $1,000 travel voucher being drawn daily for those making a minimum of 3 orders onsite.
Haimes says the return of international exhibitors and a palpable sense of excitement are indicators that while challenges remain, trade is returning to normal. "There are encouraging signs, including substantial interest from our exhibitors and delegates signing up at a brisk pace. And our partners have once again come on board with tremendous support, all contributing to making the 2023 event the best yet."
Fine Food New Zealand is supported by partners including Tasman Liquor, Service Foods, Anchor Food Professionals, Gilmours Wholesale Food & Beverage, NZ Chefs Association, Bidfood, The Restaurant Association of New Zealand, FMCG Business, Hospitality Business, Baking New Zealand and Restaurant and Café. The event takes place at the Auckland Showgrounds from June 25-27. Attendance is free for trade delegates who register online. For more information or to register, visit https://www.finefoodnz.co.nz/.