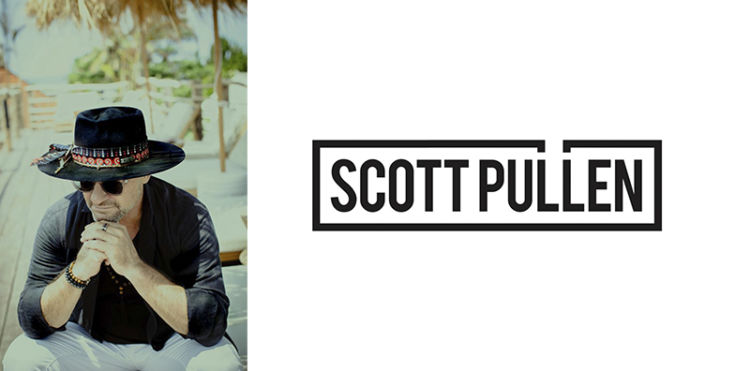 Scott Pullen Produces the Goods
The Beat talks to Scott Pullen, who is just returning from a mini-tour spinning his own tracks in Germany. This is a new position in the world of electronic music for Scott and we wanted to find out more, but we'll start from the beginning…..
We first got to know DJ Scott Pullen a few years back when he came to Bali shores with a corporate entertainment outfit called Groove Academy from his hometown of Sydney. They played a few shows here and there, with mixed results and few expectations. That may have been around 10 years ago.
Over time Scott began to find his way into the Balinese lifestyle and enjoyed it, picking up enough jobs to sustain his world in this hotly competitive island. Being a full-time DJ in Bali is not a particularly easy way of life, there are many contemporaries trying to eke out a living doing exactly the same. It's not easy to find space. However, Pullen is a talented DJ, has many contacts and things going on in the industry. He also has a CV as long as your arm, with the names of the most notable superstar DJs you can think of he's shared a stage with in Sydney before coming up here, but like many in the DJ scene, he wasn't really pushing the limits, he was somewhere in the middle, like the majority, of course, but that all changed in Covid.
I remember having a chat with Scott on one of The Beat Radio podcasts we were putting out in the first year of the pandemic, and of course, he was worried. Worried, as we all were, what the future was going to hold. No work, no money, no immediate future – what is the situation to be in. I guess we all know that story well. But he saw an opportunity and jumped on it.
A lot of people kind of found themselves, or found out what they really wanted to do with their lives during those months and years of Covid and from what I have seen and heard, that is what happened to Scott Pullen. I caught up with him via text a few days ago while in transit in Dubai airport on his way back from gigs in Germany.
So, what did happen back then Scott?
"I started to learn how to produce music during the Covid lockdowns in 2021. There was no work to be had so I resigned myself to the fact that I couldn't make an income and decided to upgrade my skill set and fulfill a lifetime ambition and that was to learn how to produce music," he wrote me.
"I had different producer friends showing me bits and pieces, and I watched tutorial videos from established producers whose music I liked. I started off using producer packs and finding samples I liked and building tracks around those samples," he said.
Did it feel like you were onto something straight away?
"Having worked as a professional DJ for over 30 years has given me a lot of valuable information, being able to see what works and what doesn't work. I was confident in my mind about what would work but had to learn how to translate that in the studio to get the sounds & techniques I wanted to create the tracks."
"In December 2021, my first EP, Mombasa/Lost in Rio, was released on Caballero Records in Germany," he says.
How did that come about? Is it easy to release a track?
I shopped for the track on a website that gives you access to record labels targeting the labels that have released Afro House tunes. I had a very positive response with quite a few labels interested in releasing the track. I did some research and found that Caballero Records in Germany had released tracks by some well-known artists like Roland Clark, Late Nite Tuff Guy, Qubiko, Kid Massive and the Hoxton Whores. So I went with Caballero.
"Mombasa charted #14 & #18 on the Afro House charts on Beatport & Traxsource respectively. Mombasa was included in the Cercle Daylight playlist and has since been included on over a dozen compilation albums including; Underground Series Ibiza, Underground Series Miami, AfroMatic, Organica, Afronism and others," he said.
How long did the process take to get there?
"I guess it took me around 12 months from not knowing anything about producing to release my first track, Mombasa."
Was there a moment when you thought, Man, I've got this! I am making great music?
"Well, I was confident in my ideas but still had to learn the techniques in the studio. Once my tracks were getting signed, my confidence was boosted and I knew this was going to work. With each new track I feel like I'm progressing and making better tunes with each release."
"Next, I wanted to produce an Afro House track with spoken words so I asked Kamau Abayomi, a two time slam beat poet champion, to record some spoken words for my track One Heart, One Body, One Mind. The track was picked up by Pippi Ciez & released on his Inward Records label (UK) as an EP with an Arabic flavoured track, Marrakech, in October 2022. The EP included remixes by Frømme and Riigs, Double Drop & RIEL," Pullen said .
That's not too shabby. You must have been over the moon. How long have you been producing music at this point?
"At this stage, I had been working in the studio for almost 2 years. As I continued to learn new studio techniques, I wanted to challenge myself again and create a track that wasn't house music. I found a really lovely acoustic guitar sample and built a bossa nova track with a live horn section, live bass and with (local Indonesian) Erik Sondhy on piano. The track is an uplifting Brazilian vibe called Espirito Brasileiro. When Sparrow (from Sparrow & Barbossa) heard the track, he immediately signed it to the Tortuga Tribes label and it was released on This is Caribbean House Vol. 2 various artists compilation in January 2023 alongside some great tracks from Aaron Sevilla, Sparrow & Barbossa, Sebastian Rivero & others," he said.
That seemed to work fine and by now you're on a roll. What was next?
"I've been working on a deep, organic house track with beautiful strings that have a very melancholic vibe. I found a vocal sample from a movie where a woman says, '…but you said you loved me'. The vocal sample sat really well and suited the emotional vibe of the track. I named it Lost Love and Spanish DJ/producer and A&R for the Redolent label signed the track and it was released on Redolent Scents Vol. 2 curated by La Santa in March 2023."
Well, that seems to have all gone swimmingly well. Has it all taken you by surprise?
It's taken me a lot of time and commitment to get where I am. Spending countless hours in the studio for months on end. It didn't happen overnight and it was very rewarding to see the result of my hard work and commitment to fruition. I'm very grateful that credible underground labels like Redolent, Tortuga Tribes and Inward Records have recognized my talent and given me an opportunity by releasing my tracks.
You have just come back from a mini tour of Germany off the back of your newly released tracks. How did that go and do you think this is the start of something big?
The gigs in Europe went really well. Packed dance floors with a great response to my music. I have a lot more work to do in the studio and a lot more tracks to release so people can discover my music and build a fan base. I'm very committed to the job at hand and have a lot of work to do but feel I am definitely on the right track.
Where can people get to see you around the Bali venues nowadays?
I've been DJing at Miss Fish in Berawa, Ulu Cliffhouse, Mrs. Sippy & The Deck in Nusa Lembongan. I supported South African artist, Themba, at Savaya & will be supporting legendary Spanish artists, DJ Chus & La Santa, at a free full moon party at La Plancha on Saturday 6th May. I have some headline shows booked in Thailand & Australia later in May & continue my focus of producing quality tracks with some new releases coming out in the second half of 2023.
UPCOMING GIGS:
MAY 3: MRS SIPPY
MAY 5: MISS FISH
MAY 6: LA PLANCHA w/ CHUS & LA SANTA
MAY 10: MRS SIPPY
MAY 13: MISS FISH
MAY 14: CARAVAN BY CABANON
MAY 17: MRS SIPPY
MAY 20: SYDNEY
MAY 21: SYDNEY
MAY 24: MRS SIPPY
MAY 26: CATCH BEACH CLUB (THAILAND)
MAY 28: CATCH BEACH CLUB (THAILAND)
WHERE TO FIND SCOTT'S MUSIC
BEATPORT: https://www.beatport.com/artist/scott-pullen/1025297
TRAXSOURCE: https://www.traxsource.com/artist/646826/scott-pullen
SPOTIFY: https://open.spotify.com/artist/1iAoiNYur3UUnelyzQmKOi?si=geXRhRKcTeq40r6lyqn2Uw
SOUNDCLOUD: https://soundcloud.com/scott-pullen
APPLE MUSIC: https://music.apple.com/id/artist/scott-pullen/1270288661?l=id
YOUTUBE: https://www.youtube.com/@scottpullenofficial/videos
INSTAGRAM: https://www.instagram.com/scottpullenmusic
FACEBOOK: https://www.facebook.com/scottpullen/