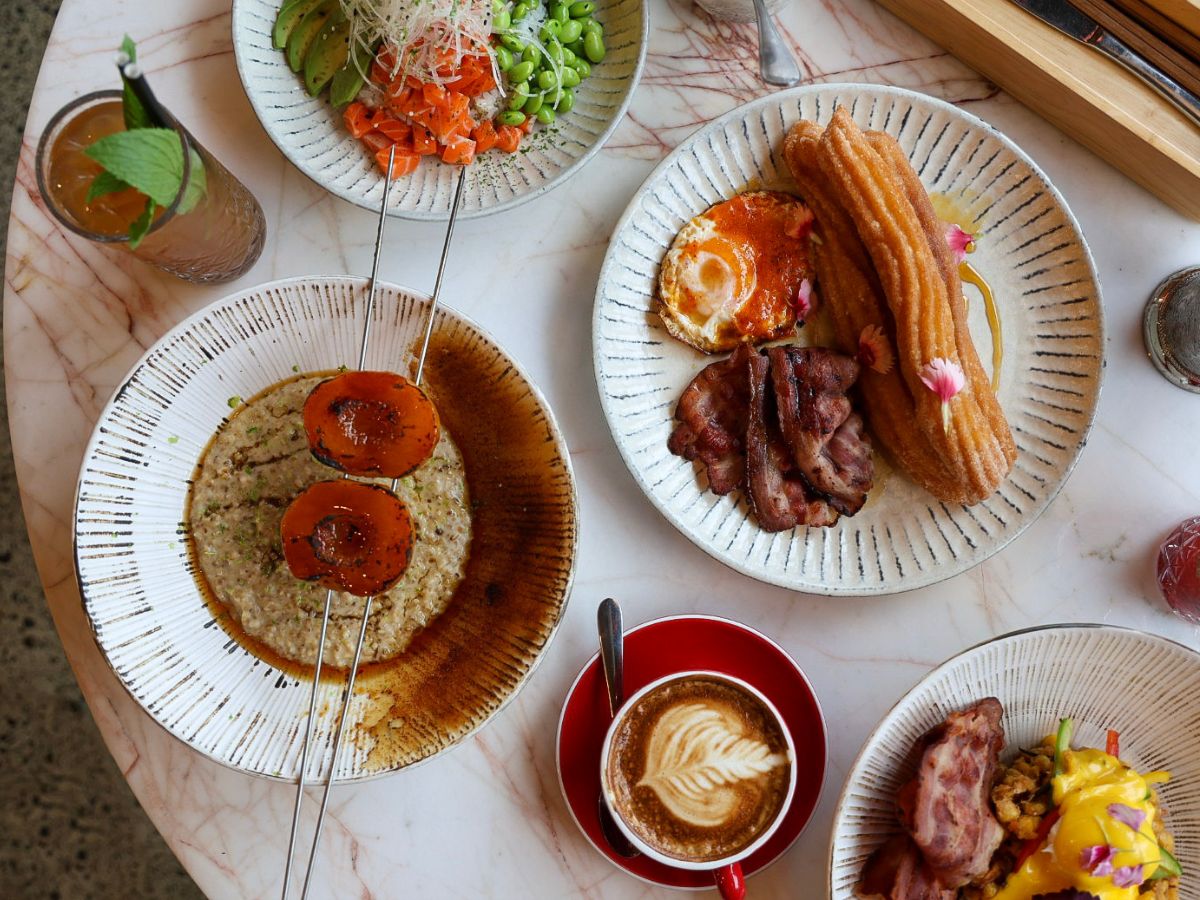 Sixty hospitality venues join Ponsonby festival month –
Ponsonby's month long restaurant festival, Eat, Drink, Love Ponsonby, is back for another year and is bursting with the flavors of a culinary melting pot of cuisines, from Bangkok to Bali, Mexico to Malaysia, India to Italy–and beyond.
Taking place from 4-28 May along the length of Ponsonby Road, the popular festival is in its fourth year and is once again highlighting specific food and beverage offers for every appetite and budget.
A record 60 establishments are taking part this year, including bars, cocktail bars, casual restaurants, food court eateries, cafes, gourmet burger bars, hole in the wall snack spots, pizzerias, newcomers to the strip, Ponsonby Road stalwarts and a fine dining establishment–all showing the best of what the popular urban village has to offer.
With offers that fall within three fixed price ranges, $30 & Under, $30 to $50, and $50 & Over, below is a snapshot of what's on offer in Ponson by this May.
the $30 and Under category features cocktails, gourmet burgers and sandwiches, bento boxes, baos, crêpes, ice creams, kebabs, laksas, bread rolls, pizza, platters, tacos, and more.
The two remaining categories – $30 to 50 and $50 and Over – offer a range of lunch and dinner menus for groups of all sizes. The fixed price ranges help take the guess work out of enjoying lunch or dinner, with hero or signature dishes included in the offer.
A snapshot of some of the participating bars and eateries include Azabu, Bali Nights, Bedford Soda & Liquor, Better Burger, Bird On A Wire, Boy & Bird, Burger Burger, Clipper Bar, Chop Chop Noodle House, Daphne's Taverna, Dante's Pizzeria, Dedwood Deli, Dida's Wine Lounge, El Sizzling Chorizo, Elmo's, Farina, Fitzroy Lounge Bar, Gaja. Gusto Italiano, Hoppers Garden Bar, INCA Ponsonby, Khu Khu, KOL, Longroom, Mekong Baby, Mexico, Mumbaiwala, Okumnandi, Ponsonby Friends, Ponsonby International Food Court, Ponsonby Road Bistro, Revelry, Sidart, Tokyo Club, The Blue Breeze Inn, The Broken Lantern, The Gyoza Bar, The Hidden Village, Win Win Bar.
Ponsonby Business Association General Manager Viv Rosenberg says she is delighted with the number of participating eaters for the 2023 festival.
"While there are 60 special offers this year, Eat Drink Love Ponsonby is about supporting all the area's bars and eateries and encouraging people to revisit their old favourites and to check out something new.
"Ponsonby just does it better," she says. "Whether it's for a quick café pick-me-up or fine dining cuisine at one of our award-winning restaurants, Eat Drink Love Ponsonby will help people find their next foodie obsession thanks to an entire street's worth of mouth-watering adventures. The fixed-price menus in the three price categories keep everything simple – and delicious. So, are you ready to Eat Our Street?"
With 60 venues and offers coming to the party for this year's festival, Eat Drink Love Ponsonby 2023 and their offers can be found at eatdrinkloveponsonby.co.nz. For giveaways and more information follow Instagram @iloveponsonby. All offers are available from 4-28 May and can be booked directly with the restaurants and bars.