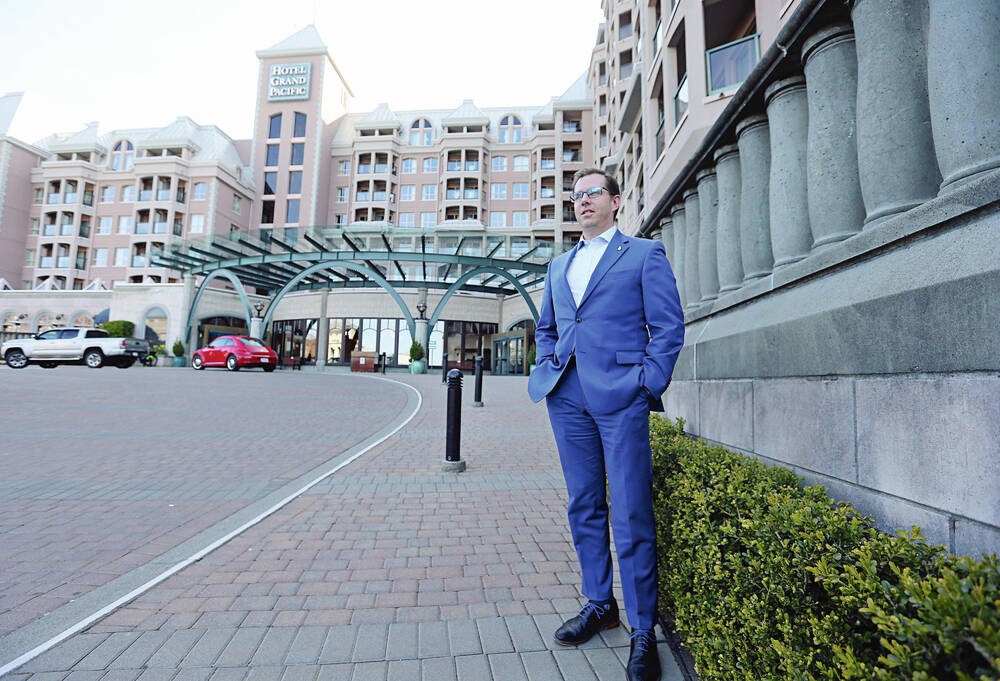 Some hotels put staff up in rooms amid a housing shortage
A labor shortage in the hospitality sector is long-standing, preceding the pandemic, but has grown.
Some hotels and resorts on Vancouver Island and elsewhere in the province are putting temporary foreign workers up in rooms just to make sure they have enough staff to get through the summer season.
"I can tell you the last two to three years, there are many hotels around the province that are taking significant numbers of their hotel room inventory and housing people," Ingrid Jarrett, president of the BC Hotel Association, said from Vancouver. This applies to all types of employees at a hotel, he said.
A labor shortage in the hospitality sector is long-standing, preceding the pandemic, but has grown.
"We are thousands of people short and have been for many years," Jarrett said.
"It really is fueled by the retirement of the baby boomers and the lack of youth coming into BC and to Canada. "We share this challenge with many other industries."
The sector is working on several measures to help attract people, such as high-school programs, other training programs and working with the provincial and federal governments to smooth access for those immigrating to Canada, he said.
Employers are looking outside Canada for workers, such as in Barbados, El Salvador, Mexico, England, Ireland, France and Morocco, Jarrett said. "We have a housing shortage in BC in all areas of the province," she said.
"It doesn't matter if you are in Fort St. John, if you're in Kelowna, if you're in Victoria. It is not just resort communities. There is a severe shortage of affordable rental housing."
If a hotel finds someone to fill a job but that person has nowhere to live, the opening can't be filled, he said.
Housing staff in hotel rooms is a short-term solution only. The province needs more rental housing, Jarrett said.
"It's not a win for the hotel and it's not a win for the employees," she said. "Everybody would prefer to have their own apartment or their own home."
She worked at a hotel five years ago which provided rooms to new employees because of the labor shortage. In the end the company partnered with another business to build workforce housing.
But that is not an easy fix. One challenge is that land is needed and land prices have increased.
At the Hotel Grand Pacific, 463 Belleville St., between five and 10 temporary foreign workers are expected to arrive for what is anticipated to be a strong tourist season, said Ian Wish, director of sales and marketing. As far as staffing this year, "We are actually doing not too badly right now in terms of most departments. It's really just housekeeping where we are still struggling," he said.
"We are willing to give up a few rooms to have housekeepers who can help us sell even more rooms."
Employees who need a place to stay will have their own room, augmented by features such as fridges and microwave ovens.
Putting up staff in hotel rooms is something new for the hotel, which is looking at offering it to people from this country as well, Wish said.
Brian Cant, acting president of Nanaimo-based 4VI, formerly Tourism Vancouver Island, said employers are trying to find innovative ways to house people. Workforce housing is a primary concern for many employers, he said. A fresh look at policies that would help alleviate this situation is needed, Cant said.
Tourism is one of the capital region's economic foundations. Destination Greater Victoria estimates tourism results in about $1.4 billion in visitor expenditure annually.
>>> To comment on this article, write a letter to the editor: [email protected]