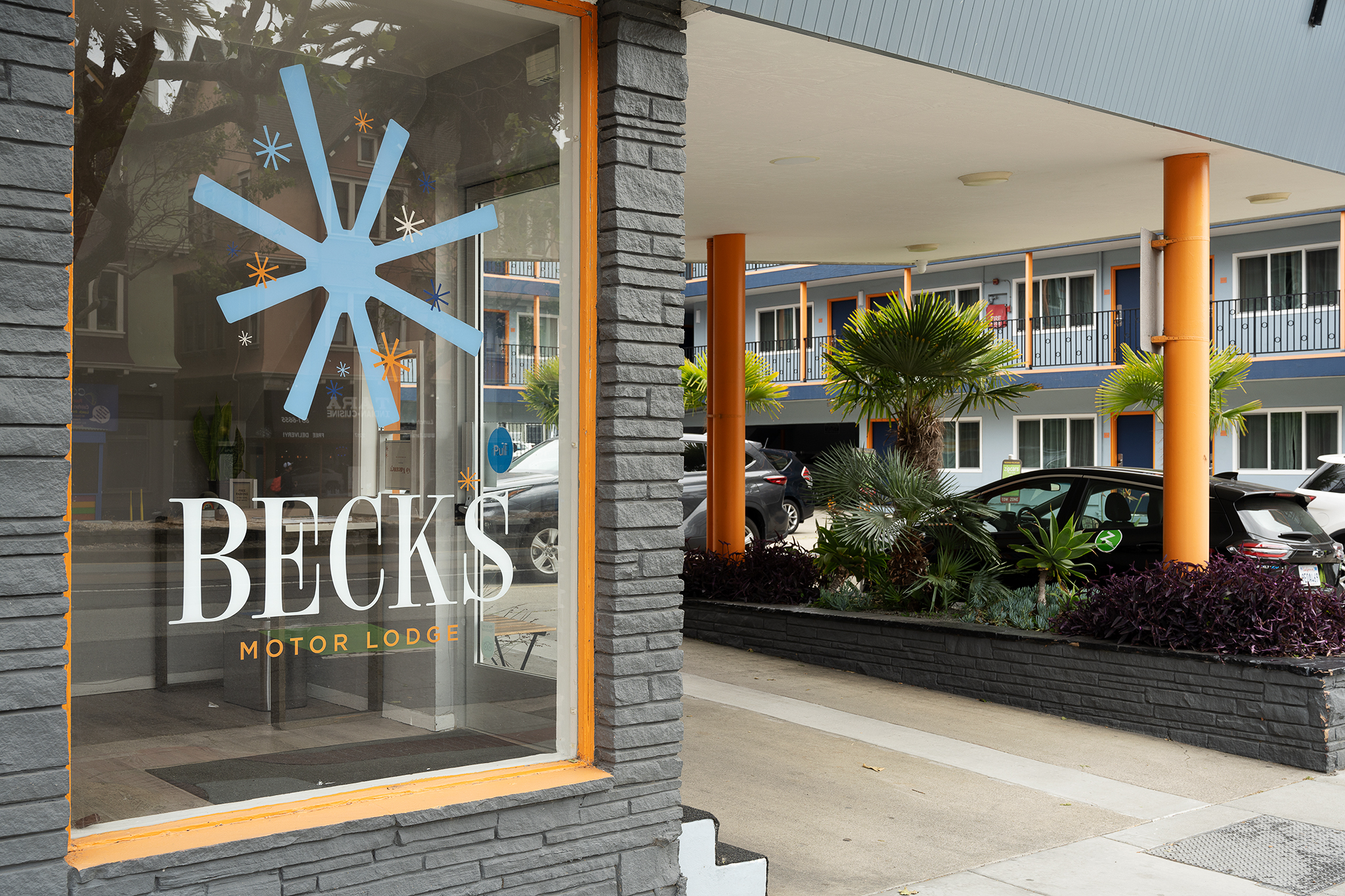 This family-owned hotel has gone from drive-by-stop to SF mainstay
When Beck's Motor Lodge opened in the Castro in 1958, the nightly rate was $5.
The colorful hotel still sits on Market Street in the heart of the neighborhood, bearing witness to all of the Castro's vibrancy: guests from faraway lands (like Sacramento and Reno, its owner said) cross paths with neighborhood residents and partygoers on the sidewalk out front . Browse files in and out of restaurants and cafes across the street, and every so often the familiar clang of the F Market streetcar sounds as it rolls past. From the hotel's angular sun deck — which juts out above the parking lot like the overhang of a cliff, if the cliffs were mid-century modern and painted orange and blue — guests have a front-row seat to all the Castro's charm.