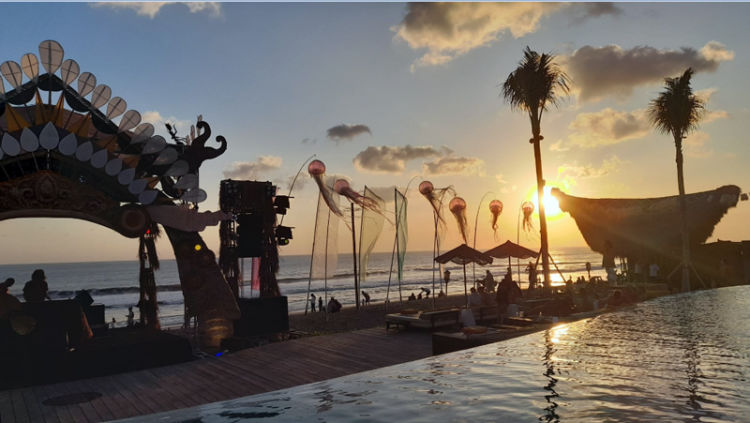 This weekend in Bali Events
It's a big weekend coming up in Bali even with the airlines trying to stop the party with their ridiculous prices for tickets. But if you are here, or on the way, you may be asking yourself, what the hell is going on? Right, good question.
I just checked and it's like this.
Well, the Bali Beach Fest eventually got started (a day late) but is now in full swing down on Berawa Beach – enter via the wantilan parking area. Trying to get a schedule from the organizers is tough but we do know that DJs Riri Mestica, Thin Cut, Jazzerimo, Don't Blink, Devarra, Papu, maybe I will even get out my USB too. That's on from 4pm till late.
Francois K is on down south at Ulu Cliffhouse. There should be some great music there as the sun goes down and into the night. Get your guest list now. You need it to get in folks.
Around the corner at Savaya they have the Dutch/Australian based EDM DJ, Marlo is ready to bang out some pumping tracks for the, I presume, EDM loving crowd. A lot of people do like the banging stuff so if that's you, get over there and get your tix now.
The big one for me this weekend has got to be the K Club Ubud Grand Opening show on Friday and Saturday nights and the chill out Sunday. It is a beautiful spot up there in Ubud and they have some great acts ready to spin some great vibes in a total of four stages going until 4am. Also looking forward to the lighting display from Collab Art.
Also Mari Beach Club is continuing their Mewali Festival which should be picking up the pace as we move into the weekend. Photo above Mari Half hour ago by Jo.
Check the full events list for more of the shows this weekend. Click Bali Events up there///