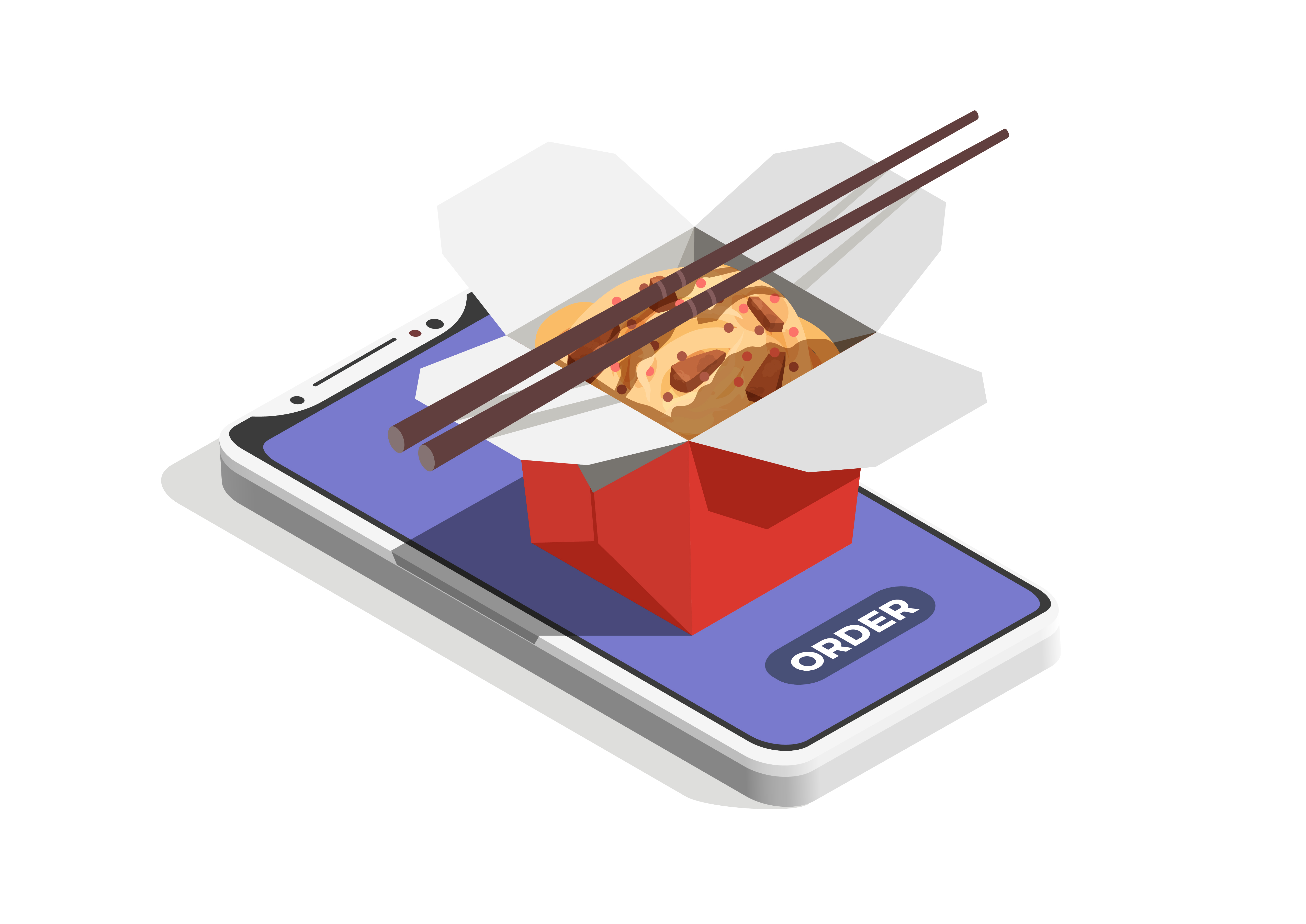 Top 6 Reasons Why Online Ordering is a Hit Among Diners & Why You Should Enter The Game
In the post COVID-19 world, online food delivery businesses picked up fast momentum. Customers have become more hygiene conscious and are looking for safer dining options. As per this report by Forbes, by 2023, the food delivery market is expected to grow and stretch up to $154.34 billion at a CAGR of 11.51%. That's a pretty crazy number!
And the cherry on top of this good news? You can get a piece of this cake. Here are 6 reasons why online food ordering is here to stay and why it is the right time for you to invest in your own delivery system!
Let's explore factors other than safety concerns that make online food ordering a clear favorite.
1. Wide variety of choices
Online ordering has gained mad momentum because customers are always on the lookout for customizable options, a wide variety of food choices, and offers or food combos. Online ordering platforms enable customers to order a variety of food without feeling conscious or inconvenient. Additionally, restaurants offering these choices can make more sales and update their menus to retain best selling items or create hot-selling combos. With the help of digital restaurant management platforms such as inresto POS, restaurants can also seamlessly integrate orders from various sources such as third party aggregators, websites and apps.
The delivery platforms also provide suggestions based on previous orders. This makes the user experience seamless. For eg. Diet conscious customers can choose from the list of healthy dishes that are being recommended to him. If you don't want to go through the entire menu, you can opt to repeat your previous orders.
Learn how to get your restaurant's online ordering website and void commission aggregator.
2. Ease of ordering and live updates
The convenience of ordering food from the comfort of your home is a blessing in disguise during the current times.
While visiting a restaurant, there is always a risk that your favorite dishes will go out of stock. Real-time updates make the user experience more likeable for customers ordering food from your independent platform. Assume that you want to order Chinese noodles. If it's out of stock, they can easily view the status live on the online menu. Who knows? Maybe your customer might order the house special and end up building loyalty too!
3. Attractive discounts and offers
Through your independent online ordering platform, you can lure food lovers with big discounts and offers that are hard to resist. Frequent restaurant eaters are always on the lookout for great discounts, combo offers, and other loyalty programs. Through inresto loyalty, you can target regular eaters and create a customer base that is loyal and frequent. Further, these customers always leave elaborate reviews, allowing you to stand out in comparison to your competitors.
Nowadays restaurants are also developing special offers for corporates. Since most employees are working remotely due to the pandemic, corporates can throw in virtual parties, order your food and reward their employees with vouchers and wallet top-ups. This not only means more customers, but also bigger order sizes!
4. Contactless payment options
Post the outbreak of Covid-19, customers have become hesitant to use cash for payments. The chances of contraction are higher with any form of physical contact between two people. As per this report from Livemint, digital payment firms have seen a nearly 50% spike in transactions through their digital wallets since the start of the covid-19 crisis.
When your customers order food online, you can provide easy contactless payments such as digital wallets or online banking platforms. With attractive cashback offers and discounts by Dineout Pay, you can make digital payments more attractive.
5. Reviews add to the credibility
No customer wants to spend your hard earned money on inferior quality food. Any customer for that matter would prefer to check for the reviews before trying out food from a new restaurant. As per PYMNTS.com, more than 55 percent of consumers now consider online reviews influential in selecting restaurants. You can encourage customers to post star ratings and honest feedback in return for promo codes, vouchers, referral codes, etc.
6.Excellent customer service
One of the biggest reasons for the surge in online food ordering is how convenient it is for your customers. They don't have to get dressed or make time for their meal. They can order food in their sweatpants and eat it while watching a movie or silently attending a work Zoom call. During the pandemic, this security from the outside world caused a surge in online ordering. However, the same convenience will cause customers to keep ordering online even after the world has returned to normalcy.
Parting words
Covid-19 has led to a drastic change in the dining habits of restaurant customers. Restaurants have also cashed in on the boom in online ordering by launching their own delivery arm or getting listed on third party aggregator platforms. The factors discussed above make online food ordering hot a favorite among food lovers. The ease of ordering and quick delivery definitely make this option more attractive. The restaurants also stand equally benefited, as they are also witnessing a surge in sales through online delivery.