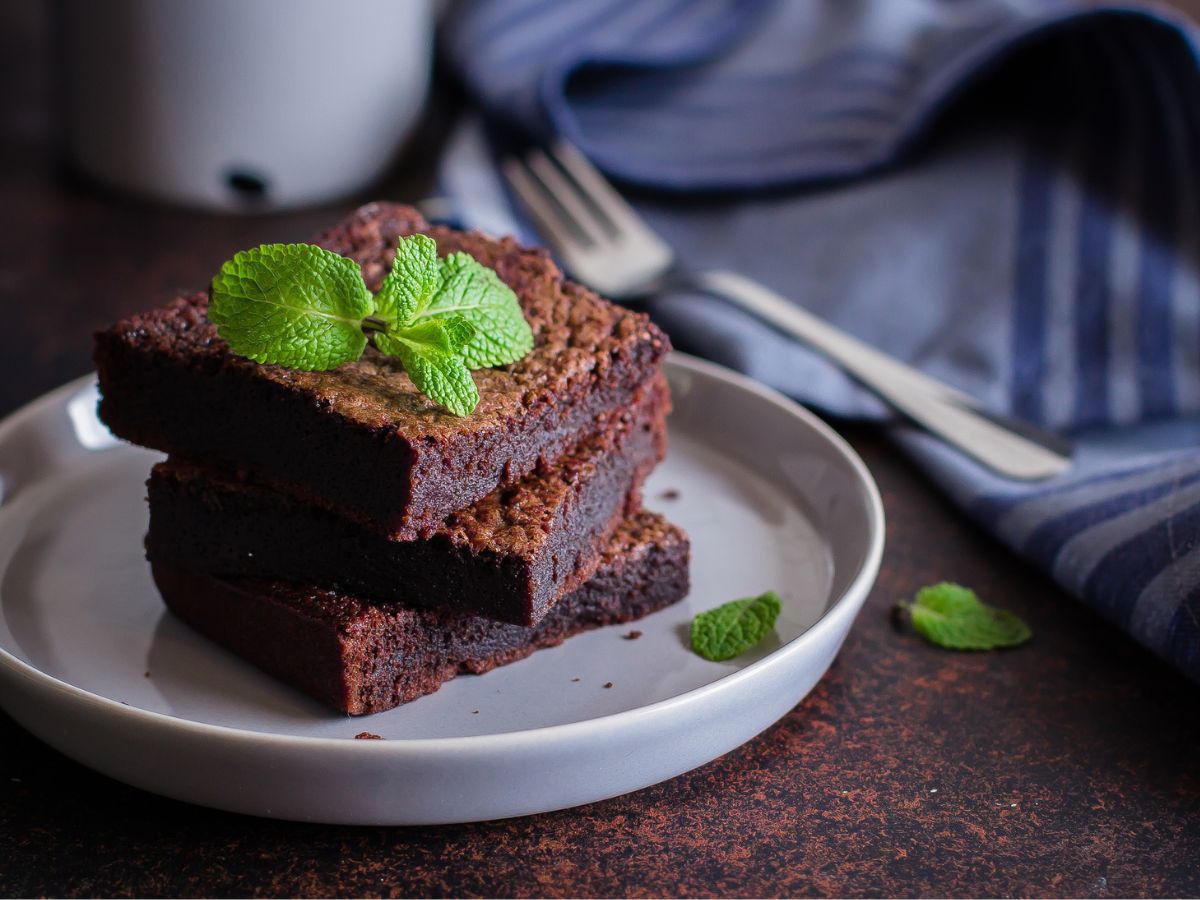 Vegan chocolate awards raise the bar –
Vegan Society Aotearoa held its second chocolate awards on April 24 at Khu Khu Eatery in Auckland.
With over 100 different vegan chocolate entries the judges had a tasty, yet difficult task to decide this year's winning entries.
Chocolate makers from all over the world entered the awards with the hope of becoming a winner in one of seven categories. This year there were two Supreme Winners: – Mind Your Temper with their 'Speculoos' and Lucid's 'Chuncho'.
Plant milk chocolates are becoming ever more popular and the range and quality is increasing every year, says organizer and media spokesperson, Claire Insley.
"Not just bars either, the rise in bon bons, truffles, inclusions and flavored chocolate suitable for vegans, those allergic to dairy and everyone else, is being celebrated in these awards."
The Supreme Winners were remarked upon for their good balanced texture and great shine. Judges noted a creative and surprising use of a biscuit as the basis for the Speculooswhile the Chuncho was praised for its complex fruity, floral, nutty and earthy flavor journey.
This year's judges were Executive Chef, Jasbir Jazz Kaur; Chocolatier and founder of The Chocolate Bar, Luke Owen-Smith; Food and Beverage judge Aaron Pucci; Chris Kinnell, local entrepreneur; Restaurateur and Executive Chef Volker Maracek and Special Guest Judge, Floris Niu, from Samoa, where she is the founder of Ms Sunshine Organic Farms and operates a cacao agritourism experience.
"Plant-based foods are sustainable, healthy eating, good for you and good for the planet. The growing number of Vegan Food Awards show how tasty and true to form plant-based foods can be," says Insley.
"The sheer variety of vegan chocolate available now shows how we really don't need animal products to make amazing luxurious foods. This is true of all our awards, and we are raising the profile and the bar for vegan food producers, who are really stepping up to produce excellent quality goods."
SUPREME AWARDS:
Mind Your Temper 'Speculoos' and Lucid 'Chuncho'
CARAMELS
Winner: Honest Chocolate; 'Passionfruit Kawakawa'
Judges said: Superb exciting. Takes you on a great flavor journey. Creative and well balanced. Great technical skill and balance of flavour. Good presentation and subtlety of recipe – the well unified elements mean you can experience them all at once.
Runner up: Mind Your Temper 'Caramel Biscuit'
Judges said: This is just yummy. Great aroma of the biscuit and caramel together. Great to tuck into on a cold day for warm fuzzies. A homely, nostalgic taste. Creative; nice mixture of textures. Good balance of chocolate biscuits and nuts.
FILLED BON BONS AND TRUFFLES
Winner: Mind Your Temper, "Speculoos"
Judges said: A good balanced texture and a great shine. A creative and surprising use of a biscuit as the basis. A clean and simple finish. Crispy biscuit and smooth taste of the 'biscuit' with a delightful filling.
Runner up: La Petite Passionfruit Caramel
Judges said: A good marriage of chocolate and 'intense' passionfruit. Good aftertaste.
BEAN TO BAR
Winner: Lucid 'Chuncho'
Judges said: Unique flavor notes. A complex flavor journey. Lots of different flavors present; fruity, floral, nutty, earthy and a little spice. Exceptional melt. Great fermentation of the beans. High quality and demonstrated skills.
Runner up: Foundry 'Kilombero Valley Tanzania'
Judges said: A sensitive roast profile and well-balanced flavour. Good melt. High fruity acids are intense and sing a good flavor that keeps going. Complex fruity notes.
MILK CHOCOLATE BARS
Winner: Ao Cacao '43% Gianduja'
Judges said: Smooth with a good texture. You can taste the plant milk which has a nice creamy texture. This chocolate melts on your tongue.
Runner up: Baron Hasslehoff's 'Mistress Tahini'
Judges said: It's an interesting concept to use tahini. The sesame seeds add texture.
DARK CHOCOLATE BARS
Winner: Trade Aid 'Pure Dark'
Judges said: You can really taste the chocolate richness. It has a nice cracking sound when it breaks. Great melt in your mouth.
Runner Up: Wellington Chocolate Factory "Vanuatu Dark Chocolate
Judges said: Beautiful appearance, interesting texture. Chocolate is fruity and nice.
CHOCOLATE BARS FLAVOURED/ INCLUSIONS
Winner: Shirl And Moss 'Hazelnut, Orange and Sea Salt'
Judges said: Lovely melt and smooth mouth feel. A rich hazelnut experience with a perfect amount of toastiness.
Runner Up: Trade Aid Dark Passionfruit
Judges said: Intense dark background with bright passionfruit flavour, bringing a long and lovely finish.
DRINKING CHOCOLATE
Winner: Wellington Chocolate Factory 'Drinking Chocolate"
Old-fashioned hot chocolate. Nostalgic and comforting. Classic. Good depth.
Runner Up: La Petite 'Mediterranean'
Judges said: Inspirational. Interesting flavor contrast to a traditional hot chocolate.
More information can be found at https://vegansociety.org.nz/2023-nz-vegan-chocolate-awards/